Boston IndyCar Race Organizer Files For Bankruptcy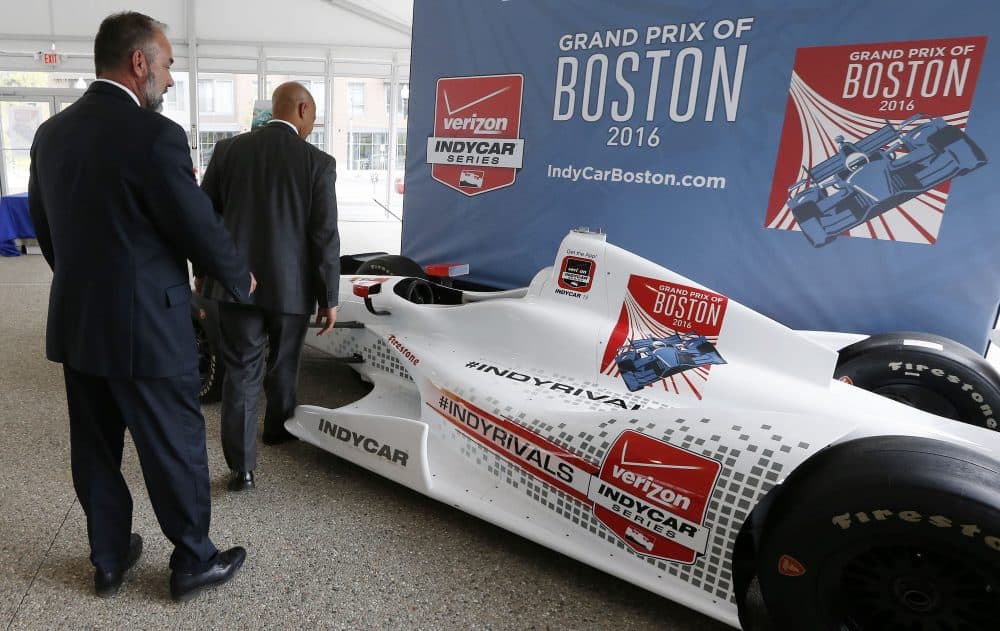 This article is more than 4 years old.
The organization that unsuccessfully tried to bring an IndyCar race to Boston has filed for bankruptcy, saying it has almost $9 million in liabilities and remaining assets of about $60,000.
Boston Grand Prix said in its bankruptcy filing Tuesday that its liabilities include more than $1.5 million owed to people who bought tickets for the canceled race.
The tickets went on sale in March, and the race -- which was supposed to be held in the Seaport District over Labor Day weekend -- was canceled in April. Organizers said the city of Boston was making unreasonable demands. City officials, in turn, said the organizers were disorganized.
Creditors include several former sponsors of the race and the national IndyCar organization, which says it is owed $4.2 million.
In a statement, Boston Grand Prix said it filed for Chapter 7 bankruptcy with "deep regret."
Since the race cancellation, "BGP has worked to return money to ticket holders including an immediate payment of $400,000," the company said in its statement. "However, it has become clear that a full refund will not be possible without the cooperation of third parties including IndyCar and others who have been unwilling to participate. BGP hopes that the present filing may provide a forum for an orderly disposition and administration of claims to provide as full a return as possible to the ticketholders and all other impacted parties."
Boston Grand Prix faces several lawsuits already, and state Attorney General Maura Healey has threatened to sue as well.
In a statement, Healey's communications director, Cyndi Roy Gonzalez, said the filing "does nothing to prevent us from our continued efforts to find out where the money ticket holders spent has gone and to aggressively pursue a refund for those consumers."
At an event Wednesday morning, Boston Mayor Marty Walsh said he's disappointed by the way Boston Grand Prix is handling its financial challenges.
"[I'm] a little surprised by that, and certainly disappointed that IndyCar is pointing fingers at the city of Boston and the state," Walsh said. "That's not the case. I mean, it's disappointing."
With reporting by The Associated Press and the WBUR Newsroom
This article was originally published on July 06, 2016.