Amid Safety Concerns, Boston Duck Tours To Add 2nd Staffer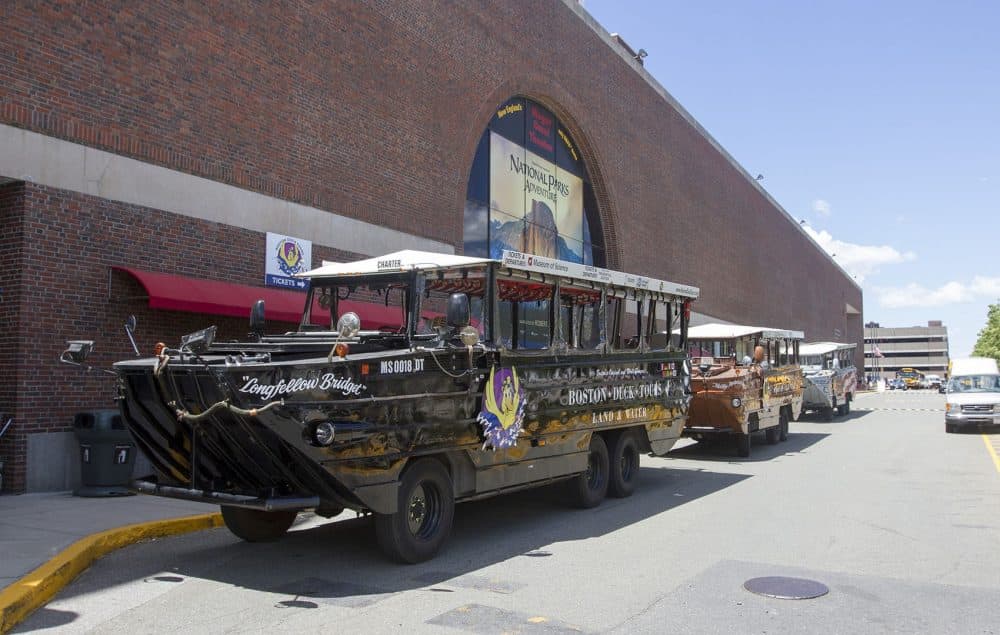 In the wake of a fatal crash earlier this year, Boston Duck Tours says it will separate the responsibilities of driver and tour guide on the popular amphibious sightseeing vehicles.
In an announcement Monday, the company said that beginning next year, there will be two staffers on all their duck boat tours, one driving the vehicle and another narrating the tour.
In all, the company said it plans to hire 40 to 50 new employees.
A 28-year-old woman was killed on April 30 when she was struck by a duck boat while driving her scooter near Boston Common.
Allison Warmuth's parents have since pushed for passage of legislation in Massachusetts that would require a separate narrator, so the driver can focus on operating the vehicle safely.
Earlier this month, another person — whom police say was crossing a street contrary to the walk signal — was also hit by a duck boat. The woman suffered minor injuries.
The company said Monday it has also installed new blind-spot cameras and is in the process of installing proximity sensors on the vehicles.
"We are eager to move forward with this new staffing plan," Cindy Brown, Boston Duck Tours' CEO, said in a statement. It added that "[s]afety remains the company's number one priority."
With reporting by The Associated Press and the WBUR Newsroom