Another Tick-Borne Disease To Worry About: Powassan Virus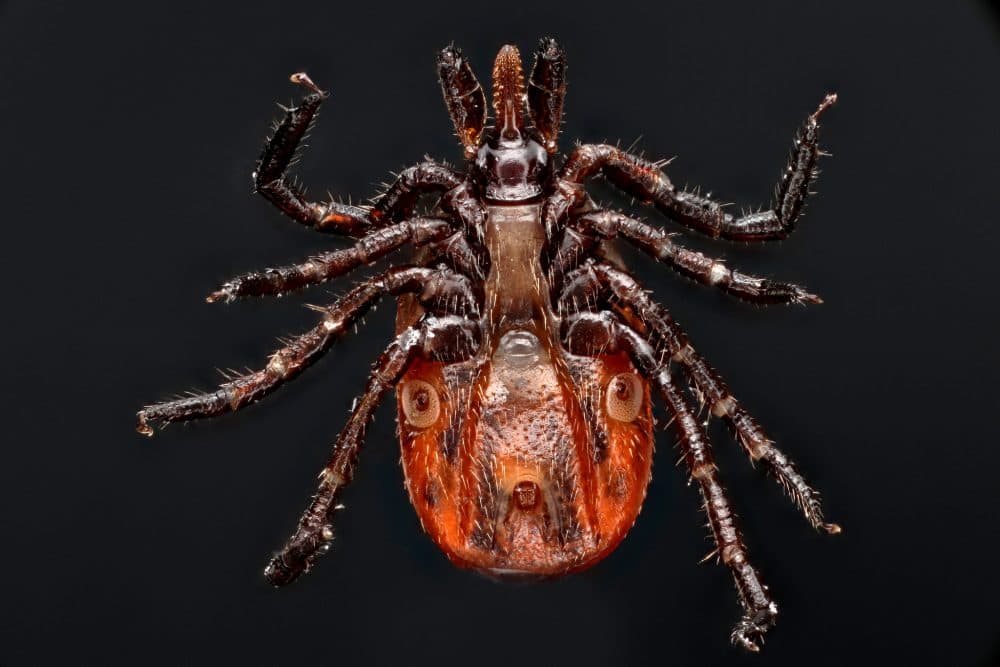 This article is more than 6 years old.
State public health officials are voicing concern about a little-known, but potentially dangerous tick-borne disease.
It's called Powassan virus: a rare but serious disease transmitted by the bite of a black legged tick, also known as a deer tick. The Department of Public Health says it's received reports of nine cases of the virus in Massachusetts since 2013. One of those cases was fatal, said a DPH spokesperson.
Larry Dapsis, an entomologist and the Deer Tick Project Coordinator for Cape Cod Cooperative Extension in Barnstable, says most people exposed to Powassan virus never feel sick. But, he adds, others can get severely ill with meningitis (which is inflammation of the covering of the brain and spinal cord) or encephalitis (inflammation of the brain). About 10 percent of people with the most serious form of the disease die, he said, and survivors may have long-term health problems.
"What it really does is points us back to our educational mantra: prevent the bite in the first place," Dapsis said.
Here's more from the DPH news release:
Signs and symptoms include fever, headache, vomiting, weakness, confusion, loss of coordination, speech difficulties and seizures....There is no specific treatment once infection with Powassan virus has occurred. Treatment consists of supportive care, rest and fluids to prevent dehydration.

All the recommended personal precautions that people are advised to take to avoid other tick-borne illness, such as Lyme Disease, will also help to protect them against Powassan (Deer Tick Virus). Tick checks, placing clothing in the dryer for twenty minutes and the routine use of EPA registered repellents. Deet-based products, or alternatives like picaridin are recommended for exposed skin. Permethrin-based repellent is for treating clothing including footwear. Ticks can also be tested for the presence of Powassan in addition to all of the other major pathogens at the Laboratory of Medical Zoology at the University of Massachusetts, Amherst.