Sian Heder's 'Tallulah' Pulls From 'Surreal Experiences With Bad Moms'
One way to get a studio (if that's even an applicable term for Netflix) to back your passion project is to be an integral member on a "must see" golden-goose venture. That's roughly the path that Sian Heder, a writer on the hit Netflix series "Orange is the New Black," took in getting her long brewing debut feature "Tallulah" on the big screen.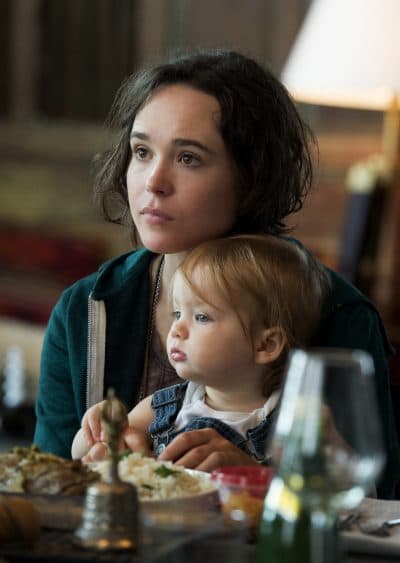 The film — about a dislocated young woman (Ellen Page) who absconds with a toddler from an inattentive and over-privileged mother and subsequently seeks out her ex's mom (Allison Janney) for help — opens this Friday at the West Newton Cinema and will be available for streaming by the aforementioned DVD rental and streaming company that has become a force to be reckoned with in the entertainment industry.
Heder, who was born and raised in Cambridge (attended Cambridge Rindge and Latin), knocked about some as an actress in New York and Los Angeles after graduating from Carnegie Mellon University where she studied film and acting. After years of struggling for that toe-hold, she got invited to attend the Directing Workshop for Women at the American Film Institute. Along the circuitous way, Heder experienced an uneasy encounter that would become the inspiration for "Tallulah."
"At the time I was working as a nanny at a hotel where I had several surreal experiences with bad moms," Heder said in our phone interview. "One was so bad I considered taking the baby home and from that and the workshop, I made a short film called 'Mother' that went to Cannes and won an award."
"Tallulah" is the feature length realization of "Mother."
The film — which took over 10 years to come to fruition — has done well on the festival circuit playing Sundance and, more locally, the Nantucket Film Festival last month. During the decade-long gestation, Heder became a mother herself twice.
The impressive cast supporting Page and Janney features Spock player Zachary Quinto and Tammy Blanchard, who's a boozy tour-de-force as the neglectful mom. With a reported budget of $6 million, the actors are clearly either rabid fans of "Orange" or "Men of a Certain Age" (the TNT series Heder also penned), or found a deep connection with the material.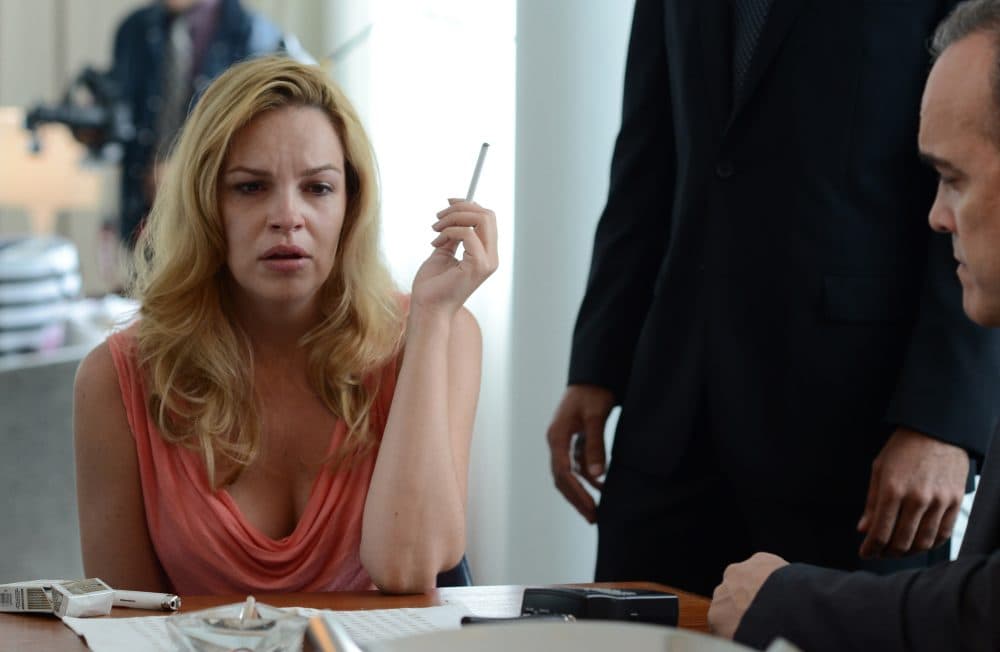 In a neat twist of happenstance the film reunites Page and Janney who paired for the indie hit "Juno" back in 2007. Page was nominated for an Oscar that year, Janney, meanwhile, has been nominated for five Golden Globes and has won an impressive seven Emmy Awards, four for "The West Wing." Under Heder's direction, the reunion of the talented thespians pays dividends — they dig deep and lay it on the line emotionally.
Heder pegs Page and Janney as "actors who are serious about their craft." Adding, "They're not movie stars per se," and believes that her time before the camera enables her to speak the same language as her performers and can get them to open up more where other directors might find it awkward communicating.
In the film, Heder takes some bold gambles, practically dipping into magical realism near the end. That creative bead is something she likely garnered growing up with her parents Cambridge artists Mags Harries and Lajos Héder. Harries is responsible for "Glove Cycle" — the bronze mitts that adorn the endless escalator in the Porter Square T station.
Right now, Heder's on a pretty juicy Hollywood high. Her husband, David Newsom, is a photographer and producer of TV documentaries who collaborated with Viggo Mortensen on "Skip," a photo journal published in 2005. "There's a saying," Heder says, "that success in Hollywood is a pie eating contest, where if you win you get more pie." Heder and her husband have been fortunate enough to keep eating.
Next up for Heder is an adaptation of the 2014 French film "La Famille Bélier" about an aurally-able girl in a deaf family with a desire to sing. The film is in the "pre, pre-production" stages. As much on the go as Heder is, she does admit to the challenges of balancing her career and being a mother, which at times has proven more awkward than the realization of the idealistic pursuit. She laughs as she recalls her flight out to Sundance with her children. "I had my boob out nursing one, one was puking in a bag, and both were crying. Not exactly the life of a sexy movie director," she states with a clear note of self-deprecation.
If that sounds like a scene from a movie, odds are it won't take Heder 10 years to get it up on the screen.