Doris Kearns Goodwin On The Historic Nature Of Hillary Clinton's Nomination
04:20
Play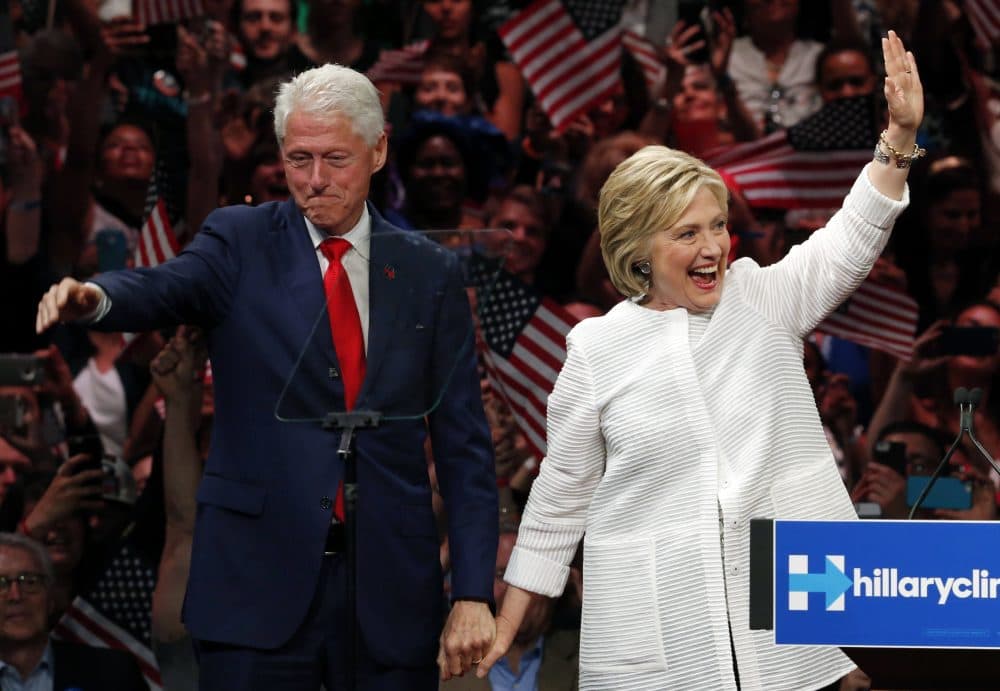 This article is more than 5 years old.
Hillary Clinton is the first woman to top the presidential ticket for the Democratic or Republican parties. If she wins the election, she will be the first presidential spouse of a former president — her husband — Bill Clinton.
Historian Doris Kearns Goodwin reflected on these firsts and on another Washington power couple — Franklin and Eleanor Roosevelt —  when she joined WBUR's Morning Edition.
This segment aired on July 27, 2016.