Study: Testicular Cancer Patients Without Insurance Fare Worse Than Insured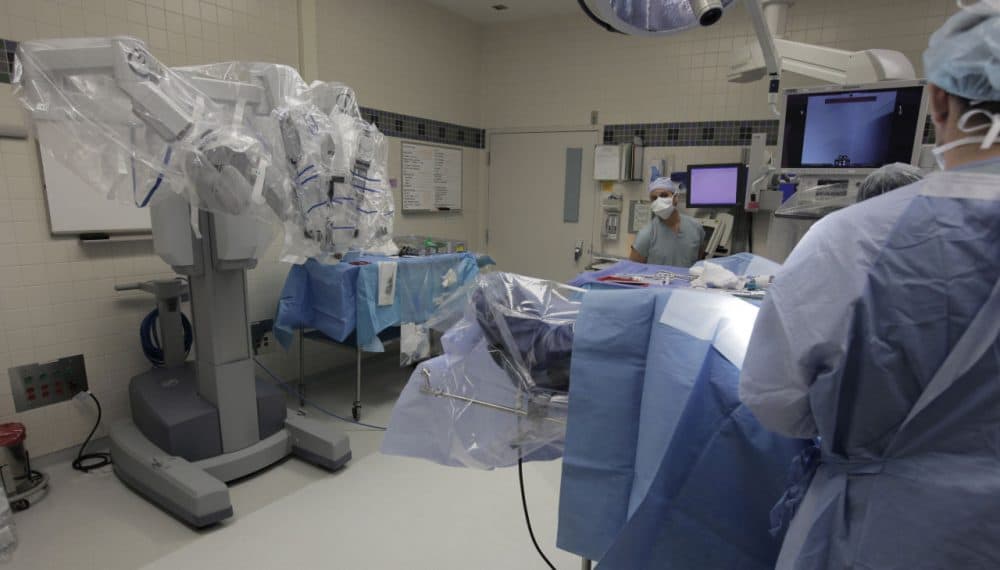 This article is more than 6 years old.
There's mounting evidence that a person's health insurance status is directly related to their health. Just out, in fact, is a new study that found Obamacare appears to be making people healthier.
And when it comes to cancer, numerous studies have linked the lack of quality insurance and related socioeconomic factors, such as poverty and race, to worse health outcomes. Often, that's due to limited access to care and critical delays in treatment.
Here's the latest research on cancer and health disparities: Men with testicular cancer, who are without insurance or on Medicaid (government insurance for low-income patients), tend to have more advanced disease upon diagnosis, larger tumors and a greater risk of dying, compared with those who have private insurance, according to researchers at the Dana-Farber Cancer Institute.
While testicular cancer is curable for most patients, even when it has spread, delaying treatment can lead to more advanced, and potentially fatal, disease, researchers write. That's why removing barriers — to both medical care and financing treatment — should be "an important part of the war on cancer," says Christopher Sweeney, a medical oncologist at the Dana-Farber Cancer Institute in Boston and lead author of the study, published online this week in the journal Cancer.
For the study, Sweeney and his colleagues identified 10,211 men diagnosed with testicular cancer (technically germ cell tumors) between 2007 and 2011. They report that the risk of death from this type of cancer was 88 percent higher for uninsured men and 51 percent higher for those on Medicaid than patients with private or other forms of health coverage.
Here are more of their findings, from the Dana-Farber news release:
•Among patients with metastatic disease, those who were uninsured or had Medicaid coverage were more likely to have cancer categorized as "intermediate" or "poor" (rather than "good") risk.

•Among patients with early stage disease, both uninsured and Medicaid patients were less likely to have lymph nodes removed, a procedure that can cure some patients.

•Among patients with advanced disease, uninsured (but not Medicaid) patients were less likely to receive radiation therapy.
Sweeney said that the lack of private insurance, "as a surrogate for poverty," is relevant in this study.
"In this case, it is not related to poor nutrition, ethnicity or other factors possibly related to poverty but probably due to delayed presentation due to fear of financial implications of seeing a health care professional when trying to also pay rent and other essential expenses," he wrote in an email.
He added: "Patients can only access Medicaid when they are shown to have limited financial means and a major medical health issue. So they present later and then get signed onto Medicaid."
There could be other factors behind the finding, he said, though "it is intuitive and consistent with other data that early detection and deploying best treatment when needed is key to decrease the chances of dying from cancer."
Another new study looking at cancer and insurance status came to similar conclusions.
In an analysis of more than 13,000 patients diagnosed with glioblastoma brain tumors between 2007 and 2012, researchers at Johns Hopkins University School of Medicine report that patients who were uninsured or had Medicaid were more likely to have larger tumors upon diagnosis and to die earlier from their disease, compared with insured patients.
In a statement, lead researcher Dr. Judy Huang said: "This suggests that while improvements in medical therapy have resulted in longer survival, this benefit is less likely to be accessible to Medicaid-insured or uninsured patients."
In an accompanying editorial, Drs. Michael Halpern, of Temple University in Philadelphia, and Otis Brawley, of the American Cancer Society and Emory University in Atlanta, wrote that studies addressing such disparities in treatment are important "if we are to truly address the cancer problem," noting that "much of today's research focuses on basic understanding of cancer and the development of new treatments, diagnostics, and molecular markers. "
The authors conclude: "These 2 studies join a long litany of studies demonstrating that a substantial number of Americans diagnosed with cancer die prematurely. The underserved deserve service. Adequate health care should be considered an inalienable human right, and greater emphasis is needed on realizing strategies that will make this happen throughout the continuum of cancer care."