Ex-Mafia Boss Salemme Charged With The Murder Of A Witness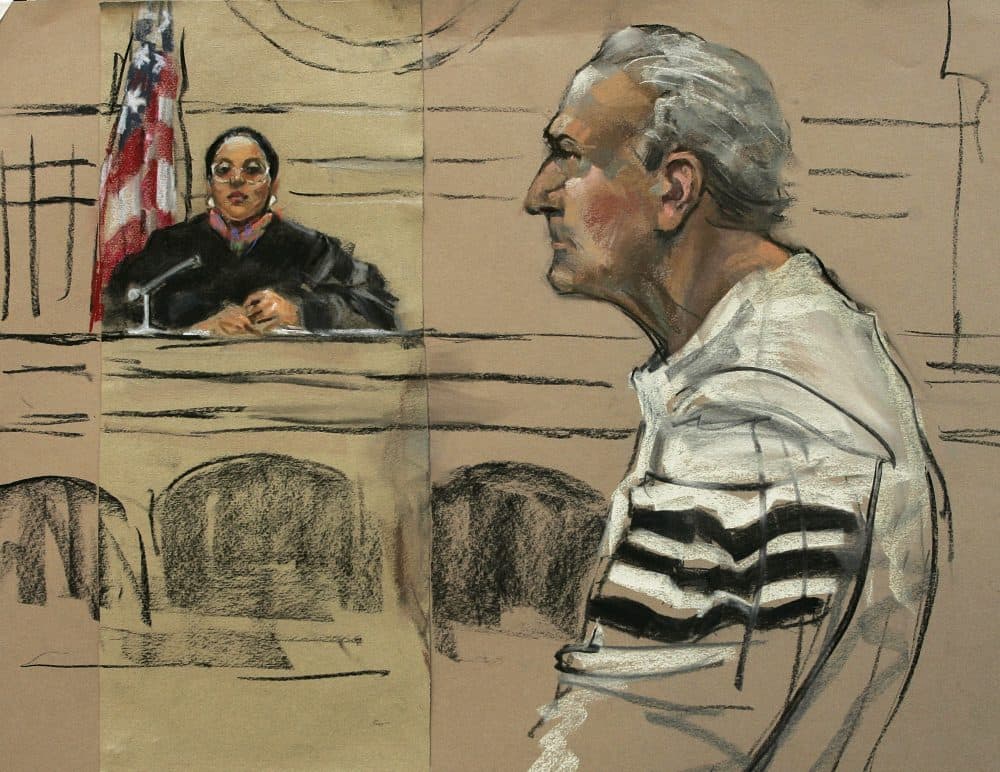 This article is more than 4 years old.
Former New England Mafia boss Frank "Cadillac" Salemme has been arrested and charged with the murder of a federal witness, the U.S. attorney's office in Boston announced Wednesday.
A document filed in court did not identify the victim, but it revealed the crime occurred "on or about the date of" May 10, 1993.
That's the same date Steven DiSarro, owner of the South Boston nightclub The Channel, was last seen alive in Westwood. FBI agents were seeking DiSarro's cooperation in a mob investigation when he went missing.
In June, authorities identified remains found behind an old factory in Providence as DiSarro's. The identification of the remains put Salemme back into focus in the case.
And, another former high-ranking member of the New England mob was charged in June with lying to federal officials about DiSarro's killing. Robert DeLuca's indictment said he arranged with Salemme to have DiSarro's body buried in Rhode Island.
Salemme, formerly the boss of the New England La Cosa Nostra, was convicted on racketeering charges in 1999, and also convicted of obstruction of justice in 2008 for lying to authorities about DiSarro's murder.
Salemme has admitted to killing eight others, but denied under oath any involvement in the murder of 43-year-old DiSarro.
Salemme, 82, was arrested in Connecticut Wednesday morning, and made a brief initial appearance in Boston federal court Wednesday afternoon. He agreed to be held without bail, at least temporarily.
His attorney, Steve Boozang, said he did not have details on the specific allegations against Salemme.
"We'll vigorously fight these charges," Boozang said. "Knowing he's a fighter, he'll be very involved in his defense."
The charge against Salemme carries a sentence of death or life in prison on conviction. Prosecutors have not said whether they will seek the death penalty.
With reporting by the WBUR Newsroom and The Associated Press' Denise Lavoie
Correction: An earlier version of this post said DiSarro's remains were found in June. They were found in March and identified in June. We regret the error.
This article was originally published on August 10, 2016.