Forecast: After Overnight Rain, Clearing Skies Bring Another Stretch Of Dry Weather
Some welcome rainfall overnight is now basically over with skies clearing throughout the region.
This summer's dry pattern takes over once again today. I don't see any rain in sight for another five to seven days. If you like cooler more comfortable air masses, the next two days are going to be enjoyable for you.
Temperatures and dew points will be lower than the recent past, and this also means overnight lows are going to be very comfortable. Tonight, you'll definitely be able to leave the windows open and keep the AC off.
This is going to be a great vacation week of weather. Sunshine will be the predominate weather feature. With warm and increasingly humid conditions coming Wednesday through Friday, those days will be perfect for hitting the beach.
The reason for the continued wonderful weather for sun worshipers is high pressure. High pressure weather systems keep establishing themselves over the region and have done so month after month since April. These highs inhibit cloud development, and when rain does start to move east, it tends to dry up under the influence of the high pressure system.
This pattern shows no signs of breaking down and could even become stronger next month. Some models have the dry weather continuing as well, but the heat looks to be the main player. The 8-14 day outlook for the final few days of this month and the first few of September shows a strong likelihood of warm weather with above average readings continuing.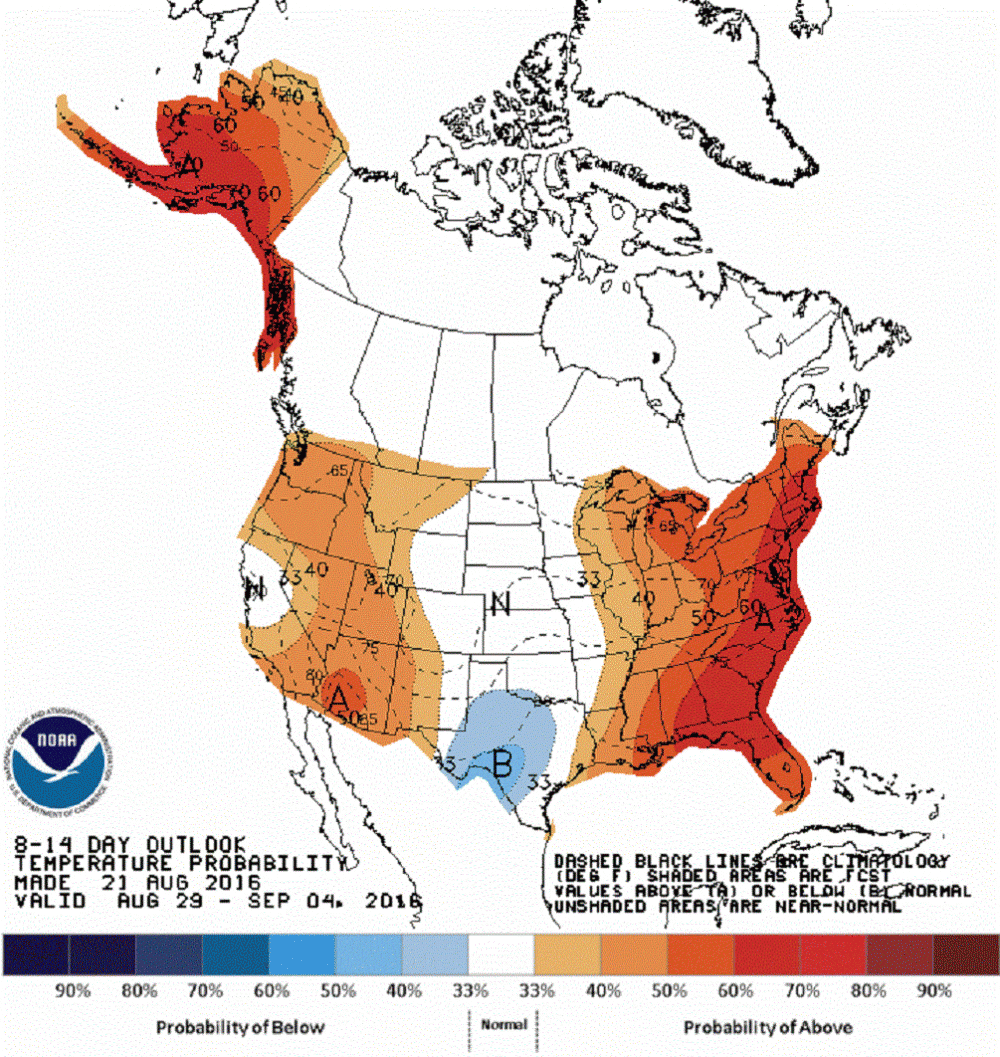 ---
Today: Early clouds and perhaps a shower, then mostly sunny. Breezy and drier. Highs 75-80.
Tonight: Mainly clear to partly cloudy and comfortable. Lows around 54 in the cooler valleys to 63 in Boston and other metro areas.
Tuesday: Sunny and seasonable. Highs 76-81.
Wednesday: Sunny and warmer. Highs in the lower to mid-80s.
Thursday: Mainly sunny and warm. Highs in the 80s.
Friday: Partly sunny, highs in the 80s.