Required To Run? Professor Proposes Harvard Bring Back Required Phys Ed
Play
This article is more than 6 years old.
As students stream back toward Harvard Yard for the academic year, a prominent professor is raising a provocative question for them to debate: Given that many of you are not as active as you should be for your own well-being, should the university bring back a phys-ed requirement?
Prof. Daniel Lieberman, chair of Harvard's Department of Human Evolutionary Biology, drops that little bombshell in the latest issue of Harvard Magazine, acknowledging that it "might start a firestorm."
Lieberman, who studies how the human body evolved, is best known for his work on how suited we are to endurance running, and starred in the bestseller book "Born To Run." But his evolutionary expertise also illuminates the pull of the couch. (The Harvard Magazine headline: "Born to Rest.)
"It's completely normal and natural to avoid unnecessary physical activity," he said in an interview. "That's an adaptation."
Trouble is, it was an adaptation to an environment of scarce food that forced humans to hunt or gather for miles. Not to an environment of, say, university dining hall buffets.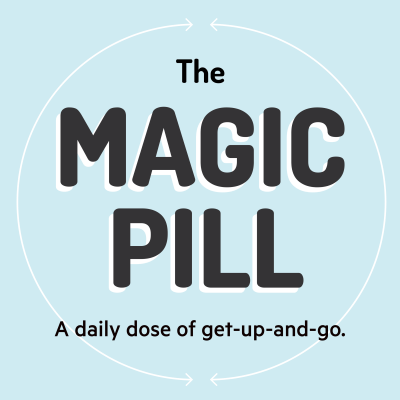 It's such a deep instinct to avoid activity, Lieberman said, that when an escalator runs next to a stairway, studies find that only about 5 percent of people take the stairs. "We have to help each other overcome those instincts," he said, "because those instincts don't necessarily work in our favor."
So what he's proposing is a campus discussion both on whether Harvard should bring back its requirement from before the Vietnam War era, and if so, what it should look like now. (This 1967 Crimson article suggests the freshman requirement of 30 "physical training" hours per semester was a source of great grumbling.)
He anticipates pushback, including the argument that making physical activity a requirement smacks of coercion. But, he points out, a university is a "coercive environment:" It requires students to do all sorts of things -- think, study, take tests -- that it considers to be for their own good.
"The question we need to ask ourselves is, should we treat the body any different than the mind?" he said. "And I would argue that we're here for the student as a whole.
"There's a false division between the mind and the body," he added. "The two are intrinsically related and we shouldn't pretend otherwise."
The idea of a phys-ed requirement is already under committee discussion, he said, but is still at a "nascent stage."
Turn The Tide?

If Harvard does adopt phys ed for all, it could help turn the long-running tide of universities dropping the requirements, said Bradley Cardinal, a professor of kinesiology at Oregon State University.
Back in the 1920s, phys-ed requirements were all but universal at American universities, Cardinal said. But a sweeping study he and colleagues published in 2013 found that only about 40 percent of universities have them now.
"We found that right now, we're at an all-time low," he said, and since then, Notre Dame and the University of Chicago have also dropped mandatory phys ed.
Why might this be? The Vietnam-era counterculture brought many challenges to "general education" requirements like phys ed, Cardinal said; by the end of the 1970s, only about 70 percent of colleges and universities still had the requirements.
And the decline has continued. One factor, Cardinal said, is that physical education courses began as a service to students, to ensure their health, but have shifted more toward exercise-related academic degree programs. So faculty tend to focus on the needs of majors rather than the student body at large.
Also, he said, many campuses now have recreation programs that include some of the most palatial gyms around, so administrators may feel their students' needs are met.
But chances are they're not. Just under half of American university students get as much physical activity as the basic national guidelines say they should, Cardinal said, and probably only about a quarter are fulfilling the full requirements. (At Harvard, surveys find that it's mainly students on athletic teams who get enough exercise, and one-quarter are sedentary, Harvard Magazine reports.)
A particular problem with campus gyms: They tend to focus on students who are already athletic. "The very students that oftentimes might benefit the most from those centers typically don't use those centers," Cardinal said. "They're not conducive all the time to encouraging people to be in there and be physically active."
International students and other minority groups may find the gyms intimidating, he said, despite recreation staffs' efforts to overcome that perception.
But are phys-ed requirements the solution? Research suggests they do make a difference, and for the long-term, Cardinal said.
"We show these kinds of requirements have some benefits, and that's been supported over time," he said. "People who [have these requirements] actually live a healthier lifestyle up to 20 years later, when they've been surveyed."
It's remarkable, he added, that the federal government invests tens of millions of dollars in research on physical activity and infrastructure to support it, "and yet some of the very things our science shows, we're not actually implementing."
If Harvard "were to take the lead on this," Cardinal said, "I think others would be apt to follow."
Currently, three of the eight Ivy League institutions have phys-ed requirements, Cardinal said, including Columbia, as does MIT. They tend to be light and flexible; and though some colleges still require swim tests, the weird old days of nude swimming requirements are long gone.

When Lieberman has broached the idea of a requirement to students, he said, many agree that it's a good idea and say they struggle to find the time to exercise.
What might a Harvard phys-ed requirement look like? Could you just submit your Fitbit or your "Pokemon Go" data? Lieberman said that's all open to discussion; he favors the honor system and that any form of physical activity could count, from intramural sports to climbing stairs.
The point, he said is that "we can signal the university's desire to help encourage physical activity and find ways to prescribe it — nudge, push, maybe shove students — in some way that's mutually acceptable, because obviously we're not going to do this unless the students buy in as well."
Readers? Should they?
This segment aired on September 2, 2016.