Big Papi Corn Maze Unveiled In Central Mass.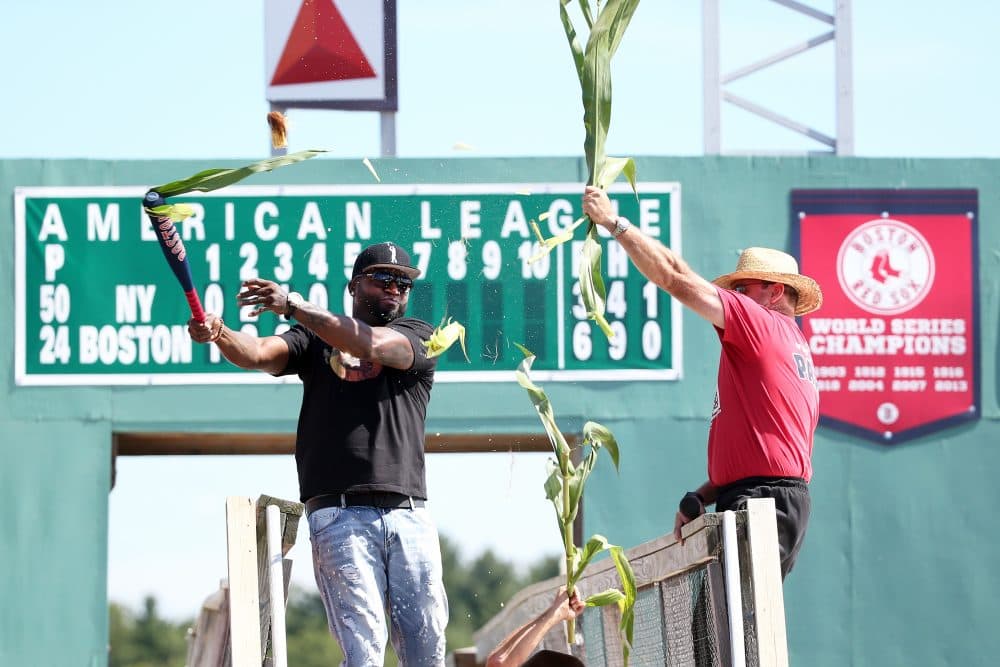 This article is more than 4 years old.
There will be a lot of tributes to Red Sox star David Ortiz when the 40-year-old retires in a few weeks.
But this could be a first.
On Tuesday in the central Massachusetts town of Sterling, an Ortiz-themed corn maze was unveiled by Davis Mega Maze.
Big Papi himself was on hand for the opening, and had a message to his fans: "I love corn."
Here's an artist's rendering of the maze:
The 8-acre maze opens to the public on Saturday.
Davis Mega Maze has been carving a different design into the field every year for about 20 years. This year marks the first time a living celebrity has been featured.
Larry Davis, who co-owns Davis Mega Maze, says it usually takes his farm about 10 months to plan a corn maze.
"We've only been on this for probably a couple of months," Davis told WBUR's Newscast Unit. "People have just been scrambling like crazy, but I think the end result is outstanding."
Ortiz is having an MVP-caliber final season. He's currently hitting .318 with 31 home runs and 101 RBIs.
With reporting by the WBUR Newsroom and The Associated Press
This article was originally published on August 30, 2016.