In Settlement With Mass., CVS Agrees To Strengthen Policies Around Dispensing Opioids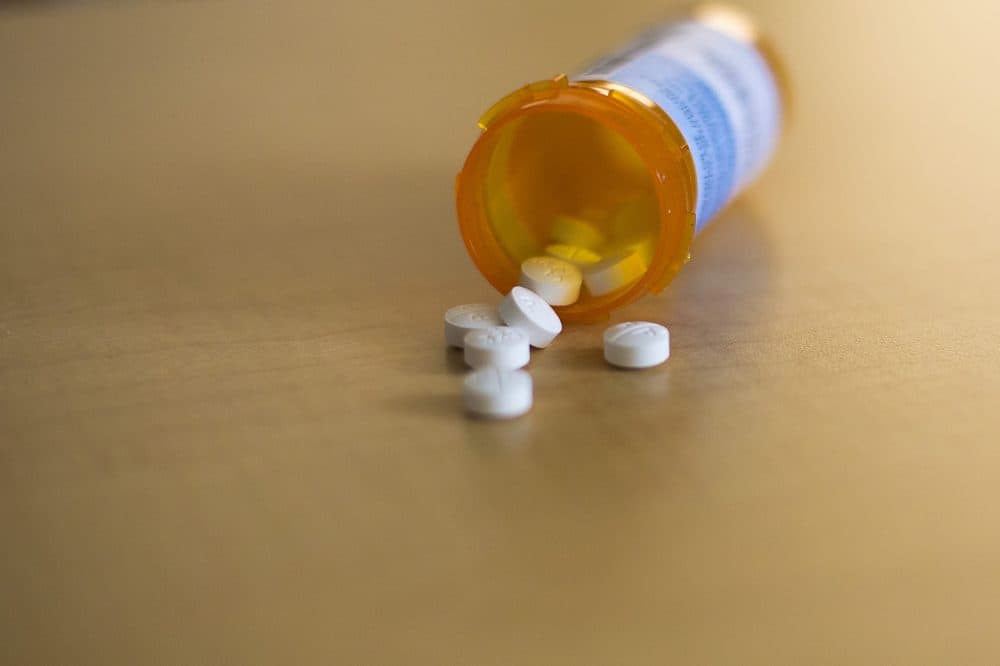 This article is more than 6 years old.
As part of a settlement with the state, CVS Pharmacy will require its pharmacy staff in Massachusetts to check the state's Prescription Monitoring Program (PMP) before filling prescriptions for "commonly misused opioids," Attorney General Maura Healey announced Thursday.
The PMP collects dispensing data on certain drugs and allows doctors and pharmacists to monitor patient prescription history.
In a statement, Healey's office called it a "first-in-the-nation settlement with the largest pharmacy chain in the country."
The settlement, the statement said, resolves allegations that CVS failed to provide its pharmacists in Massachusetts with a way to access the PMP prior to March 2013 and "that certain CVS pharmacies in Massachusetts failed to monitor drug use patterns or use sound professional judgment when dispensing controlled substances, particularly opioids."
"Through this groundbreaking settlement," Healey said in the statement, "these pharmacists will be better equipped to responsibly dispense opioids and will be required to use the Prescription Monitoring Program, which is a vital resource in preventing the misuse of opioids."
CVS will also update its policies and procedures around the dispensing of opioids, and conduct annual training for its pharmacy staff in Massachusetts. And the company agreed to pay the state nearly $800,000 — most of which, Healey said, will go toward fighting opioid addiction in Massachusetts.
Last year in Massachusetts, just over four people died, on average, every day from opioid-related overdoses. And more men and women died after an unintentional overdose in the first six months of 2016 than during the same period last year.
With reporting by WBUR's Benjamin Swasey