A New Album From Soul-Steeped, Soft-Rocking Folkie Amos Lee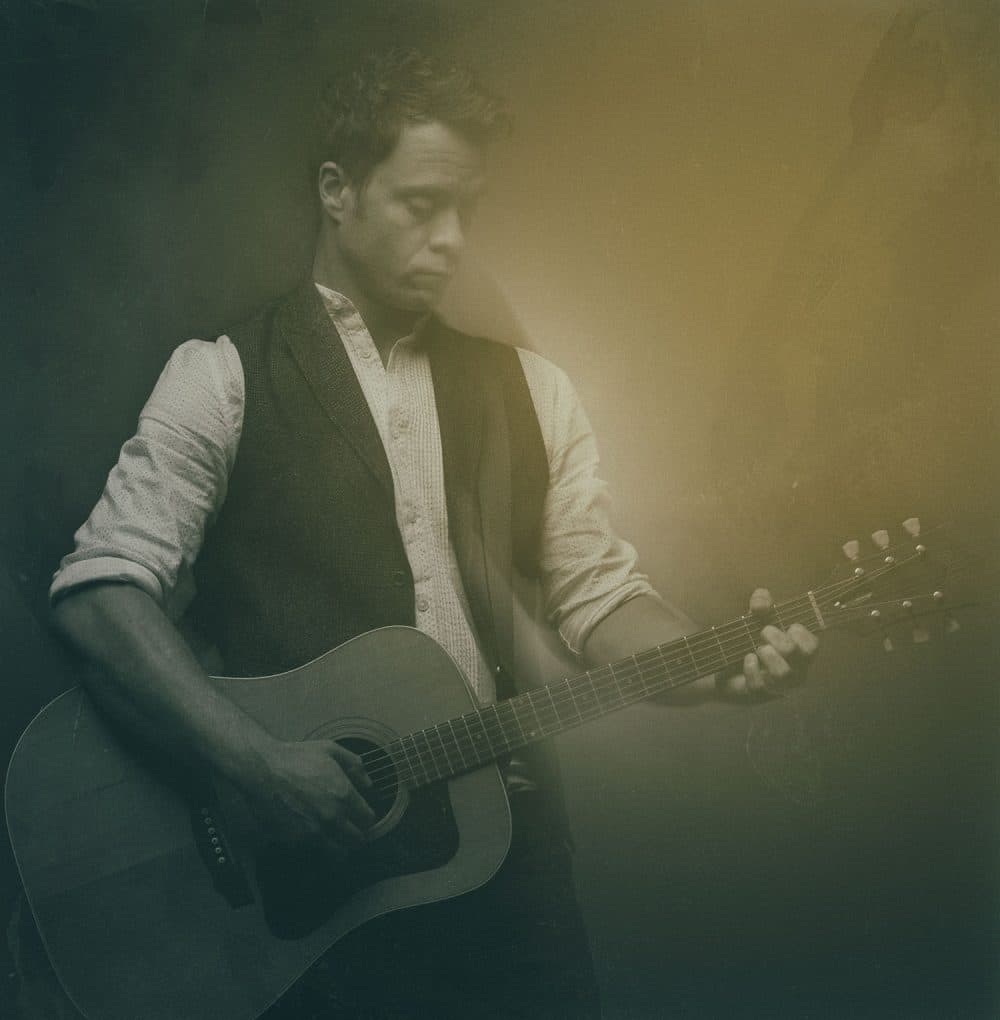 This article is more than 5 years old.
Somewhere in the mid-late aughts you might have gotten to know Amos Lee as that amiable, soul-steeped, soft-rocking folkie from Philly who pretty much always sported a hat of some sort in concert.
The man with the stylish chapeau no longer takes the stage.
"I haven't been doing hats lately," muses Lee, on the phone before kicking off a three month run of concerts. "As I'm aging, I think it's good for me to celebrate that I still have some hair on my head for the time being and when that stops it's going to be another hat tour. My Wikipedia [page] will have my hat phases."
The 39-year-old singer-songwriter-guitarist has reasons to be cheerful. His fine and tasteful sixth album, "Spirit," was released last month and he's gearing up for a tour that will bring him to Boston's Opera House on Friday, Sept. 9.
Hat or no hat, Lee says, "My expectations are almost always kind of the same: to try to connect with the fans and have a good time playing music for people. That's kind of it, man, that's our job."
Lee's previous album was "Mountains of Sorrow, Rivers of Song," released three years ago. It was his final effort for Blue Note, a label he signed to partially because of the enthusiasm for his work shown by label boss Bruce Lundvall.
"When Bruce Lundvall passed on [last year, after a long battle with Parkinson's] my real connection to Blue Note kind of went with him," says Lee. "There was no negativity; there was no bad blood. It was just time to explore another relationship. The people who were there, they've been super supportive to me, even when I've gone to Varvatos."
That's right: Lee's latest super-fan is fashion designer/entrepreneur John Varvatos, who has a custom label deal with Republic Records. "I think that it was just a time for me to explore something else," Lee says. "When John approached us, his spirit was along the same line like Bruce. He said, 'Look, I'm a fan and like the music and I want to support you and get the music to as many people as we can.' And that's kind of where it all started."
"Spirit" is Lee's first self-production. "I kind of wanted to produce my last two records, but I really felt ready to do [this one]," he says. "I wanted to give myself a chance to get into that side of things. I had a lot of musical ideas. I had a direction I wanted to go in and I'm very happy with the results."
The studio vibe, he says, "wasn't some calamitous [situation] with people throwing stuff at each other. It was very supportive. There were a couple of bumps along the way but that's to be expected with any record."
As to the relationship Amos Lee the producer had with Amos Lee the singer-guitarist, he says, "I kicked my own ass as hard as anyone else would. I can look at myself pretty well and I know when a vocal take is good. Just because I'm the singer doesn't mean that I don't know when I can do a little bit better."
Lee's music would not be out of place on a mixtape with classic Bill Withers (an early influence), James Taylor, John Prine and Little Feat. "Spirit" features some of Lee's strongest melodies yet. His songs are never in a hurry. There's a languid funky and folksy nature, a certain pensive poetry. There are gospel and Memphis-style horns. There's a laid back vibe that is never lazy, and as a singer often brings a tone that is both questing and questioning.
There's a sense of quiet desperation in "Running Out of Time," where Lee sings, "Woke up this morning and the sky was colored gray/I got do a little better than I did with myself yesterday/Gotta keep myself from falling so far behind/Oh keep getting myself down the line." And then a plea to the Lord. On the title track Lee sings, "I wanna feel the spirit washing all over me," but it's something he yearns for, not having yet found.
"Vaporize," the melancholic song that's the album's emphasis song, began to take shape while Lee was showering. He sings, "I've been stressing all the time/And I can't seem to find a little peace of mind … I guess I just vaporize everything that's inside."
When he writes, Lee says, the character he's writing about is just a character, other times it's him and "sometimes it's both."
The thought process behind "Vaporize" went like this: "I sometimes internalize the people around me and their feelings and I think that if you take the pulse of a lot of people around you, [you find] there's a lot of abundance but there's also a lot of responsibility and pressure. Along with this abundance there's some cost. I think people are putting pressure on themselves to better themselves, to better their families and it's stressful, it's hard. It's a grind, you have to go to work and work hard every day and deal with whatever feelings you have and whatever debt you've accrued. I just internalize people's feelings around me a lot for better or for worse and I put some sort of faith in that world. I've seen the world around me [and think]: 'I just want to chill out for a second."
Fans of Lee's previous work won't be shocked by the slight shifts here. "I think that the direction that I wanted to go was mostly where it's been going in the live setting," Lee says, "which is skewing a little bit more toward an R&B-flavored groove and steering a little bit more toward more horn parts and some bigger vocal parts. That kind of stuff has always been on my mind, but I think the live show and where the live band has gone was my direction over the last couple of years. It really was the foundation for the concept of this album."
Lee's band comprises guitarists/saxophonists Zach Djanikian and Andy Keenan, keyboardist David Streim, bassist Annie Clements and drummer Fred Berman.
A word that crops up in virtually everyone's description of Lee's music is "tasteful."
Lee takes the word and runs with it. "I think the thing about taste -- the word and the concept of it -- is kind of like when someone says 'guilty pleasure.'" he says. "I don't really ever really feel that way about music. I see the value in all music because if it's touching someone and moving someone it has value in it.
"As far as taste goes, I've definitely done my best over the years to try to make my work feel meaningful to me and that's what I think people talk about when they say taste. Is it genuine? I don't know. I guess there's an overall cultural concept of what tasteful music is, but I don't know that I can define it personally."
Lee may shade an album's tenor toward dark or light, but says "I definitely find balance to be an important factor in a show. On a record, I think that if you're committed to a concept, you're getting a mood with the whole record. You can do that. I personally like a show that is going to be a little bit more dynamic and a little more balanced, to take you on a real journey, starting here with a couple of little turns and ending there. Make it like a movie."
If that journey does have anything in what might be questionable taste, it's got to be a frequent cover song encore choice, Queen's "Fat-Bottomed Girls." "Oh man," says Lee, with a laugh, "it's super fun. Because so much of the material I've written is heavy, this gives us kind of a place to go. Those moments of levity in the set, for me they're like: I need them. I need them."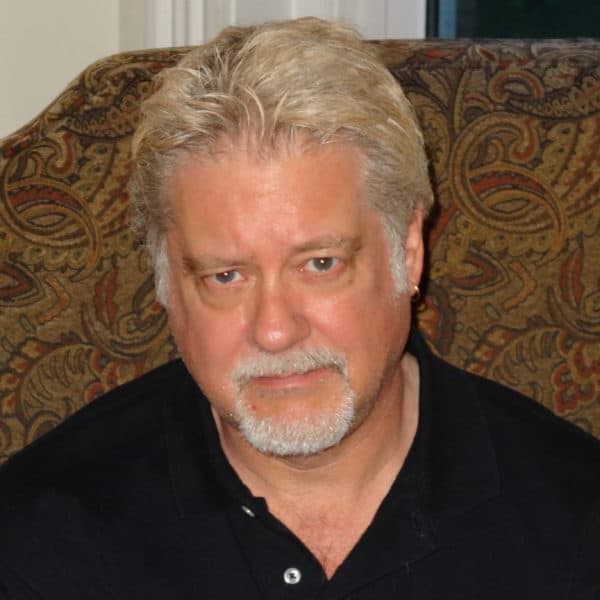 Jim Sullivan Music Writer
Jim Sullivan writes about rock 'n' roll and other music for WBUR.