Medical Ethics: Incontinence A Fate Worse Than Death? Really?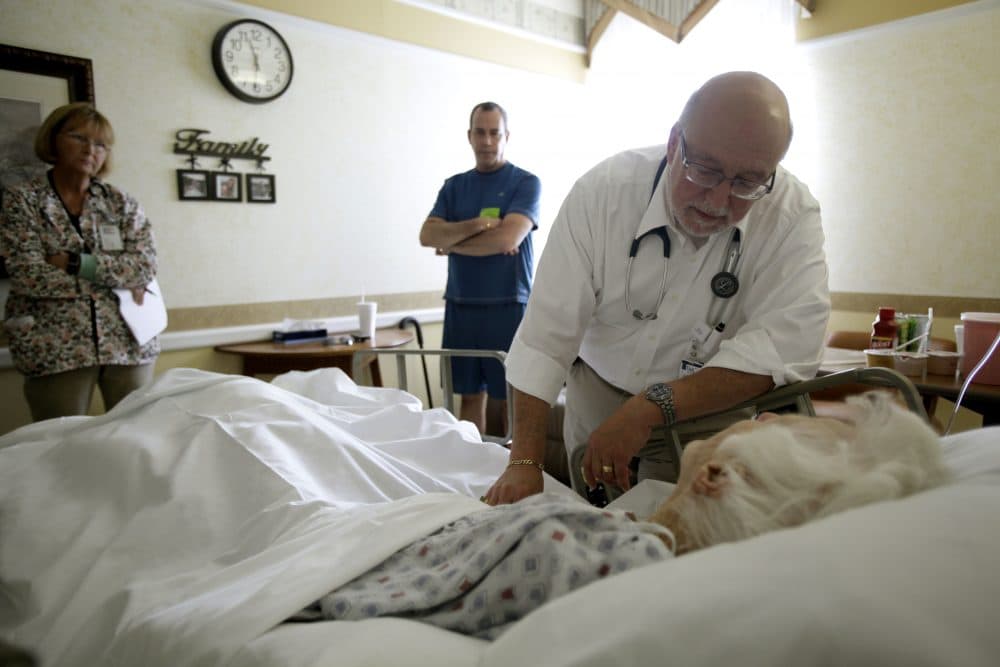 This article is more than 5 years old.
Introducing MedEthics, CommonHealth's new occasional column on medical ethics. Have a question you'd like to see addressed? Send it to paul@paulcmclean.com.
What would you consider a fate worse than death? Confusion about who you are and who is talking to you? Persistent pain? Inability to go to the bathroom and wash yourself without help?
In a recent survey, Dr. Emily Rubin and colleagues from the University of Pennsylvania asked 180 hospitalized patients over age 60 which "states of functional debility" might be so awful as to make death preferable.
Nearly all respondents preferred "at home all day," "moderate pain all the time" and "in a wheelchair" to death. Closer to a split decision were "live in a nursing home," "rely on feeding tube to live" and "need care all the time."
"Confused all the time" and "cannot get out of bed" elicited still more preference for death. But the states most often considered worse than death were "rely on breathing machine to live" and "bowel and bladder incontinence."
Incontinence was considered the same as or worse than death by 68.9 percent of those surveyed -- the highest among the 10 states of debility.
My response: Seriously? Incontinence is the ultimate fate worse than death? I've changed lots of diapers. Granted, they didn't belong to elderly adults. But still.
What is behind this? Most likely, I think, it is a question of dignity. Dignity might be the most widely used but poorly understood word in end-of-life ethics. It is as individual as "quality of life."
I understand that incontinence might feel undignified. I might feel that way myself. But that it is so widely considered worse than death astounded me.
I turned to William Peace, who knows states of debility intimately. A professor of cultural anthropology at Syracuse University and known as Bad Cripple to readers of his blog, he has been paralyzed since he was 18. That was three spinal surgeries, several body casts, no small amount of suffering and more than 30 years ago.
"I struggle to control my bowels and bladder," Peace says matter-of-factly. "This can be a messy business. But it is a management issue and not a statement about the quality of my life or the life of others."
Peace understands the importance of Rubin's survey, as do I. She wrote in a blog post that while it's natural for doctors to focus on avoiding death, "we need to pay more attention to avoiding suboptimal outcomes other than death." And to avoid what patients fear more than death, you have to know what that is, for each individual.
But what if you happen to live now in a state that many others consider worse than death?
Peace worries about how the survey's questions may be heard by patients who do not have a trust relationship with their doctors -- such as many people with a disability. They might hear such questions about states worse than death and wonder: What are you suggesting?
The Economist's reading of the survey feeds that fear. What the survey termed "states of functional debility," The Economist lumped together as "progressively worse vegetative states."
It will surprise students in Peace's Bioethics and Disability class that The Economist would consider their professor vegetative. But such was The Economist's apparent eagerness to make a study of patient attitudes about debility into an argument for assisted dying.
The Economist is on the record as a proponent of legalizing "doctor-assisted suicide around the world" -- with "stringent safeguards." But Rubin's team did not survey the terminally ill, and its subject wasn't assisted dying.
Perhaps the study could have used more stringent safeguards for interpreting its results.
"Safeguards exist for a reason," Peace says. "Some lives, lives such as mine, are framed as a 'fate worse than death.' This makes me vulnerable. This makes many people vulnerable. I cannot speak for all people with a disability but I can say with certainty I fear accessing medical care. I fear serious illness."
I see another issue here as well: I strongly suspect that many survey respondents saw incontinence as worse than death not because of the indignity itself but rather because of their concern about becoming a burden.
No one wants to be a burden. But living with some level of disability is so common that it's important not to catastrophize it. People with disabilities are the nation's largest minority, numbering an estimated 56 million, or one in five Americans, according to the "Becoming Disabled" series The New York Times recently launched.
"Clearly, the border between 'us' and 'them' is fragile," Rosemarie Garland Thomson writes. "We just might be better off preparing for disability than fleeing from it."
With her recent survey, Rubin has done important work in clarifying patient values about debilitating illness. But there is a big difference between an imagined disability and a real one.
And if care is attentive and compassionate, a management issue should not be a fate worse than death.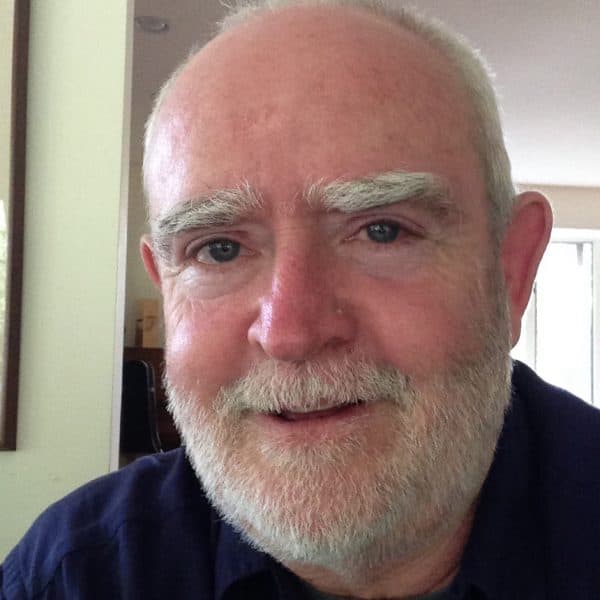 Paul C. McLean Cognoscenti contributor
Paul C. McLean is an ethics associate at Boston Children's Hospital and a member of the Harvard Community Ethics Committee.