'Cheers Live On Stage' Takes You Where Everybody Knows Your Name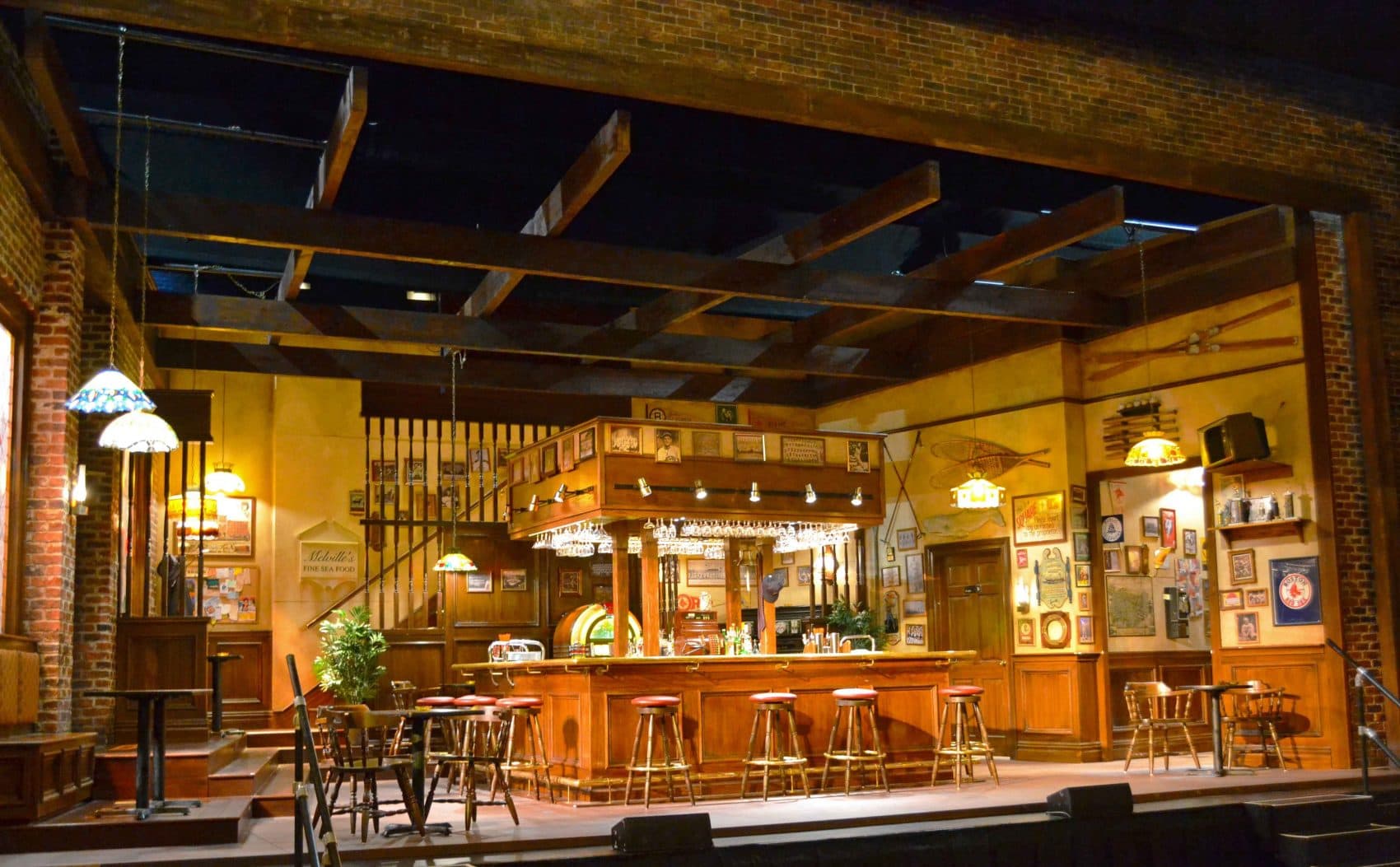 This article is more than 4 years old.
I came prepared to hate it and left cheering. And dumbfounded. How did they do it?
"Cheers Live On Stage" — a theatrical adaptation of one of the most revered shows in TV history — just launched its national tour at Boston's Citi Shubert Theatre. This world premiere is only blocks away from the actual Boston bar where it was set and whose facade appears in the opening credits, but where it was almost never shot. Surely this staged version would be nothing more than a cheap ploy to cash in on the "Cheers" franchise, a mere facsimile with cardboard characters who could only annoy us.
"Cheers Live On Stage" may be a facsimile, but it managed to capture the essence of what made that Emmy- and Golden Globe Award-winning series work, an alchemical brew that still makes us want to keep going back to the bar where everyone knows your name. In fact, sitting in the audience, I felt like I hadn't left. A live, staged version seems a logical next step for the "Cheers" franchise; somehow it always felt like we were right there in the flesh, an extension of the live studio audience before which it was taped.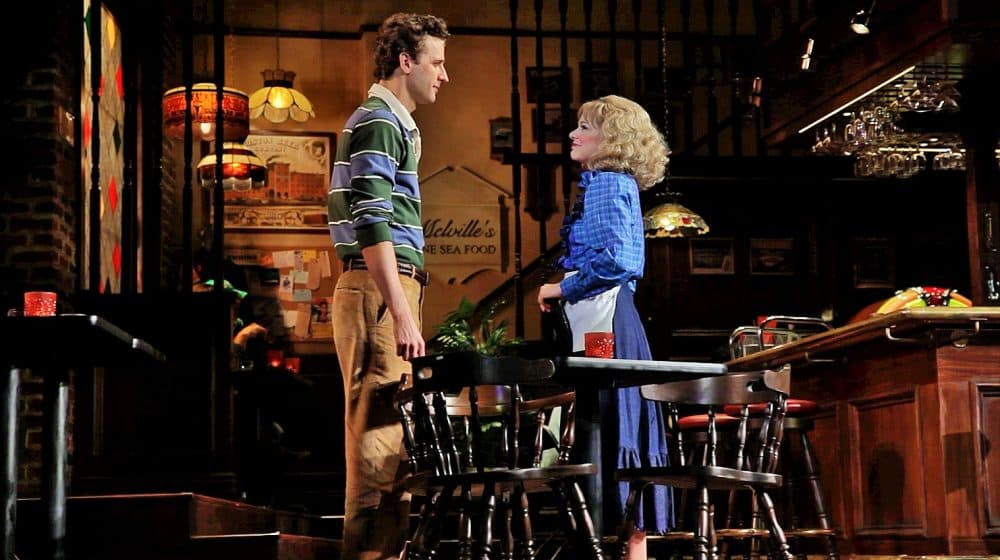 The show opened simply: The lights went down, that wistful theme music came up (you know those few gentle homey notes on the piano that put us right there) and then the lights came up on that beloved bar, just as we remember it — and the audience burst into applause! Understand, this is before anyone ever walked out onstage. Cheers soon erupted, however, as each character made an entrance and I held my breath. If it isn't Ted Danson and Shelley Long playing these characters — who then?
No need to worry. Grayson Powell channeled Sam Malone's lanky, offhand sex appeal and even moved and sounded like a young Danson. Jillian Louis came pretty close to nailing Diane Chambers' prim demeanor and supercilious intonation, somewhere between a schoolmarm's reprimand and a yodel. Barry Pearl as the daft Ernie "Coach" Pantusso settled in by Act II and sent us reeling with his out-of-left-field flights of fancy. Sarah Sirota was perfect as Diane's nemesis, hard-boiled barmaid Carla. Buzz Roddy embodied postman Cliff Clavin's wacky pedantry. But the biggest applause came when Paul Vogt as the over-sized Norm Peterson burst in and bellied up to his corner seat at the bar with a bon mot: "It's a dog-eat-dog world and I'm wearing Milkbone underwear." Each time he enters the audience chants "Norm!"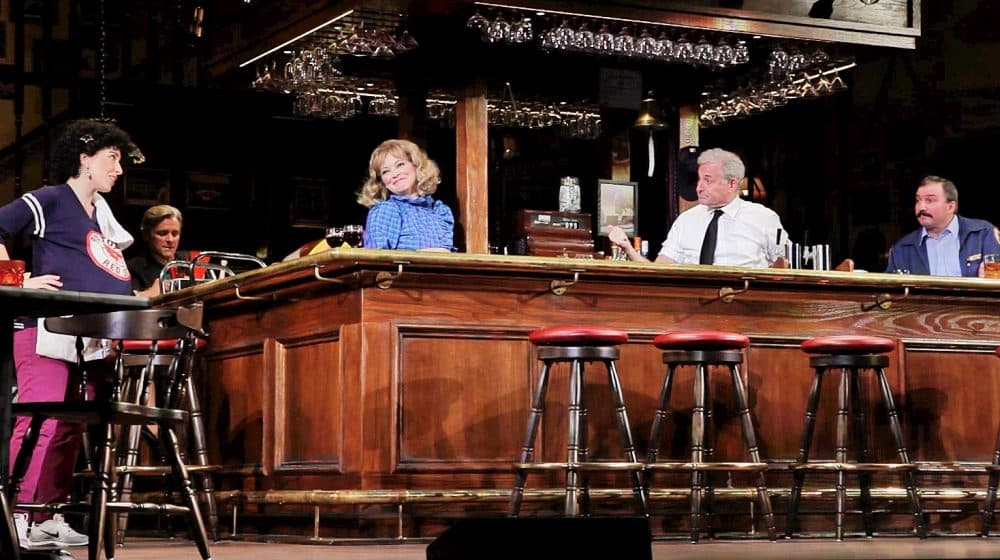 Yes, we know our parts, and you'll recognize these lines. "Cheers Live On Stage" doesn't reinvent the wheel, but it sure knows how to drive this vehicle. It takes place in two acts and is based on the first season of the series, which ran for 11 years on NBC between 1982 and 1993. So we are meeting the characters for the first time, seeing the seeds of the love-hate relationship between Sam and Diane take root and blossom, and getting to know and love them and their idiosyncrasies. The '80s show up, too, in Diane's fussy wardrobe--puffy polyester blouses and ruffled dirndl skirts--and on the tourists who pass through the establishment in an array of padded shoulders, shiny track suits and frizzy hair.
But it isn't just the surface of "Cheers" that the staged version gets right. It manages to capture the real vibe of this fictional place and the affection among these characters who, as Sam says, "never really go beyond this room."  Their flaws are on full display; it's a family of misfits like all of us, and everyone's accepted. The theatrical has bottled the TV show's secret formula. As Sam — the skirt chaser but vulnerable guy underneath, the bar owner who no longer drinks -- distills and explains to Diane so clearly: This is a place where everyone not only knows your name, they've got your number too — and it's OK. Cheers.
Joyce Kulhawik Contributor, The ARTery
Joyce Kulhawik, best known as the Emmy Award-winning arts and entertainment critic for CBS-Boston, is the president of the Boston Theater Critics Association.