Route 128 Will Be Closed For Roadwork The First Weekend Of November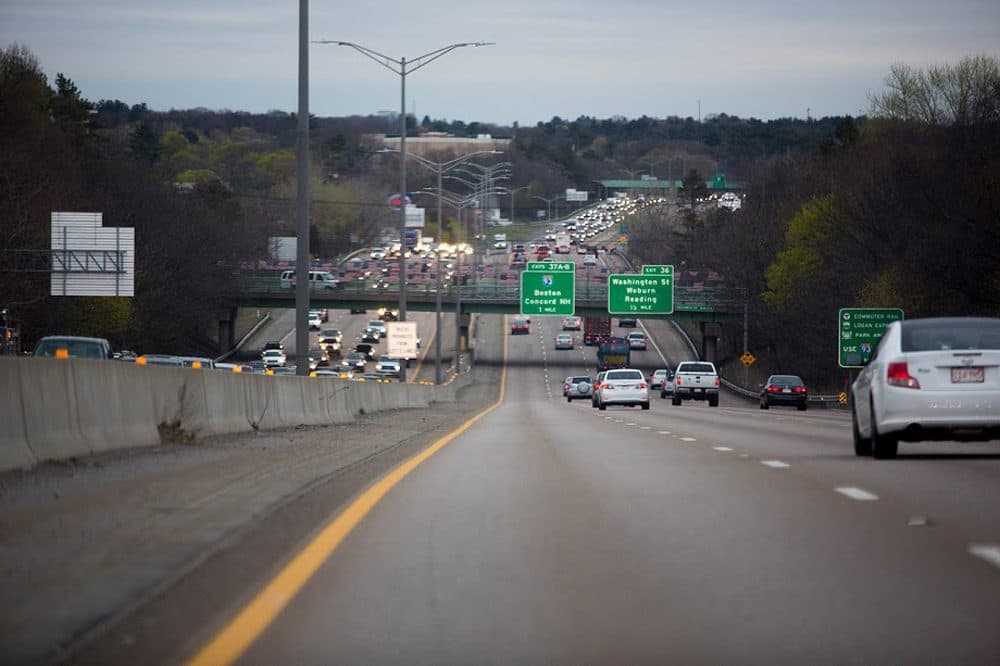 This article is more than 4 years old.
Take a deep breath, Greater Boston drivers. We have some news you may not like.
For the first weekend of November, a section of Route 128, or I-95, in Needham will be closed for roadwork. MassDOT says the highway will be closed from Friday, Nov. 4 at 8 p.m. until Monday, Nov. 7 at 5 a.m. to allow crews to demolish the old Highland Avenue Bridge.
A temporary mainline crossover will be in place, and a number of local detours are planned to alleviate traffic. You could take a look at the temporary routes here.
The demolition and closure are part of a larger project, appropriately titled "Add-A-Lane." The project entails constructing a new, wider Highland Avenue Bridge to increase capacity for Route 128 — which runs underneath it. Another goal is to restore Route 128's breakdown lane, which had been used as a regular lane for years, for its true purpose.
On Saturday, Sept. 24, traffic shifts to the new Highland Avenue Bridge, according to MassDOT.
Try your best to hold in the road rage.