'Unknown Kerouac' Uncovers Work From Different Points Along The Writer's Road
This article is more than 6 years old.
It's hard to believe that Jack Kerouac has been gone nearly a half century. In fact, this year marks a sad milestone: He has now been dead longer than he was alive.
Yet Lowell's favorite son remains a cultural touchstone, as new generations of readers discover his work, authors churn out more books about him, and his archives continue to be scoured for anything of value.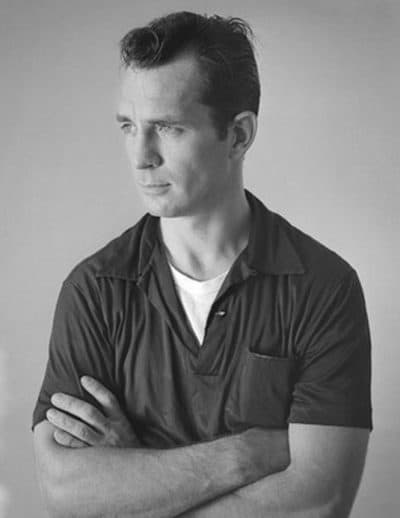 Library of America has just added to its already impressive list of Kerouac titles with "The Unknown Kerouac: Rare, Unpublished & Newly Translated Writings." Edited by University of Massachusetts Lowell professor Todd Tietchen, the collection contains three short novels, as well as batches of journal entries, several essays and a June 1963 interview with Kerouac conducted via letter by writer and poet John Clellon Holmes. Two of the novels were written in French and appear here for the first time in English, ably translated by Jean-Christophe Cloutier.
The most convivial mode for Kerouac's writing is on the move. Whether cruising with Sal and Dean in "On the Road," hiking his way to higher consciousness in "The Dharma Bums" or dealing with his demons in "Big Sur," Kerouac's best books are full of action, physical and mental.
The highlights of "Unknown Kerouac" likewise don't sit still for long. A good example is one of the short novels, "Memory Babe" (begun in 1957), which opens with its 14-year-old narrator walking home from school. From the first page, you're confident Kerouac and his Underwood have hit their stride, and you're buckled in for that old, familiar ride. An example, randomly selected:
The Merrimack River "...would come slurring over the Falls in a hungry slurge of brown dirty waters from New Hampshire in the North and would pound against the concrete bottoms of the bridge and boil brownly and lunge on, huge and snaky, over the rocks and down towards the Moody Street Bridge in so monstrous a watery mess that you never could quite believe your eyes..."
The whoosh of language is similar to that which marked "On the Road," and as in that novel, Kerouac goes deeper in "Memory Babe" to tinge with sadness even the most innocent-seeming memories. For example, when his teenage self crosses a city bridge, Kerouac juxtaposes his youthful exuberance with the observation that there was now a section of the bridge blocked off "because of several suicides." Meanwhile, the Merrimack itself is "the great sad river of eternity." Kerouac's best writing not only rumbles more smoothly than a '49 Hudson, it also contains the foretaste of tragedy, or at least a sense of general melancholia that tempers nearly everything. Throughout the new collection this trait is on full display. It's exactly this tendency that made him a more complex writer than many have given him credit for being. Of course, during the last years of his life the sadness drowned out the great spark that once animated his writing. "Memory Babe" also provides readers with a good sense of French-Canadian life in New England during the 1920s and '30s.
The other short novels included in "Unknown Kerouac" are "The Night Is My Woman" from 1957, and from late 1952, "Old Bull in the Bowery"; both were written in French. Of the latter, Kerouac wrote to his road-running buddy, Neal Cassady: "It's the solution to the 'On the Road' plots all of em." In fact, "Old Bull" reads like a first draft, and it's full of exposition, meaning it is essentially static. However, readers will indeed learn of Cassady's youth, and about his drunken old man, who haunted the streets of Denver during his son's formative years.
Meanwhile, "The Night Is My Woman" feels like a journal, albeit more a more formal one, but does provide glimpses of Kerouac's life during his time at Columbia University, where he thought of himself as being "far from the saloons and mills of home."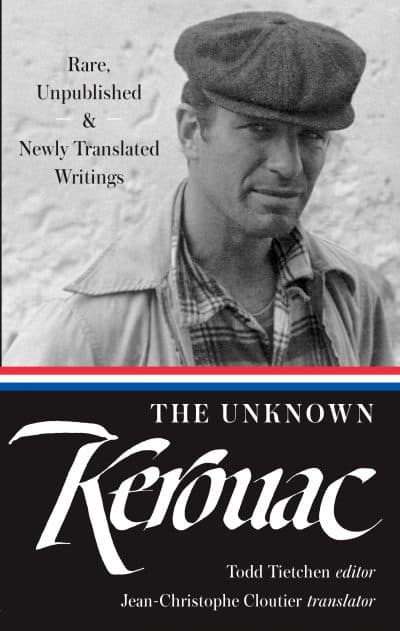 Not listed as a novel, but just as long as these other pieces is "I Wish I Were You," Kerouac's solo version of his 1945 collaboration with William S. Burroughs, that was finally released in 2008 under the title, "And the Hippos Were Boiled in Their Tanks." In that book, the two Beat giants alternated chapters as they told the story of how their friend Lucien Carr murdered a man who had been stalking him. Burroughs and Kerouac were arrested as accessories after the fact.
Composed before the Beat style took hold, "Hippos" is intended to be a potboiler in the style of Dashiell Hammett and Raymond Chandler, admittedly one that isn't married to the idea of a page-turning plot. Kerouac's own version, included in the new collection, contains noir-ish lines like: "Life is the most monstrous thing possible. The natural condition of the universe is darkness and no-life… It is a space dotted with things to which life is some sort of unheard of perversion." Both Kerouac's version and the one he co-wrote with Burroughs provide a look at the demimonde that was taking shape years before "On the Road" and "Naked Lunch" made these writers household names.
The three novels and "I Wish I Were You" provide additional details about Kerouac's early life, which some readers will find interesting. There is some overlap with biographical information included in previously published novels, such as "Dr. Sax," "Visions of Gerard" and "Vanity of Duluoz." The latter, the last book published during Kerouac's lifetime, offered up a sour look back. Readers who came away from that book disenchanted will be glad for the more optimistic outlook found in "Old Bull" and elsewhere in "Unknown Kerouac."
Of the other material in the new collection, a standout is Kerouac's journal from 1951, written when he was a patient in a Bronx VA hospital. It captures the period after "On the Road" was rejected by a New York publisher, and despite this finds Kerouac doubling down on his decision to be a writer, but with the important alteration, "I SHALL BE MYSELF."
Rounding out the collection are essays on Sinatra and bebop, as well as a piece Kerouac wrote circa 1968, the year before his death at age 47, as a sad, washed-up writer living out his days in Florida with his mother. He looks back to 1957 and recalls how he was digging through the trash looking for newspaper reviews of "On the Road," before fame descended and he could afford to buy his own paper, reporters began asking him stupid questions, and he "became drunk for almost 3 months." As for the interview conducted by Holmes, it showcases easily forgotten facts concerning the hard work Kerouac put into rewriting his best books (Truman Capote was wrong: It wasn't just "typing"), and demonstrates how steeped he was in the greats of world and American literature.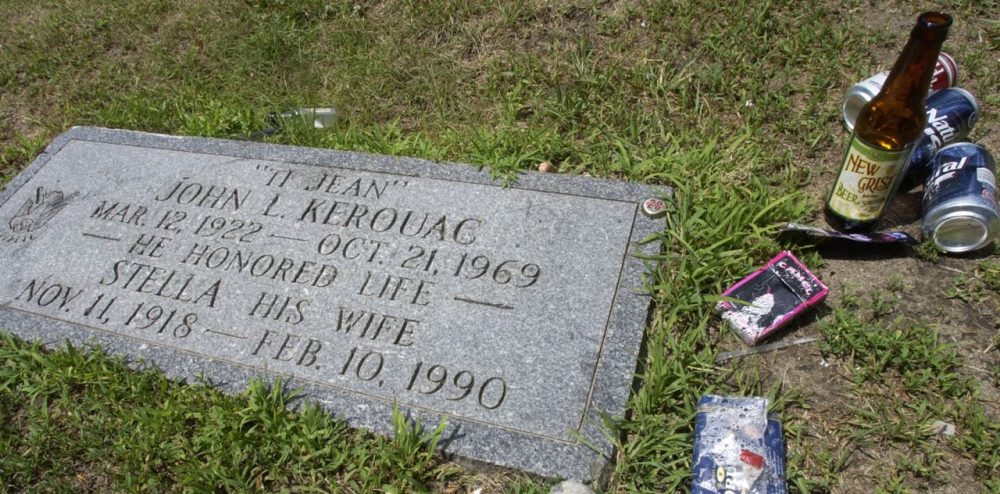 There is much of value in "Unknown Kerouac" for the compulsive completist, scholars and those who can't get enough of the author's work and personal story. There's some chaff mixed in with the wheat, of course, but that's the price one pays for dipping into archived material. That being said, when you crack open this new volume and Kerouac's prose sings like a Bird solo, you'll be glad to have just this little bit more.