Nate Parker's 'The Birth Of A Nation' Delivers A Heroic Nat Turner
After years of obscurity, his name is now both famous and infamous. His life is being picked to the bone, every word dissected and scrutinized. All who hear about him have an opinion. Stubborn facts have been tossed aside for conjecture and indignation. What actually happened on that night, and its vexing conclusion, will long be a subject of debate.
This is Nat Turner: slave, man of God, patriot and martyr. Yet it could just as well be Nate Parker, the actor and filmmaker who delivers the heroic Turner to the screen in the incendiary drama, "The Birth of a Nation."
As everyone now knows, when Parker was a Penn State student he and his friend Jean Celestin were charged with raping a woman in 1999. Parker was acquitted; Celestin was convicted, but it was later overturned. In 2012, the young woman committed suicide. When Parker began promoting his film, which garnered tears, standing ovations and awards at the Sundance Film Festival, his backstory exploded into a rancorous public discourse about rape culture, accountability and consent. The conversation sparked was not one Parker, who maintains he was falsely accused, wanted to have.
To be sure, "The Birth of a Nation" is a stirring film about — and the events leading up to — Turner's bloody 1831 slave insurrection that left 60 white men, women and children dead. Parker, with a story he conceived with Celestin, seeks to excavate historical truths about Turner. For centuries, he has been portrayed as a violent madman or incompetent. This was never more egregious than in William Styron's novel "The Confessions of Nat Turner," which presented Turner as a man primarily driven by his obsession with an angelic white woman. Parker has taken up the task of acquitting Turner.
In "The Birth of a Nation," which intentionally cribs its name from D.W. Griffith's 1915 racist epic, there are no angelic white people. Any moment of seeming benevolence is more about protecting "property" than defending a black person's dignity. Here, there are only two types of white people: bad and worse. Regardless of demeanor, all are complicit in the systemic subjugation and extermination of black people.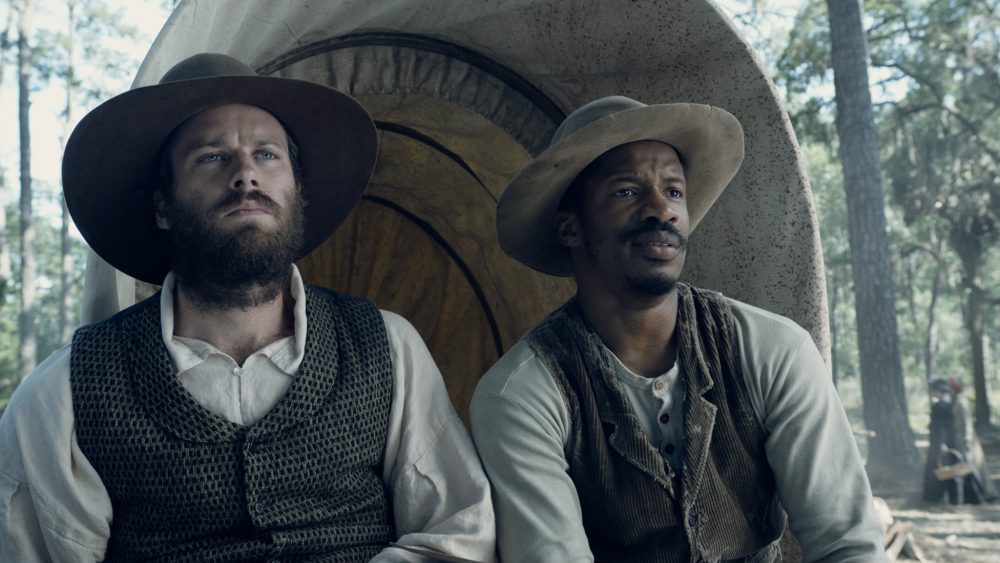 The film opens with a quote from slave owner and third President of the United States Thomas Jefferson, "I tremble for my country when I reflect that God is just; that his justice cannot sleep forever." As a child, Turner is told he is a leader born with a purpose. Like every slave, Nat knows that a life under the lash is no life at all; in time, he believes, guided by God, he will soon awaken his own version of justice.
Often, Parker draws a through line from the antebellum South to our own troubled times. When Nat's father is stopped at night by a group of white men, led by Jackie Earle Haley at his most savage, it evokes present-day images of unarmed black people pulled over and brutalized by the police for no reason. Parker wants to show these injustices are not dusty relics. His view of history is never static.
Not only did black lives not matter during slavery, they weren't even considered whole lives — the Three-Fifths Compromise, which declared decades earlier that each slave was three-fifths of a person, took care of that. Young Nat might run and romp with Samuel, the plantation owner's son, but mutual affection or interests do not bind them. Samuel (played as an adult by a sullen Armie Hammer) will eventually "own" Nat, his mother (Aunjanue Ellis), his grandmother (Esther Scott) and later, Cherry (Aja Naomi King) — the woman he will marry.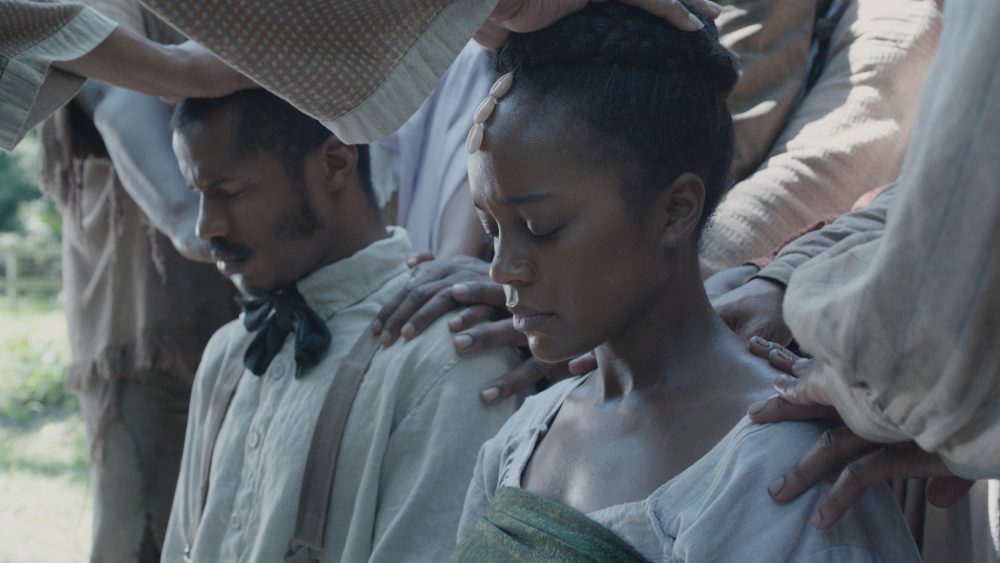 Because Nat can read and preach, Samuel hires him out to other plantations to spread the Good Book in hopes of calming men and women increasingly restless for freedom. "You listen to him," a slave owner says, "and you might just make it into heaven." Anything anywhere would be better than the tortured lives forced upon them on Earth.
Without question, the film is violent — by rights, any exploration of this nation's original sin must be — but it is never gratuitous. Viewers will have their own opinions about Parker's choice to show only the aftermath of two rapes, but not the acts themselves. Leaving what happens to the imagination is far more harrowing, although he doesn't hesitate to show nonsexual violence.
What cuts to the quick is the grinding normalcy of it all. Parker does not portray slavery as extraordinary or as a spectacle — and that makes its inherent disorder penetrate deeper. By 1831, slavery wasn't just embedded in American society, it was American society. Parker pushes the idea that its vile remnants still stain American society. When Nat's wife exclaims, "They're killing people for no reason except being black," it's a statement echoing every American era, and Parker indicts his nation for all the ways it perpetuates this atrocity.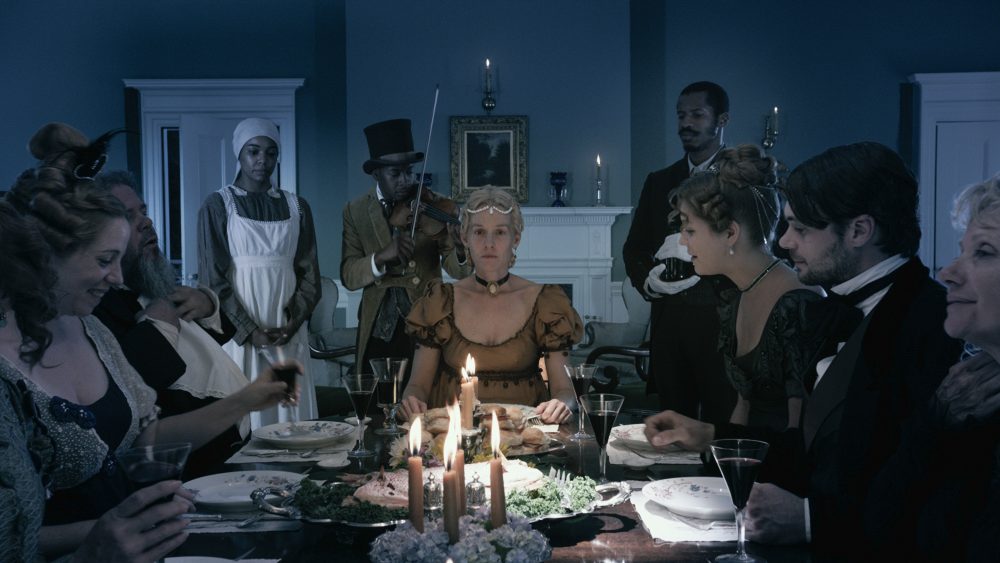 Certainly, "The Birth of a Nation" is not without flaws. No other character is as developed as Turner, and even he can seem more like a symbol than a man. Parker also gets carried away with portraying his protagonist as a Christ-like figure, right down to his solemn march through an angry mob, reminiscent of Jesus's walk to Calvary.
To some extent, Parker uses Turner as a device to provoke painful conversations we often seem ill-equipped to confront. That's admirable except, so far, Parker's own story — and the difficult questions it conjures — has overshadowed Turner's. How one feels about this film — and whether people decide to see it — may unfairly depend, in part, on how they feel about the filmmaker himself.