'Rapunzel Syndrome,' Compulsion To Eat Hair, Is Rare But Similar Disorders Are Not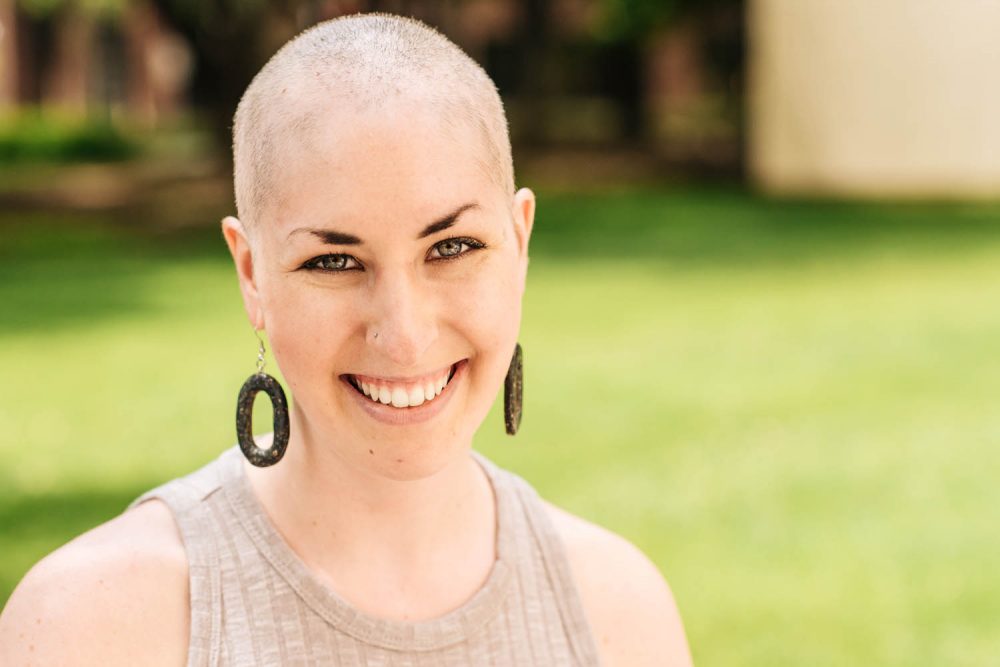 This article is more than 6 years old.
The 38-year-old woman was vomiting, constipated, her abdomen enlarged by accumulated fluids and gas. When doctors operated, they removed a hairball nearly the size of a tennis ball from her stomach and a smaller one from her intestines.
The medical journal BMJ Case Reports shared the patient's story this month as an example of "Rapunzel syndrome," a condition caused by the compulsive eating of one's own hair. (The patient was given psychiatric and nutritional help, and discharged home after six days.)
Named after the long-haired fairy tale character, Rapunzel syndrome is extraordinarily rare, but the category it belongs to is not. Trichophagia, the eating of hair, is a subset of trichotillomania, which is the compulsive pulling out of one's own hair. And trichotillomania, in turn, belongs to a broader group of disorders, called body-focused repetitive behaviors, or BFRBs, that include skin-picking and are estimated to affect 1 to 3 percent of the population.
I have been pulling out my hair since I was 8 years old. I began by plucking my eyebrows, and now exclusively pull out my head hair. My urges to pull are uncontrollable, and I have little awareness of my behavior. Often, I feel that I am in a trance. Since I was a child, pulling out my hair has felt soothing, a response to moments when I felt overstimulated (often from stress), and under-stimulated (boredom). Today, I am almost completely bald and wear a wig. At times, I spend up to five hours a day plucking my hair, often to the point that my fingers blister.
Cognitive behavioral therapy is currently the gold-standard for treating disorders like mine, but near-term prospects for a cure are bleak: 80 to 90 percent of hair pullers never recover from their disorder. Most live with feelings of intense shame and isolation, along with depression and anxiety. Some self-mutilate; others consider suicide.
In the longer-term, though, new developments provide hope: scientific advances that potentially open the way for a "precision medicine" approach to trichotillomania, and the benefits from a growing movement of people with the disorder going public.
I now cope with my hair pulling by embracing it. I no longer wear a wig in front of friends, family, and my partner. I attend national conferences hosted by the TLC [Trichotillomania Learning Center] Foundation for Body-Focused Repetitive Behaviors, where I meet top experts along with hundreds of people who share my experiences.
The most damaging part of hair pulling is not the behavior; rather, it is the shame and isolation that sufferers feel because they believe that they are alone. Seventy percent of hair pullers have never sought out treatment, largely because they do not know about the large community of support available to them. With the lack of treatment options and knowledgeable clinicians, finding others who make us feel less alone could be the best path to healing.
And hair pullers are far from alone. Last week, the foundation spearheaded an awareness campaign, and 107,000 people engaged with content on its Facebook and Twitter pages, which included information about treatment, coping strategies and resources for parents. More than 40,000 people watched live chats on The Mighty with hair pullers and skin pickers.
The week's activities elicited almost 1,700 additional stories from hair pullers, skin pickers and others with related disorders, which will be incorporated into an article and video I'm developing for The Mighty. The message is clear: Hair pullers want to share their stories, but first they need to know they aren't alone.
Raising awareness of hair pulling and related disorders could provide the fuel for scientific advancement — in particular, a major project that just got under way last year: the BFRB Precision Medicine Initiative.
The initiative aims to increase remission rates in hair pullers from the current 10-20 percent to 70 percent in the course of seven years. It brings together researchers at 20-plus institutions, including Massachusetts General Hospital and the University of Chicago, in an effort to increase understanding of the disorders and improve treatment. It will include brain imaging and genetic testing of patients, as well as animal experiments.
Animals have already yielded some intriguing clues: In 2010, scientists reported that by modifying a key gene in mice, they induced excessive grooming behaviors in the animals — in effect, the mouse equivalent of hair pulling.
The study seemed to pinpoint a genetic factor in trichotillomania — suggesting that if we can understand the genetics in such disorders, we might someday be able to use those genetic insights to treat and even cure them.
In the bigger picture, that could mean that work on body-focused repetitive behaviors could help lead the way toward applying personalized medicine to mental health.
For now, if you know someone — or are someone — with trichotillomania or another body-focused repetitive behavior, remember this: You are not alone. Roughly two out of 50 people engage in hair pulling and related behaviors, and you can bet 50 out of 50 people have felt the sadness, anxiety and helplessness that accompany them.