You Have Until Oct. 19 To Register In Mass. To Cast A November Vote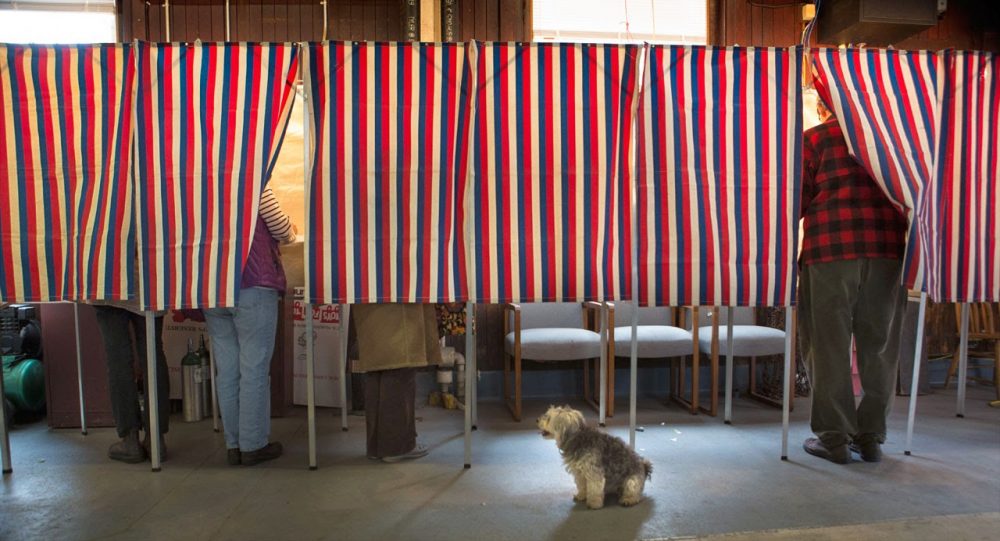 This article is more than 6 years old.
If you want to cast a ballot for the presidential race in Massachusetts, or for the closely watched statewide ballot questions, you have one week to register.
The last day to register to vote for the Nov. 8 election is Wednesday, Oct. 19.
You can use this page at the secretary of state's website to check your registration status, and you can use this online system to apply to register to vote, to change your name or address, or to enroll in a particular political party. If you mail in your registration, it has to be postmarked by Oct. 19.
There are no U.S. Senate, governor's or attorney general's contests on the ballot this November, for instance, and many congressional and state legislative races are uncontested, but the presidential election and binding statewide ballot questions are drawing considerable voter interest. (See all of our coverage of the four ballot questions here, and read the secretary of state's pamphlet on the questions here.)
Polls are open from 7 a.m. to 8 p.m. on Election Day, Nov. 8.
Early Voting
Early voting comes to Massachusetts for the first time for this fall's election.
The early voting period stretches from Monday, Oct. 24, to Friday, Nov. 4. During this period, you can cast your ballot at special sessions designated by your local officials, or you can early-vote by mail.
By law, each Massachusetts municipality is required to have at least one location available during business hours for early voting, with extended hours if local officials want. The secretary of state's website has a handy page that lists early voting times and locations for all cities and towns.