How 3 New Plays (And A Film Festival) Are Flipping The Script On Asian-American Narratives
Resume
A diverse Asian diaspora has been established within many Boston neighborhoods for generations — from the Chinese population in Quincy, to the Indian and Korean population in Cambridge, the Vietnamese community in Worcester and the Cambodian community in Lowell. Yet for all their rich integration into the blueprint of Boston's identity, many Asian-American playwrights and filmmakers find that their narratives on stage and screen are wildly misrepresented. This fall, three onstage productions, combined with the annual Boston Asian American Film Festival (BAAF), are setting out to change that.
"I think what is a special bind for Asian-American writers is the burden of expectation to write plays that are about the Asian-American experience; yet, I think we're also faced with preconceptions about that that should look like, or be," says Michael Lew, the playwright behind "Tiger Style!" showing through Nov. 13 at the Huntington Theatre Company's Calderwood Pavilion second stage. "Part of why 'Tiger Style!' has been such a long time coming is that for almost a decade I avoided writing plays that were Asian-American in theme."
He shares that early in his career he was often given the advice to write about tradition, about family, from an immigrant perspective — but to Lew, a third-generation Chinese American, that perspective had little to do with his actual lived experience. "Especially with larger theaters, plays that conform to preexisting notions of what Asian-Americans are like tend to do better," he continues. "You're put into this narrative box before you've been really able to define it."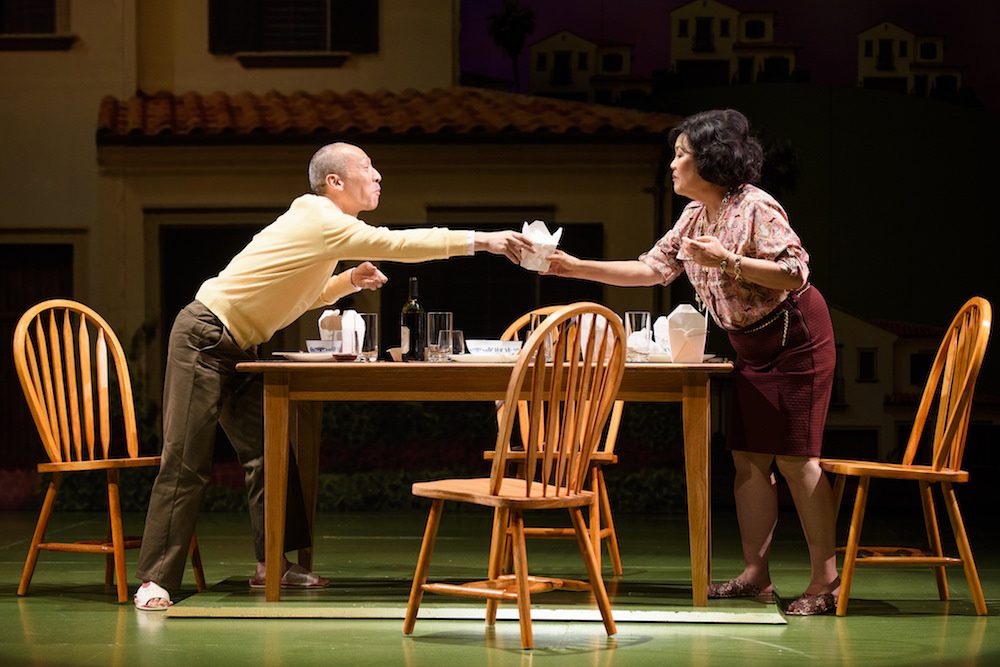 Lew's concerns are echoed by other playwrights. Livian Yeh, a third-year MFA student at Boston University, arrived in Boston by way of Taiwan. Her new play "Memorial," playing at the Boston Playwrights' Theatre through Oct. 23, centers on architect Maya Lin — who rose to fame at 21 when she designed the controversial Vietnam Veterans Memorial in Washington, D.C. While Yeh identifies herself as an Asian playwright (as opposed to Asian-American), she's experienced her own challenges coming across to her American professors and audiences as "too foreign."
"I really don't think of 'Memorial' as a race play. I think it's a play about a young artist coming into being. But the fact that a lot of people assume that 'Memorial' is a race play, and that Maya Lin herself was trying to make her art but was hearing all these racial commentaries, it seems like, in America, people of color cannot exist without their race," she says. "If you are an artist of color, you're just your race a lot of the time. And this is something I'm still trying to grapple with, like, what am I when I'm not writing about Asian people?"
As an international student, her experience of theater-making in Boston bleeds over into her life outside of school. To her, the issue is multifaceted.
"There seems to be this idea that the 'foreigners' and people of color are their own thing, and the 'real' Boston locals are in their own world," Yeh says. "The Boston art scene is a mere reflection of this 'us-and-them' mentality. Perhaps a good way to eliminate the lack of diversity onstage is to also embrace diversity off-stage, in real life."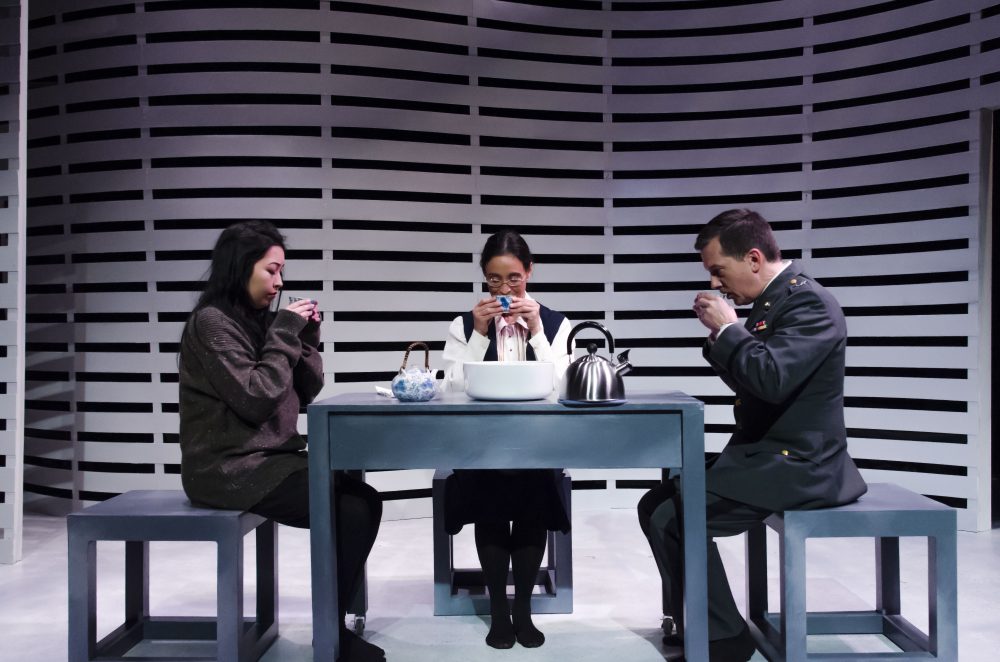 For actors, the struggle remains just as pronounced. For Michael Tow, the lead in the Kenneth Lin's "Warrior Class" at the Lyric Stage Company of Boston, diversity of roles for Asian-Americans has certainly increased in the past 10 years. However, he still finds himself locked into stereotypes despite his varied experience both onstage and in film. "In most of the roles I go for, I've had to play a 'foreigner,' " Tow explains. "I played a Japanese business guy in 'Unfinished Business' with Vince Vaughn and Dave Franco. They didn't really care that I spoke Chinese in it. They didn't really care that I spoke two dialects in it. That's how Hollywood sees me. I'm a fifth-generation American, and yet in most of the roles I go out for, I have to play someone who speaks a foreign language."
In Lin's "Warrior Class" (Lin is a writer on Netflix's "House of Cards"), Tow has embraced a rare opportunity to step out of imposed minority stereotypes. "This is a serious character, who has a rich and full interior life," says Dawn M. Simmons, director of "Warrior Class." "I think it absolutely is a chance to see a Chinese-American in a very different way — with weight, and with gravitas, going through the same things everybody else does — which I think, for people who are not white, that's all we want. We want to show you that our story is as universal as your story."
Simmons commends the "tremendous steps" she's seen the Boston community take in recent years to expand the cultural palate, specifically with stories that center black experiences. Now, she wants to see that circle continue to expand.
"I think what's important is that this wave that I think started with black and brown people, like, now that wave is catching momentum, it is getting higher and more people are finding their way into that wave, so [it's important] that when it crests we're all there — that all people are present and accounted for."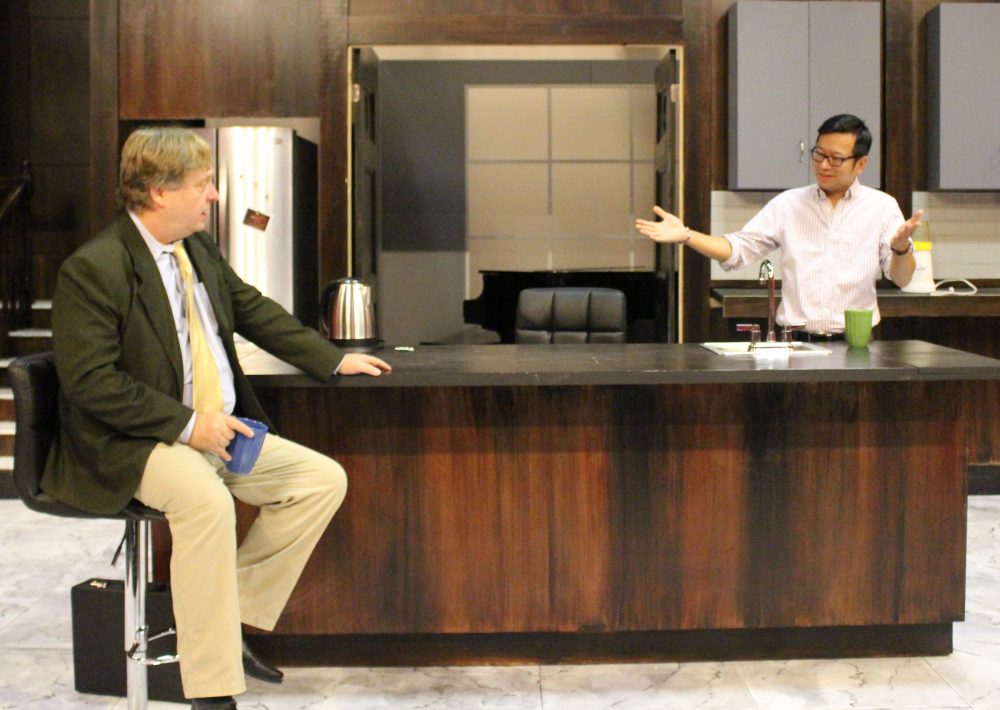 This same idea is at the forefront of many Asian-American artistic visionaries within the Boston community. Namely, it's been the annual goal of the BAAF, which, according to one of its founders and chief organizers, Susan Chinsen, seeks to present authentic perspectives on the Asian-American experience outside of the lens of the largely white-dominated mainstream media. Chinsen hopes, above all, to bring the Boston community access to a rich diversity of content that she knows the community craves.
"I think it's been [a] treasure, in a sense, because every year when we've had the festival, there's this sort of wealth of feedback that I get from audience members who are so appreciative that it exists, and there's a space where they can come and get access to a breath of fresh air that you don't get throughout the year in regular access to media," Chinsen says. "We have a whole different set of stereotypes that we have to deal with, living in America, and being the perpetual foreigner, to the model minority, and many aspects within that."
While this progress is something to be celebrated, it doesn't come without inherent concerns. For many of these artists, the wealth of Asian-American performances taking place this month is both an achievement and a curse — namely because it is taking place now, this month, and only now. The key to change, many feel, is having this level of diversity exist year-round.
"The [Asian-American] community is a very strong community. A lot of people are backing these kinds of plays, and want to see them," Tow says. "But all of a sudden they now have to be split into three different shows, all at the same time — it's going to be tough. Do we really think that a person can go to three different plays in the span of three weeks? At the end, I hope it doesn't end up with, 'Hey, we tried it, but it was a failure.'"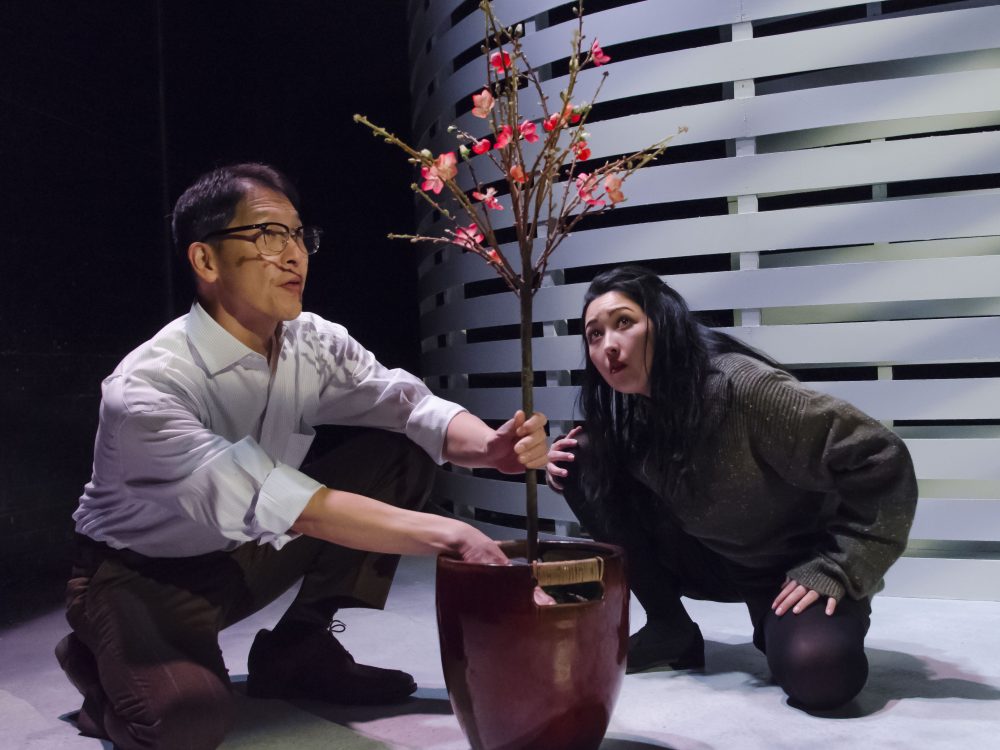 For Lew, the key to change starts within institutions themselves. "At its root, all theater is about seeing yourself onstage. But we as audience members, and as critics, and as people who choose the art, have to broaden our sense of self to fit people who don't look like us, or fit our direct life experience," he says. "[We need] to be able to see the humanity in people that are different from us."
For now, what's imperative is that these works of creative energy are seen — not just physically, though a robust audience turnout is of course a desired result, but seen in terms of being accepted and understood. For American audiences, Boston audiences, to recognize the universal humanity in every story, even those that may not reflect the specificity of one's own narrative. It's vital to the continued growth of Boston's cultural community that all stories are celebrated, and given space onstage and onscreen to shine. And that begins with the realization that just as theater should expand the boundaries of what is physically and emotionally possible, so too should it allow those from different racial backgrounds to transcend the limits of other people's expectations.
This segment aired on October 23, 2016.