2 Workers Dead After Water Main Break Floods Trench In Boston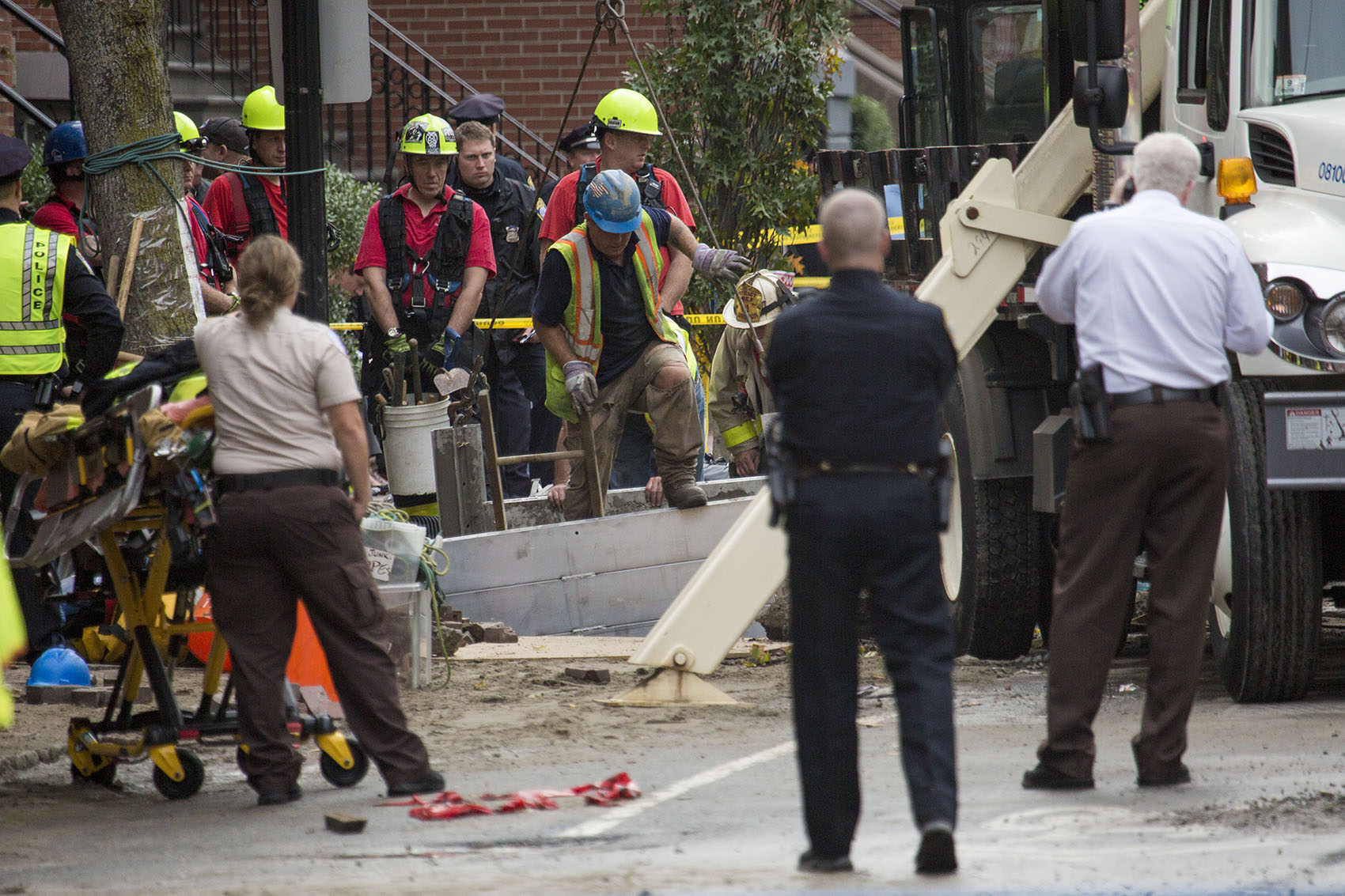 This article is more than 6 years old.
Two construction workers are dead after a water main break in the South End flooded a trench in which they were working Friday, officials said.
Several workers, who were from a private construction crew, were in a 12-foot trench when it began to fill with water around 10 Dartmouth St., near the corner of Tremont Street in the South End.

A response team spent hours vacuuming water and clearing the trench Friday afternoon. On Twitter, the Boston Fire Department described the operation as "very difficult" as the team worked in a trench box on their knees removing dirt by hand to recover the bodies. The first body was recovered around 6:30 p.m. and the second shortly after 8 p.m.
Both Boston Mayor Marty Walsh and Police Commissioner Evans were on the scene Friday afternoon.
"It looks like somehow a pipe must have broken and unfortunately, they were not able to get themselves out of the hole," Evans said, adding that officials are still investigating what happened.
Boston Police, the Occupational Safety and Health Administration and the Suffolk County District Attorney's Office will be investigating the cause of the deadly incident, according to the fire department.
Walsh expressed his concern for the two workers killed.
"My thoughts and prayers are with these two people's families and everyone's family," Walsh said to reporters on site. "Construction is a dangerous job. We're working really hard right now to get these people out."
The names of the two workers have not been made public.



With reporting by WBUR's Delores Handy and The Associated Press 
This article was originally published on October 21, 2016.