Boston Welcomes The 52nd Annual Head Of The Charles Regatta
The 52nd annual Head of the Charles takes over Boston's river this weekend. About 11,000 rowers are expected to participate — including more than 50 athletes who competed in the Rio Olympics this summer.
The two-day regatta started off rainy and cold on Saturday, which made for thinner crowds than usual.
But the weather didn't dampen Lisa Gaines' enthusiasm. She was cheering boisterously for her fellow Corvallis Rowing Club team members, as their boat crossed the BU Bridge in the morning.
Gaines was preparing for her first Head of the Charles race later in the afternoon — the women's eight in the over-40 age group.
"We were the last boat in the lottery that got in so we are really excited," she said.
This is Gaines' second year in the sport. She took up rowing so that her daughters could see her compete.
"When I was younger, I competed swimming, they never saw that," she said. "I wanted them to know about a sport that they could get into at any age and be a lifelong competitor. So at 48, I got into it."
A few bridges down near Harvard, the Campbell siblings were cheering for their dad's boat as it cleared the Anderson Bridge.
The siblings — Andrew, Mary and Claire — are accomplished rowers who grew up racing at the Head of the Charles. They will all compete this year.
Andrew rowed for the U.S. national team this August in Rio, and his sisters are national champions.
For 24-year-old Andrew, rowing on the Charles is like a homecoming.
"I think most folks around here would compare head of the Charles to Christmas, because it's just a huge family reunion," he said. "People I've rowed with in high school, college, the national team are all here for this one weekend."
As for their mom, Lauren, she is learning to row, and she hopes to compete at next year's regatta.
---
Here's a few scenes from the Charles: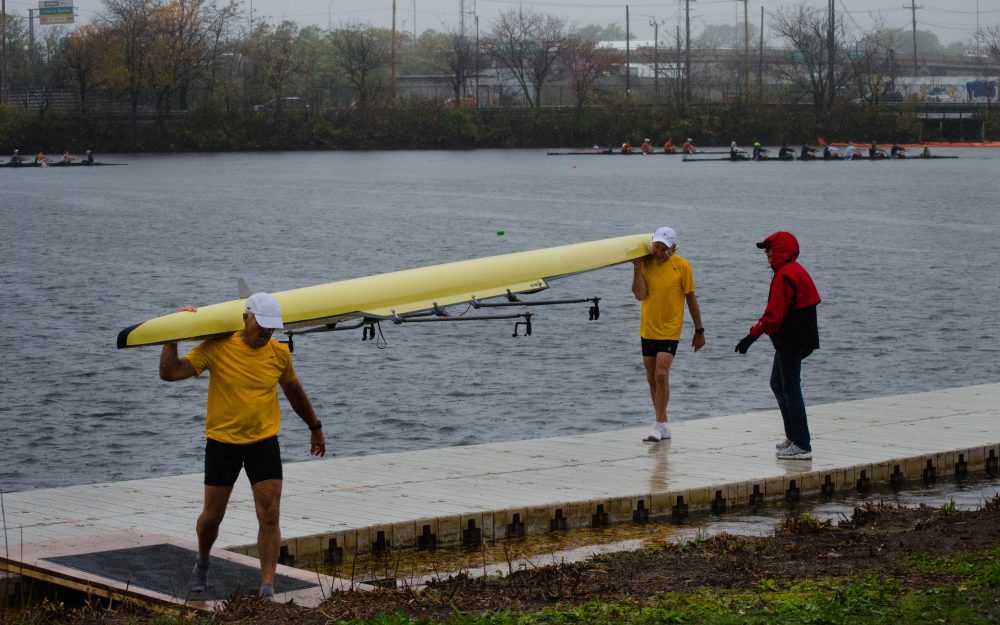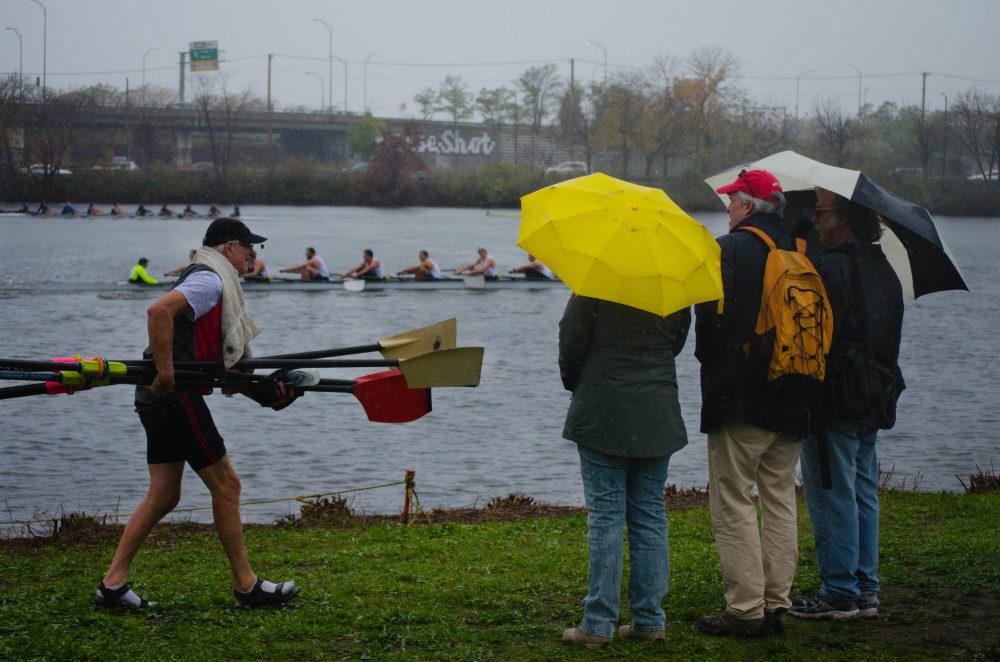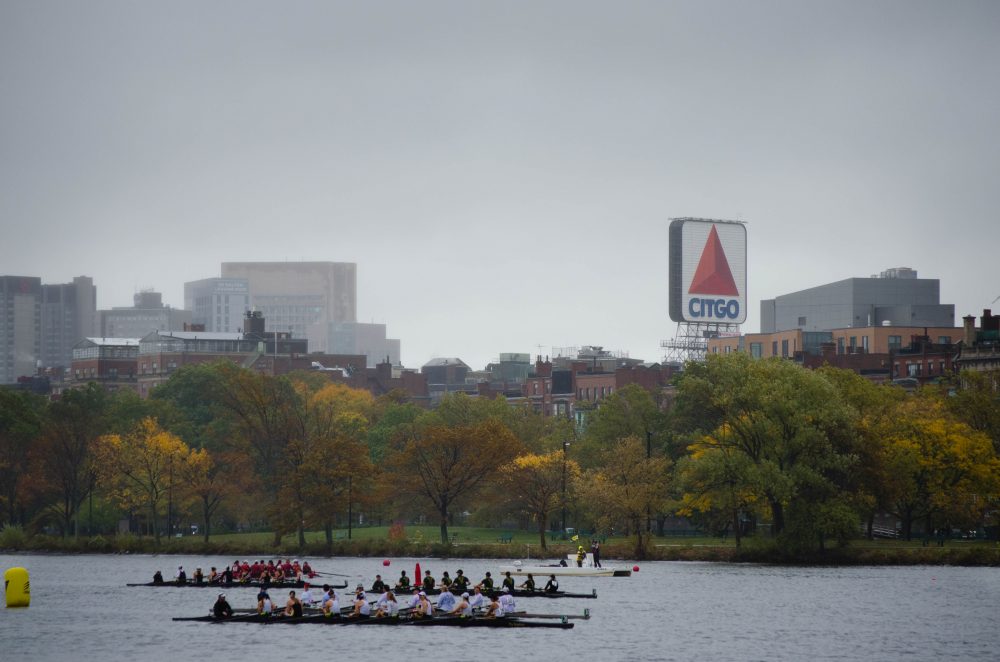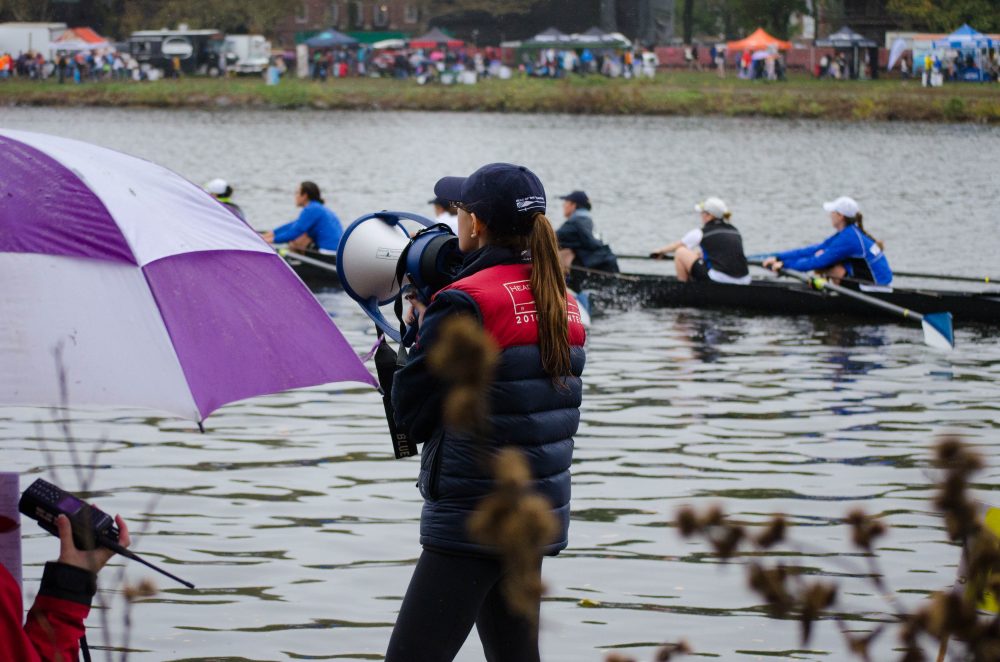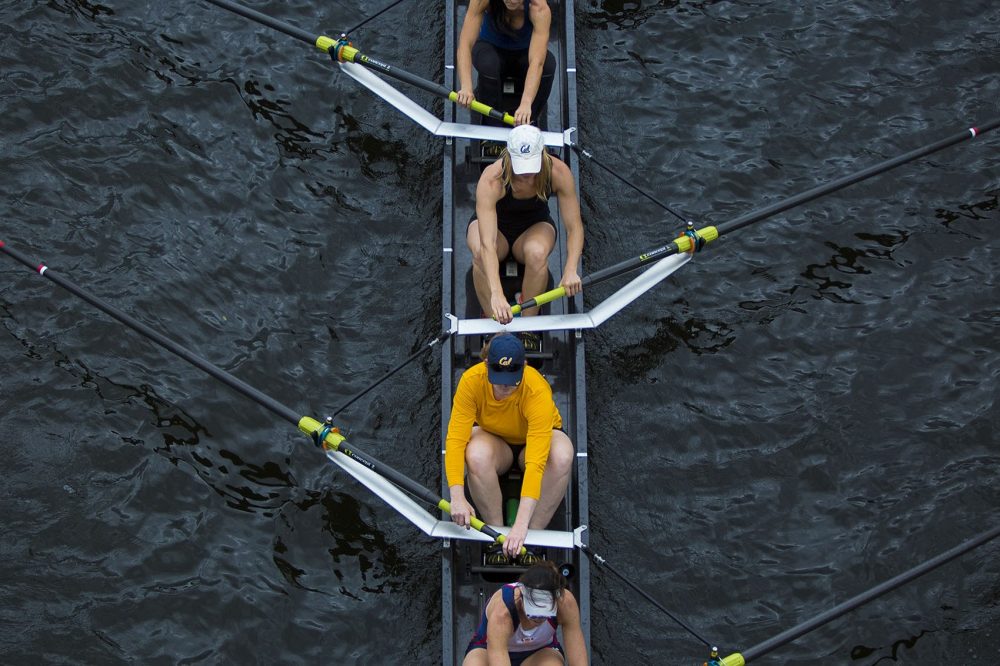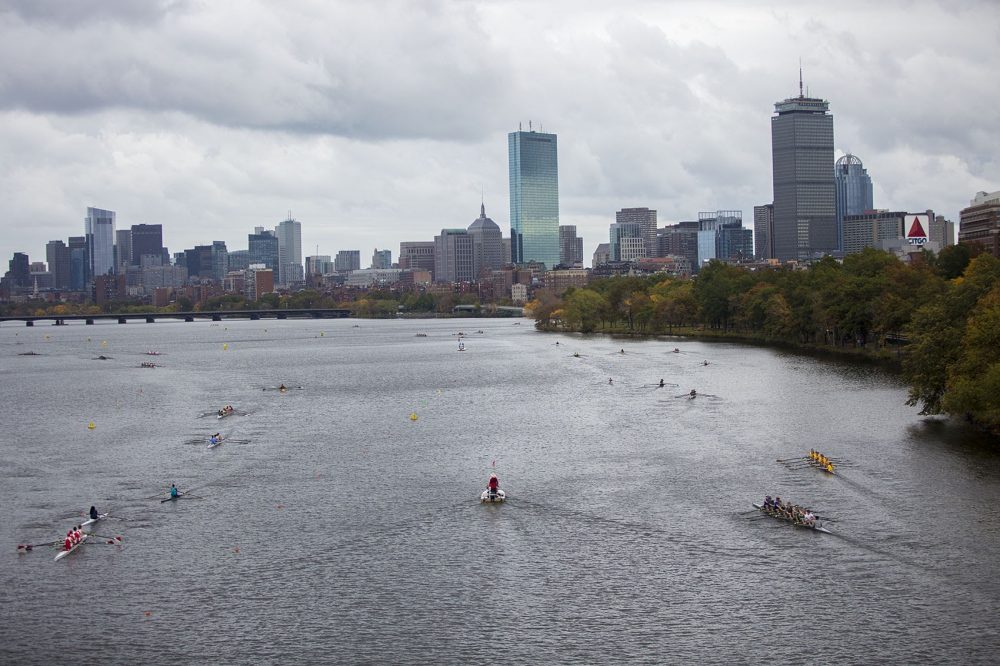 This article was originally published on October 22, 2016.