During The Trump-Clinton Election, An Exhibit Of Posters For Women's Rights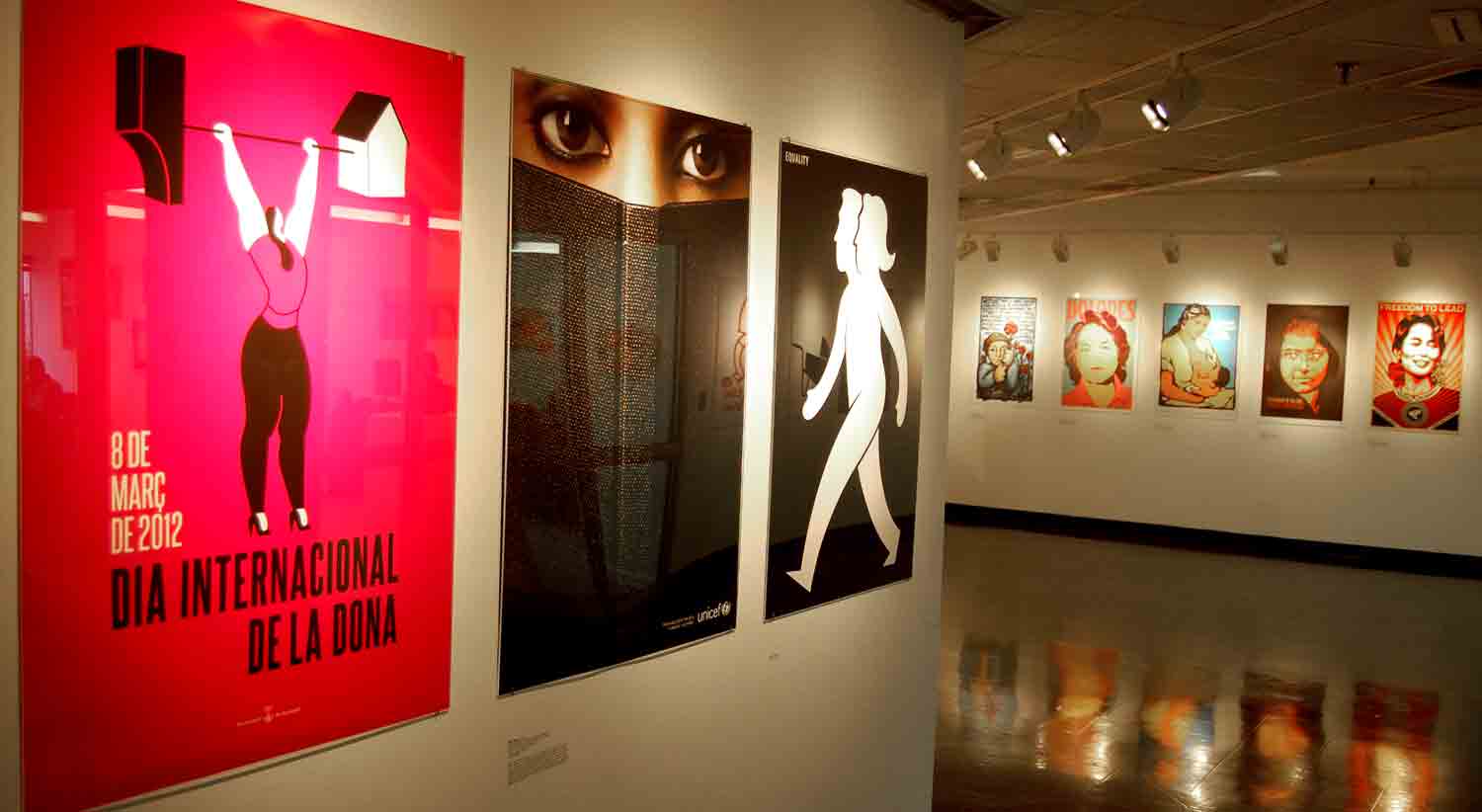 This article is more than 6 years old.
"Women's Rights Are Human Rights," the title of a poster exhibit at Massachusetts College of Art and Design, comes from a speech Democratic presidential candidate Hillary Clinton, then first lady of the United States, gave to the United Nations Fourth World Conference on Women in Beijing in September 1995.
"If there is one message that echoes forth from this conference," Clinton said, "it is that human rights are women's rights. And women's rights are human rights."
"It's a no-brainer from a woman's point of view," says exhibit curator Elizabeth Resnick, professor emerita of graphic design at MassArt. Below are a handful of the 50 international posters on view in the President's Gallery, on the 11th floor of the school's Tower Building, 621 Huntington Ave., Boston, through Oct. 29. The posters in the show "challenge gender inequality and stereotypes, advance reproductive and sexual rights, advocate protecting women and girls against brutality, and promote women's empowerment, education, and participation in society."
Many of these issues have become subjects of this year's presidential campaign between Clinton and Republican Donald Trump. But Resnick says she began the project a year and a half ago, and "I wasn't working with this political moment in mind."
Rather, she describes the exhibit reflecting the long, ongoing, international effort for equality. "I'm a woman. I know it. I live it. I know what sexual harassment is. Every woman knows a woman who was abused. We have lived this." Resnick adds, "There are very few countries around the world that treat their women as equals and don't victimize them."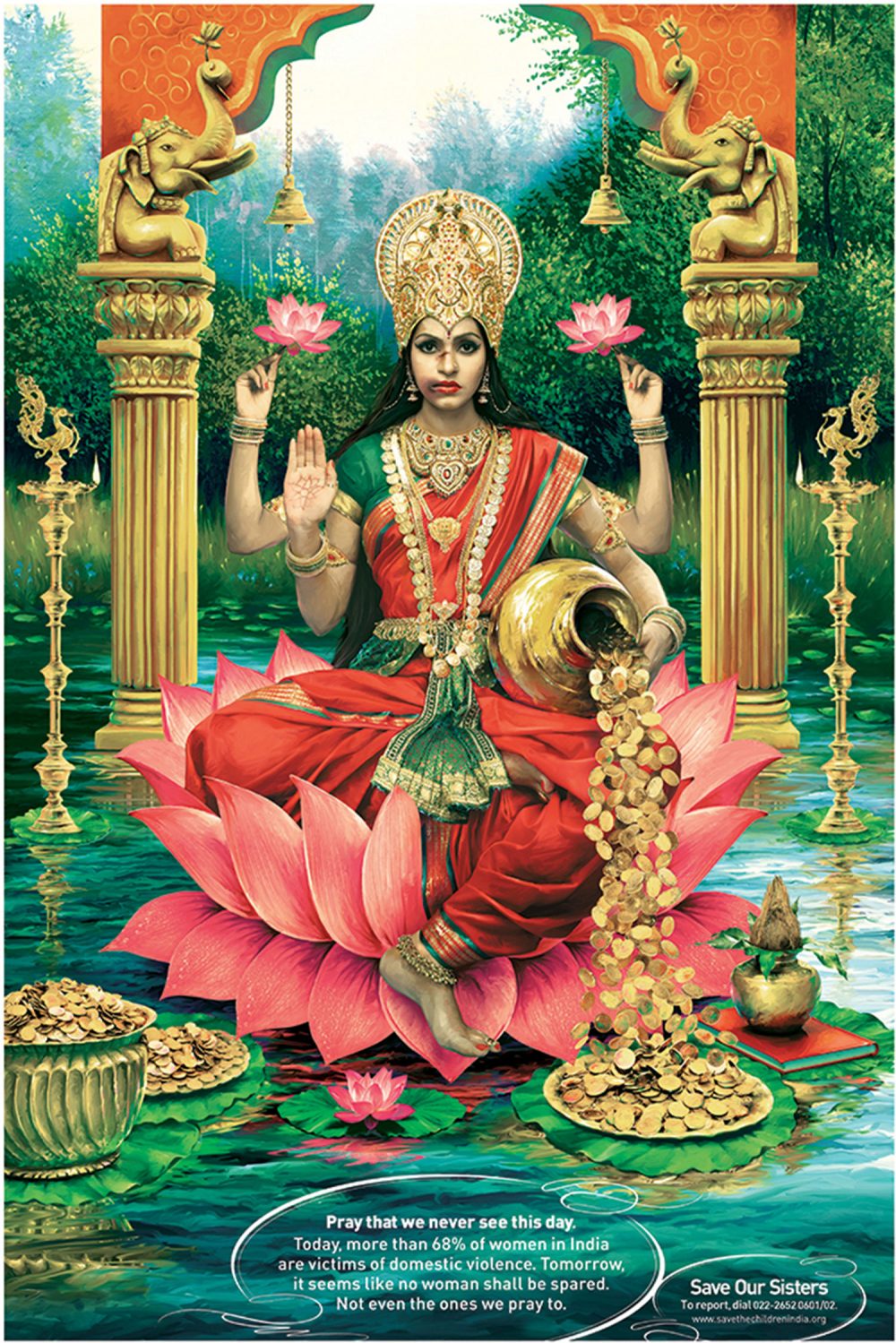 Taproot Dentsu, from "Abused Goddess Series"
The Indian advertising agency Taproot Dentsu physically recreated scenes from old paintings of Indian goddesses for a 2013 campaign against domestic violence. "They're gorgeous and the women are beautiful, but if you look very closely they're beaten up," Resnick says.
"They built that set. They made up those women. They're photographed. … These are all goddesses, these are worshiped by women," Resnick says. "So the whole point of that—and it speaks directly to men—is 'You worship these goddesses, how could you abuse your women?'"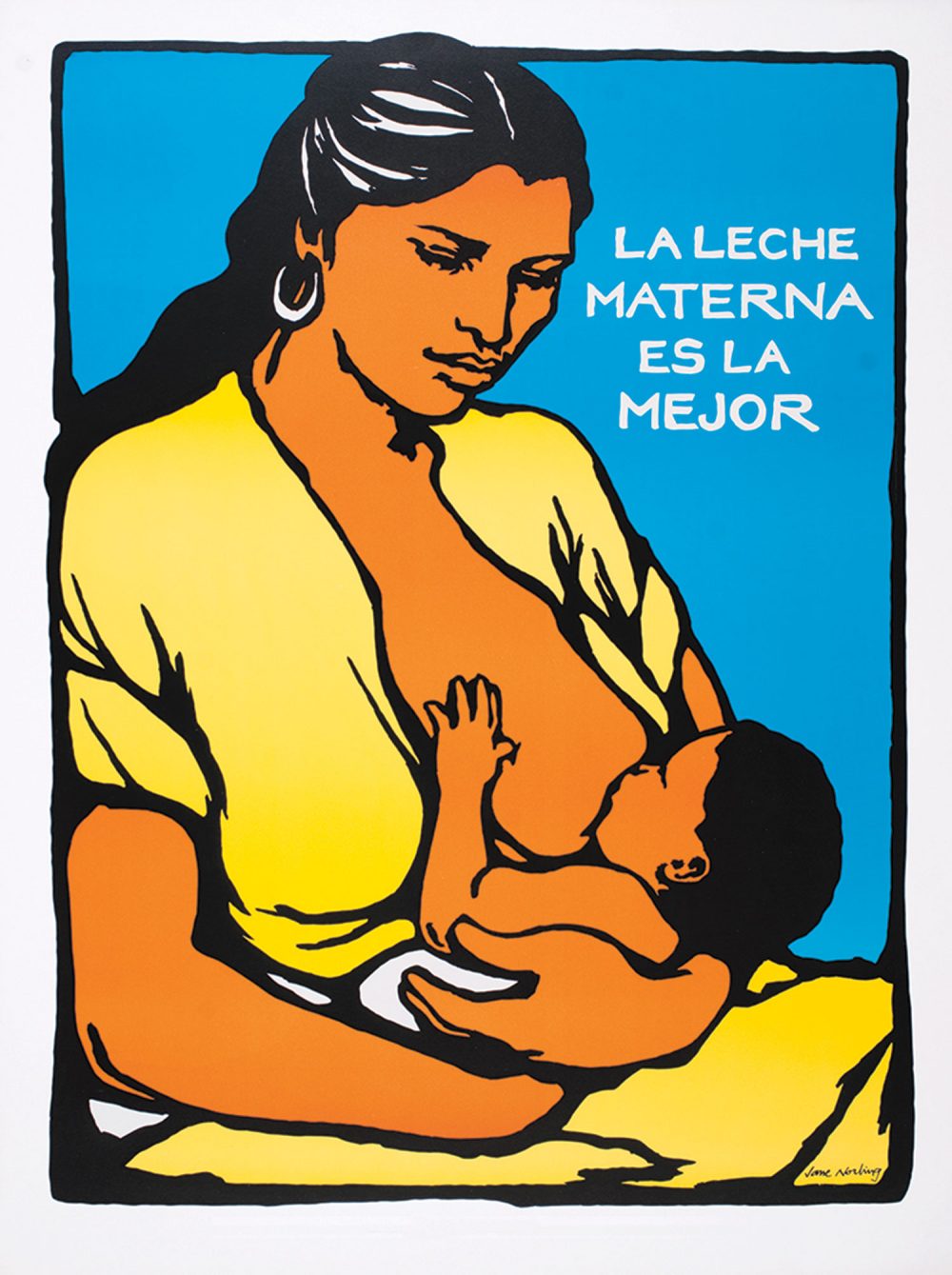 Jane Norling, "La Leche Materna es la Mejor (Breast Milk is the Best)"
The American designer created this poster for a 1986 Food & Nutrition Services campaign in Santa Cruz, California.
When Resnick was born in 1948, "in the hospital, they started the babies on formula right away. … Our society encouraged women to bottle feed," Resnick says. "I had a friend when I had children who absolutely said to me, 'You have to breastfeed.' … That was the best thing I ever did."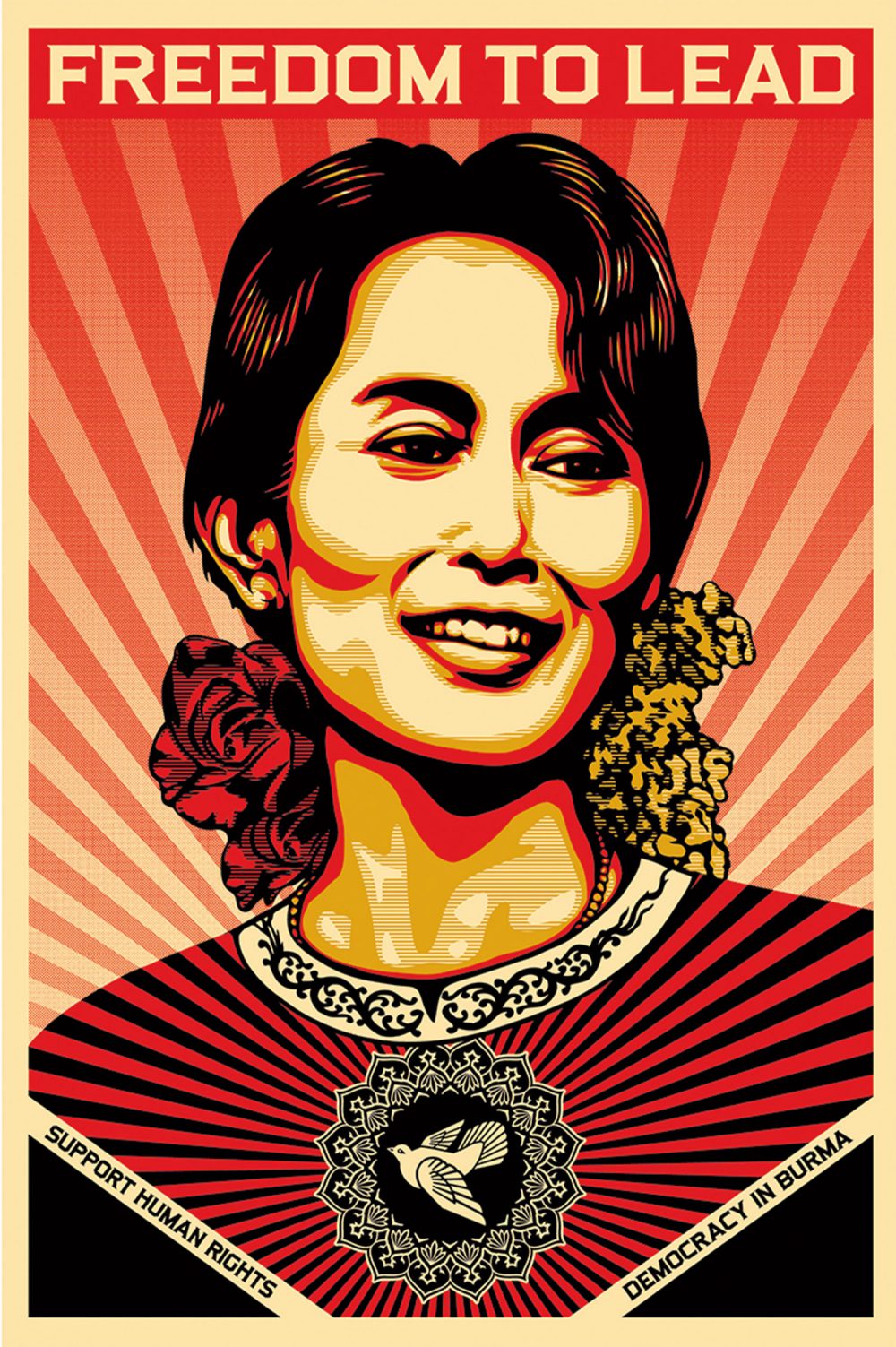 Shepard Fairey, "Freedom to Lead: Aung San Suu Kyi"
The celebrated Los Angeles street artist donated this 2010 design to The Best Friend, an organization founded by two monks to encourage awareness and activity in the struggle for peace and freedom in Myanmar. It portrays Aung San Suu Kyi, who had spent years under house arrest by the military dictatorship in Myanmar before leading her political party to a big election victory last November that should have allowed her to be the nation's president.
"She was elected president by a full mandate, but the military, who runs that government, would not agree," Resnick says. "So what they negotiated was her associate would be president and she would be in his cabinet. That was what they had to agree to get her into power."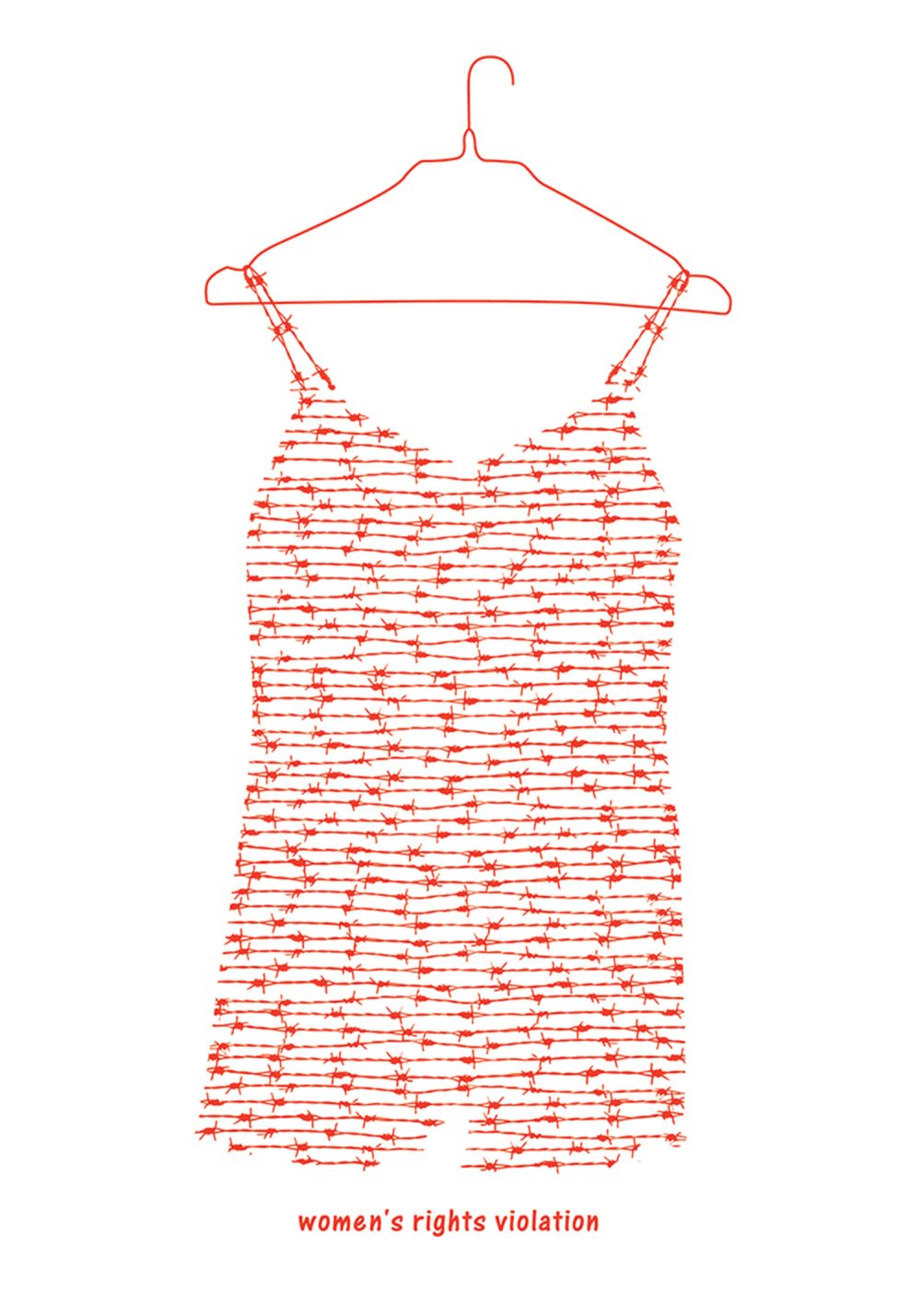 Zhang Yong "Women's Rights Violation"
The Chinese designer made this poster in 2012 for a women's rights poster design competition.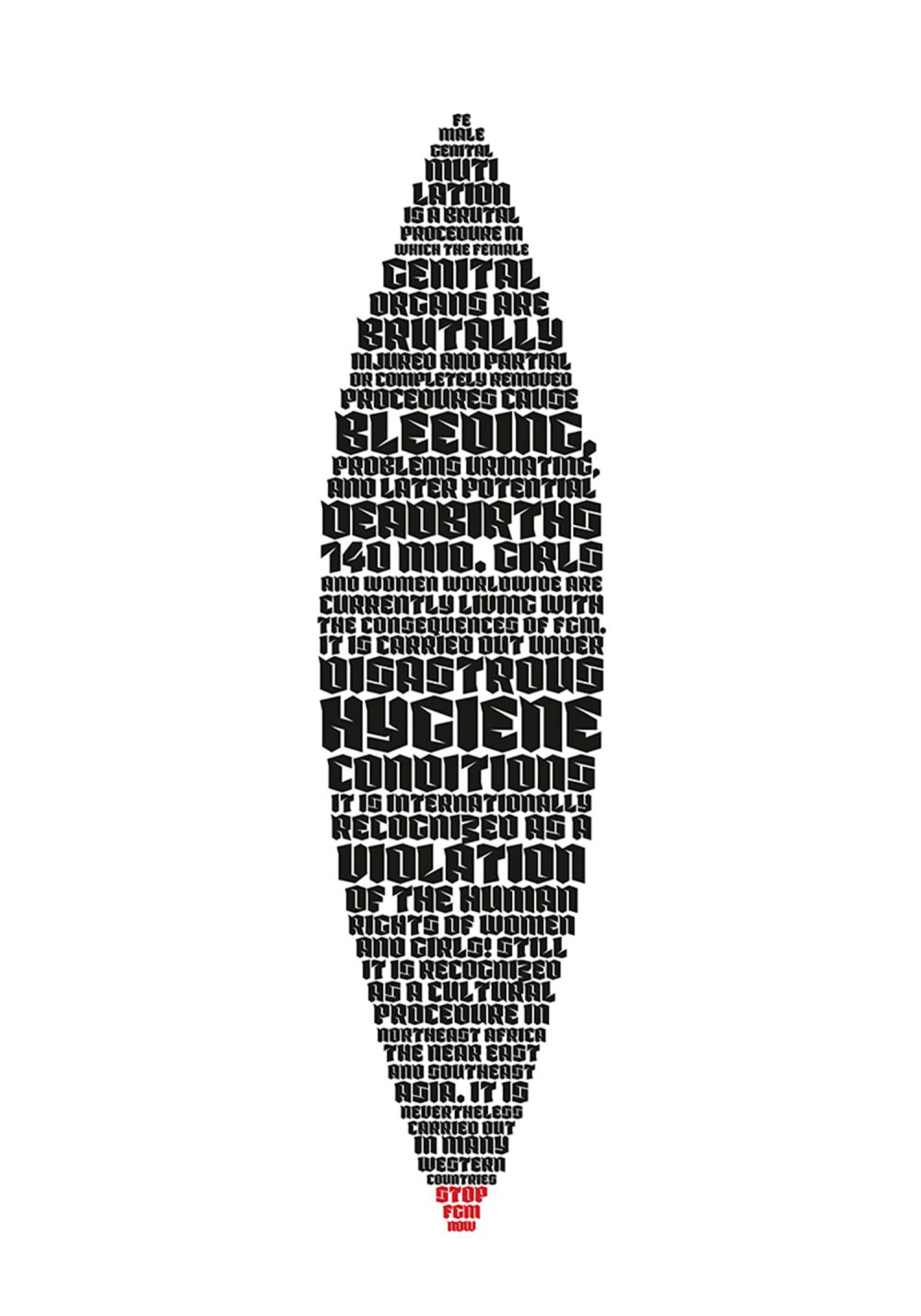 Michelle Flunger, "Stop FGM (Female Genital Mutilation)"
The German designer created this 2012 graphic to bring attention to female genital mutilation—which can involve partial or total removal of the external female genitalia. "It's another terrible thing done to women that needs to stop," Resnick says. "She does it with typography. It's a very difficult thing to do. And the very fact that she is a woman expressing her horror over this but using only typographic forms to get the message across is very effective."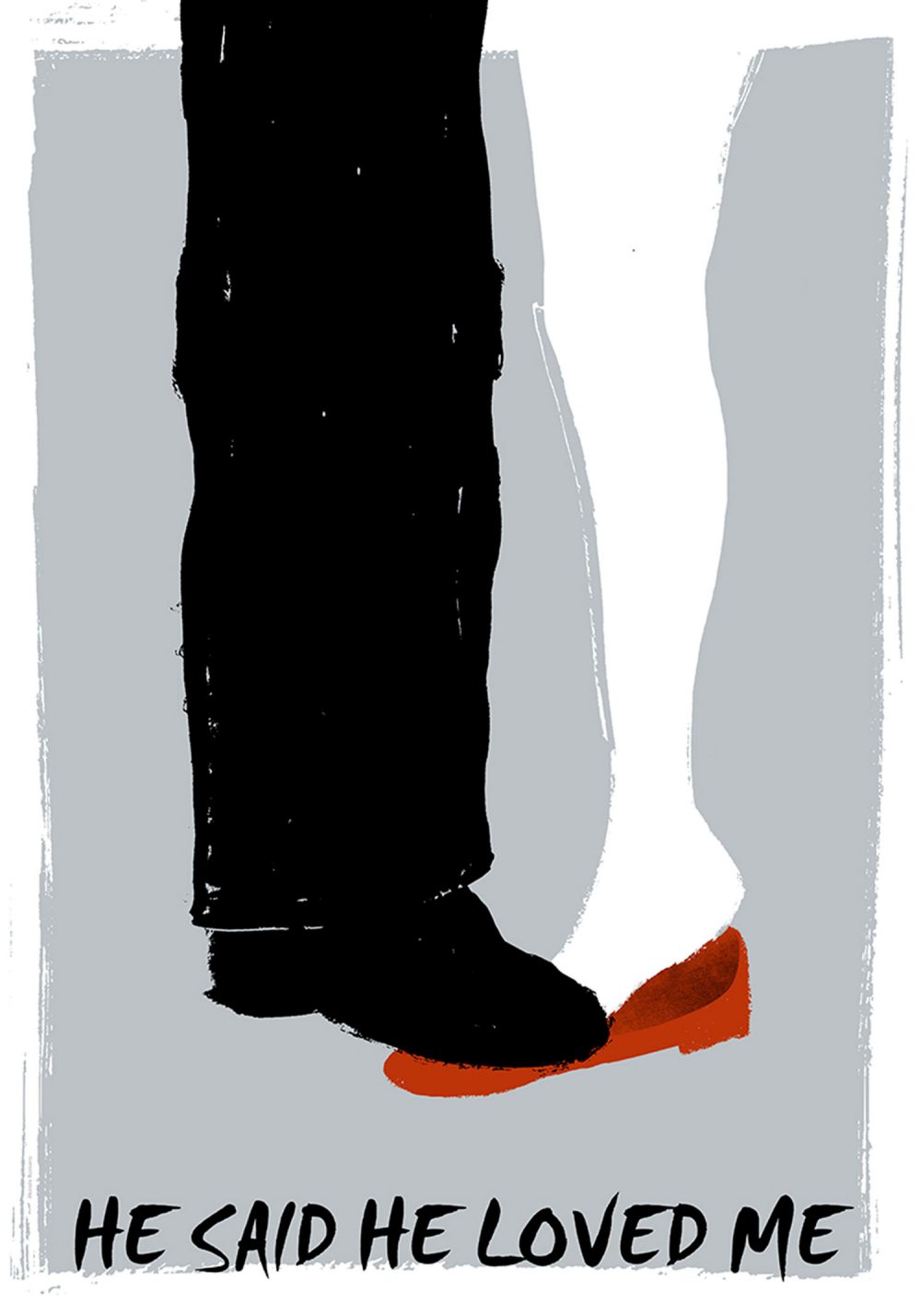 Moises Romero Vargas, "He Said He Loved Me"
"It has a very gentle touch," Resnick says of the Mexican designer's 2012 poster. "It's poetic just in the simplicity of a male is stepping on the woman's feet as a metaphor of the many ways women have been held down.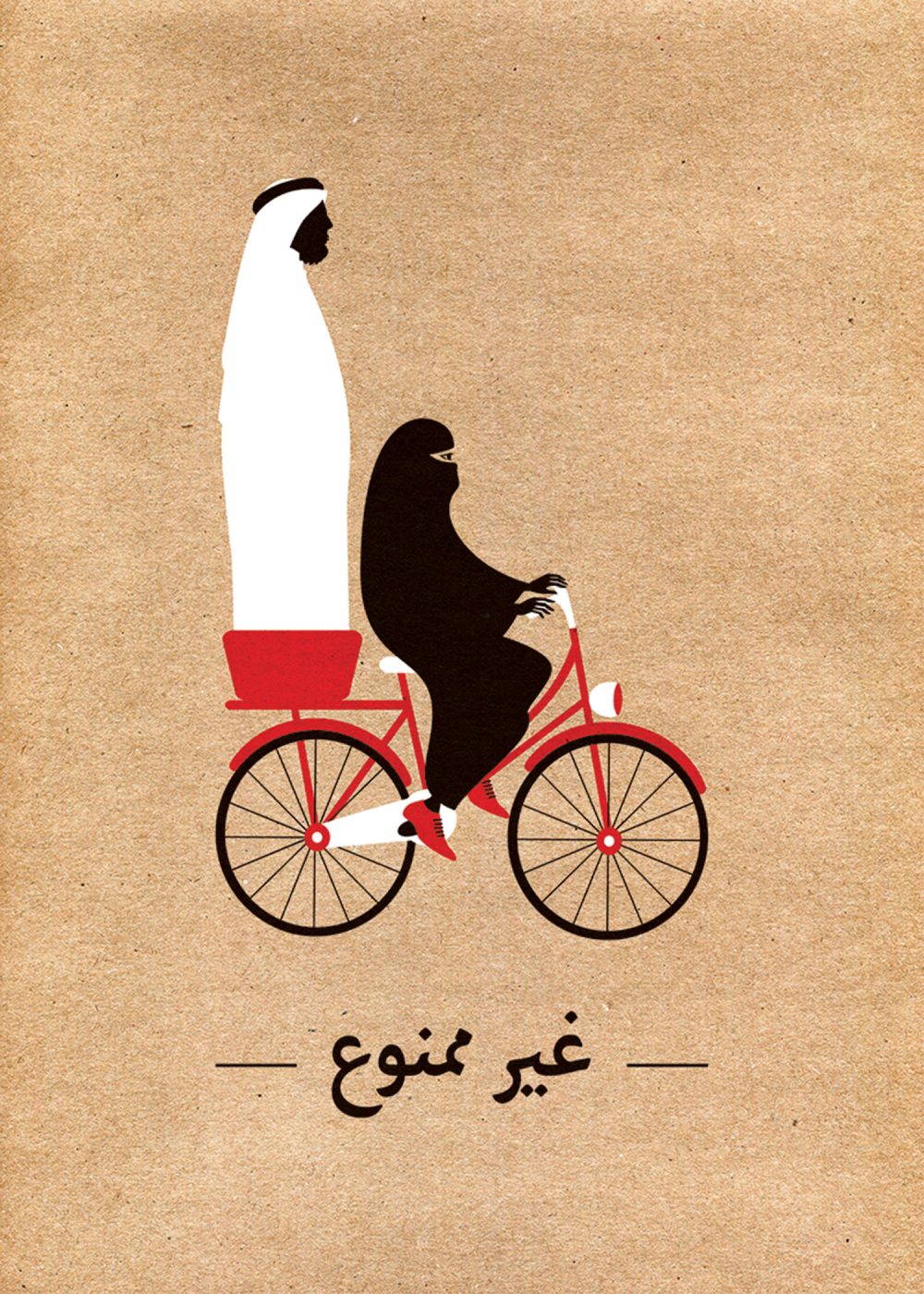 Mohammad R. Sharaf, "Allowed"
In this 2013 graphic, Sharaf, who grew up in Kuwait and is now based in New York, illustrates the restrictions on women in Saudi Arabia.
"A Saudi woman when she leaves her house with her male guardian is allowed to ride a bike only if she is transporting her male guardian," Resnick says. "That's what this poster is about. Pretty scary, huh?"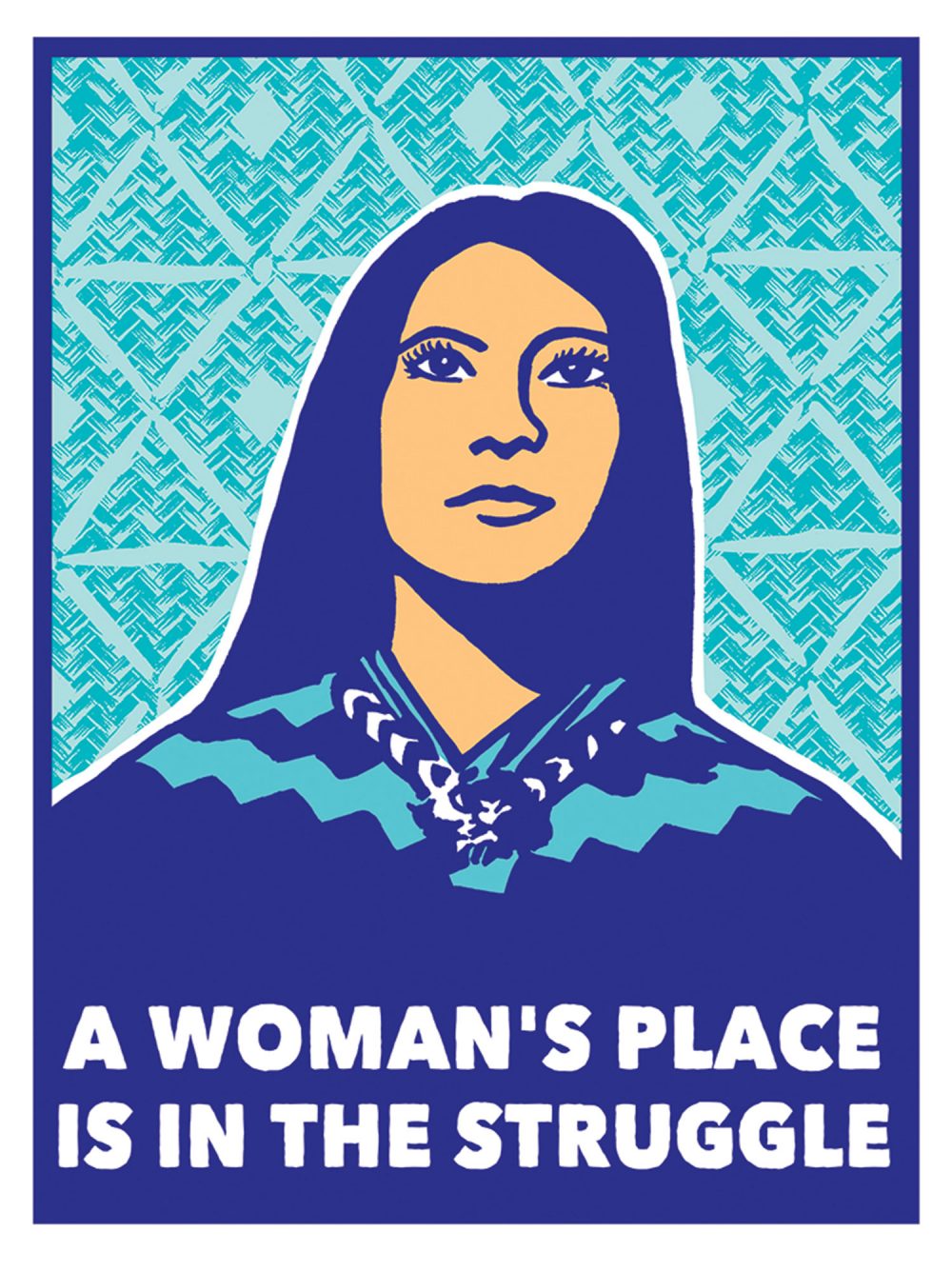 Melanie Cervantes, "A Woman's Place is in the Struggle"
The American designer created this poster for the UndocuBus Tour in 2012, which highlighted the plight of immigrants living in the United States without legal residency documents.
"These are Chicano women in California. They're marginalized to begin with. The whole community is marginalized to begin with. Everybody needs to participate in the struggle. It's imperative," Resnick says. "It's not just about white women seeking equality, it's about all women seeking equality."