Obama Has Not Endorsed Question 2, White House Says
This article is more than 4 years old.
President Barack Obama has not taken a position on the Massachusetts charter school ballot question, the White House confirmed Monday, although a weekend mailing from a pro-charter group seemed to imply that he had.
A leaflet featuring the president's picture urged voters to "Help secure President Obama's education legacy" by voting yes on Question 2, which would allow 12 new charter schools a year. A new group called the Advancing Obama's Legacy Ballot Committee, which is affiliated with the pro-charter Democrats for Education Reform, sent the mailing over the weekend.
A White House official confirmed to the Attleboro Sun-Chronicle that the president has not taken a position either for or against Question 2. The official also noted that the president is not affiliated with the committee.
Matt Wilder, a spokesman for Democrats for Education Reform, said there was no intent to mislead.
"Nowhere on it does it say that the president has endorsed the ballot question," Wilder told WBUR.
"This mailing is really aimed at reminding voters of the president's strong support for charters," he said. "I don't think anywhere on there did we intend for it to be implied that the president had endorsed this specific ballot question."
Asked if he was surprised that people had made that inference, he replied, "I think a little bit, yeah."
The mailing provoked fierce criticism on social media from opponents of Question 2.
The Advancing Obama's Legacy Ballot Committee filed its first report with the state Office of Campaign & Political Finance, which oversees campaign spending, on Oct. 24. That report listed no receipts or expenditures. But a "Late Contribution Report" filed Oct. 26 showed a $200,000 contribution from the Campaign for Fair Access to Quality Public Schools, another pro-Question 2 group.
The next OCPF report is due Nov. 7, the day before the election, from all groups raising money on ballot questions. Meanwhile, none of the Advancing Obama's Legacy committee reports show any expenditures.
Updated to include comment from Matt Wilder.
This article was originally published on November 01, 2016.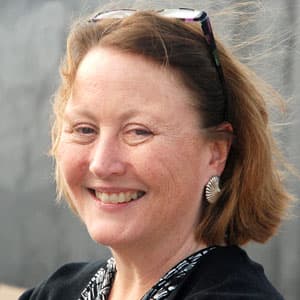 Louise Kennedy Contributor
Louise Kennedy previously worked with The ARTery and as editor of Edify.