From Iggy Pop To Justin Timberlake, 2 Veteran Filmmakers Prove They're Still Something To Watch
Directors Jim Jarmusch and Jonathan Demme overlapped a bit in the impossibly cool downtown New York art scene of the 1980s — way back before the word "hipster" became a pejorative.
The former was developing his minimalist mojo and casting local musicians like John Lurie and Tom Waits in his breakthrough films "Stranger Than Paradise" and "Down by Law." Meanwhile the slightly older Demme, momentarily exiled from Hollywood, was redefining performance films with CBGB's regulars Talking Heads ("Stop Making Sense") and SoHo performance artist Spalding Gray ("Swimming to Cambodia.")
Some 30 years later, both directors find themselves with music documentaries in current release. Both pictures are produced by streaming media titans currently laying waste to the arthouse culture that spawned these auteurs in the first place — the Jarmusch film is from Amazon Studios and Demme's is a Netflix exclusive — yet both are well worth your time and indicative of what keeps these filmmakers so exciting, decades into their careers.
"Gimme Danger" is probably Jarmusch's most conventional film, which is a pretty good joke when you realize it's a movie about The Stooges — the notorious Ann Arbor noise-rock outfit who basically invented punk back in 1969 and played mainly to angry audiences throwing bottles and garbage at them, before unceremoniously dissolving five years later in broke, drug-addled anonymity. "They were dirt," a title card helpfully informs us.
You probably know the band's frontman, Iggy Pop, who somehow miraculously survived and continued on with an erratic but durable solo career that doesn't get much mention here. At the outset Jarmusch declares The Stooges "the greatest rock 'n' roll band ever," and "Gimme Danger" has been lovingly designed to prove his thesis, or at least test it. Iggy Pop, you might recall, made memorable appearances in the director's "Dead Man" and "Coffee and Cigarettes." He's interviewed here at great length, in his laundry room. If the idea of observing Iggy's washer-dryer combo tickles your fancy, this is the correct mindset with which to approach Jarmusch's droll documentary.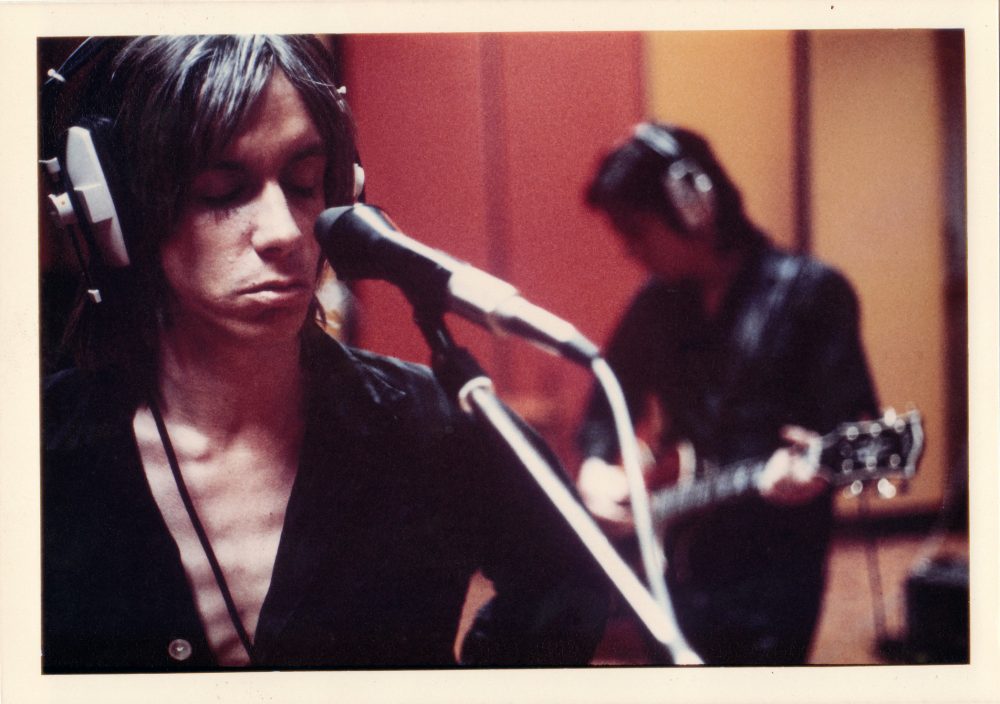 "Starring James Osterberg as Iggy Pop" reads a cheeky opening credit, rendered in a retro-kitsch 1950s horror movie font. It's funny because it's true, as "Gimme Danger" is best when allowing the singer to deconstruct his maniac stage persona, revealing not a feral madman but a learned and articulate artist who put an awful lot of thought into making a tremendous racket. Turns out that this "runaway son of the nuclear A-bomb" was mostly a put-on, and I guess it shouldn't be surprising just how much of "Iggy" was inspired by children's television. Osterberg claims he was trying to conjure the unpredictable energy of "The Howdy Doody Show's" Clarabell the Clown, and that he borrowed his songwriting philosophy from Soupy Sales.
The interviews are surprisingly eloquent all around, focused mostly on the musicianship with precious few detours into the Dionysian escapades we've come to expect from rock docs. Though the handful of tawdry anecdotes provided here are choice, it is a bit strange to see a movie about musicians that barely mentions women. There's something monastic about The Stooges' droning art-rock, banging away on oil drums in their attempt to mimic the machine sounds of Michigan's auto plants.
But there's simply not a lot of footage of The Stooges in their prime, something Jarmusch can't quite cover even with all his clever repetitions and cartoons. "Gimme Danger" is probably 15 minutes too long, though I couldn't really tell you where to cut. Overall it's a bit slack with the indulgences you see sometimes when people make movies about their friends, but there are worse ways to spend two hours than in "the streetwalking cheetah with a heart full of napalm's" laundry room.
Demme's "Justin Timberlake + The Tennessee Kids" is this year's most unexpected joy, and it's an awful shame we can't see it in theaters. Now showing on Netflix and Netflix only, this is a positively euphoric chronicle of closing night on the former teen heartthrob's two-year "20/20 Experience Tour," filmed this past January at Las Vegas' MGM Grand. It's a lavish spectacle brought down to Earth with uncanny intimacy by a director who does this kind of thing better than anybody in the business. I've watched it three times now and I don't even particularly like Justin Timberlake's music.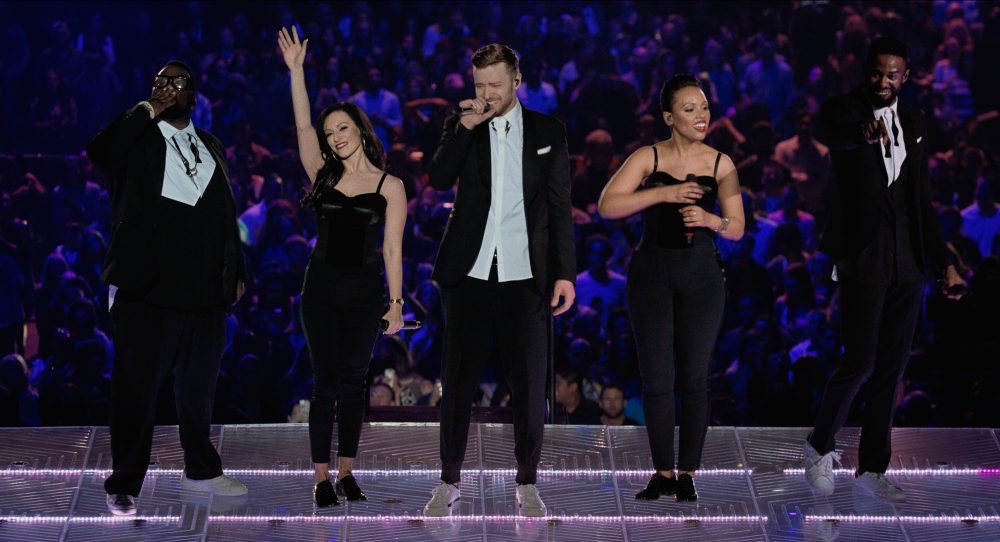 "There are no extras in Jonathan Demme movies," once said my most respectable friend Ty Burr, critic for the Boston Globe. He's right, in that no contemporary filmmaker demonstrates such a welcoming spirit — from "Melvin And Howard" to "Rachel Getting Married" you can see Demme overflowing with curiosity about the inner lives of his background players, and he invested Thomas Harris' "The Silence of the Lambs" with a compassion the tawdry material probably didn't deserve.
But what really gets him going is music. "Stop Making Sense" is justly regarded as the greatest concert film of all time, and just last year his sadly overlooked "Ricki and the Flash" turned bar band jams by Meryl Streep and Rick Springfield into stadium-sized emotional payoffs. Nobody can match Demme's knack for peering into the particulars of live performance, capturing the give and take of musicians in the moment.
This is what makes him such a counter-intuitively brilliant choice for an arena show as slickly-packaged and massively staged as Timberlake's. Amid all of the strobe-lights and lasers, back-projection and robotic catwalks, Demme keeps finding these tiny, wonderfully human moments between the players and the performer. Sometimes the camera hangs back while Timberlake dances his way out of frame or focus, and we'll linger with the backup singers and side men. My favorite number is staged almost entirely in a single tracking shot travelling left to right and back again, with Timberlake and the band huddled together at the front of the stage performing a stripped-down rendition of "Drink You Away," everyone getting their close-ups, sharing the moment.
"Justin Timberlake + The Tennessee Kids" has been directed with an incredibly generous and inclusive spirit, celebrating all who play their parts, not just the star. Demme fittingly ends the movie with a tribute to the stage crews and roadies who had to tear down this enormous edifice every night only to rebuild it all again somewhere else a couple days later. Everyone is necessary here, and the beat goes on.
"Gimme Danger" opens Friday, Nov. 4, at the Kendall Square Cinema and will stream on Amazon soon. "Justin Timberlake + The Tennessee Kids" is now streaming on Netflix.