Gov. Baker Votes For No One For President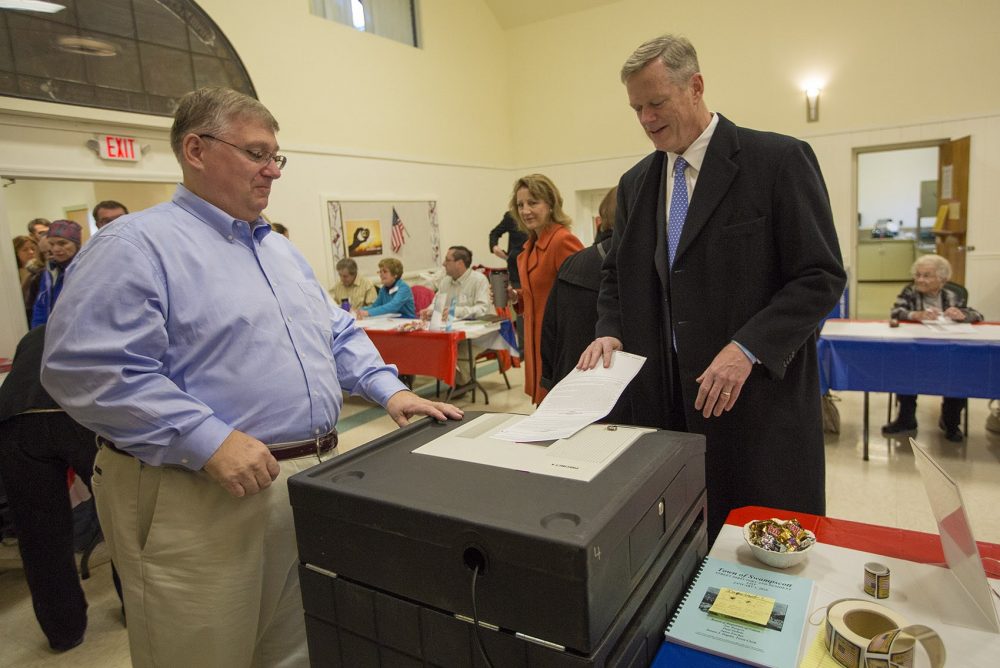 This article is more than 6 years old.
SWAMPSCOTT, Mass. -- Republican Gov. Charlie Baker has held firm on his promise not to vote for GOP presidential candidate Donald Trump.
Baker said he did not vote for any presidential candidate when he went to the polls in his hometown of Swampscott early Tuesday. He said it's the first time he has done that.
The moderate has said since March he would not vote for Trump. But he also said several times he had no intention of voting for Democratic nominee Hillary Clinton.
"I said many months ago that I wasn't going to be able to vote for Donald Trump for a number of reasons and I thought Hillary Clinton had believability issues, and nothing's happened in the last nine months to change my opinion on that," Baker told reporters.
Baker has been vocal on a couple of the statewide ballot questions — campaigning on behalf of the proposed lifting of the cap on charter schools, and against the legalization of marijuana.
He also told reporters he's proud that more than 1 million people voted in Massachusetts' inaugural early voting period, and he expects a big turnout at the polls Tuesday.
Polls are open until 8 p.m. in the state.