Mass. Voters Reject Proposal For 2nd Slots Parlor In The State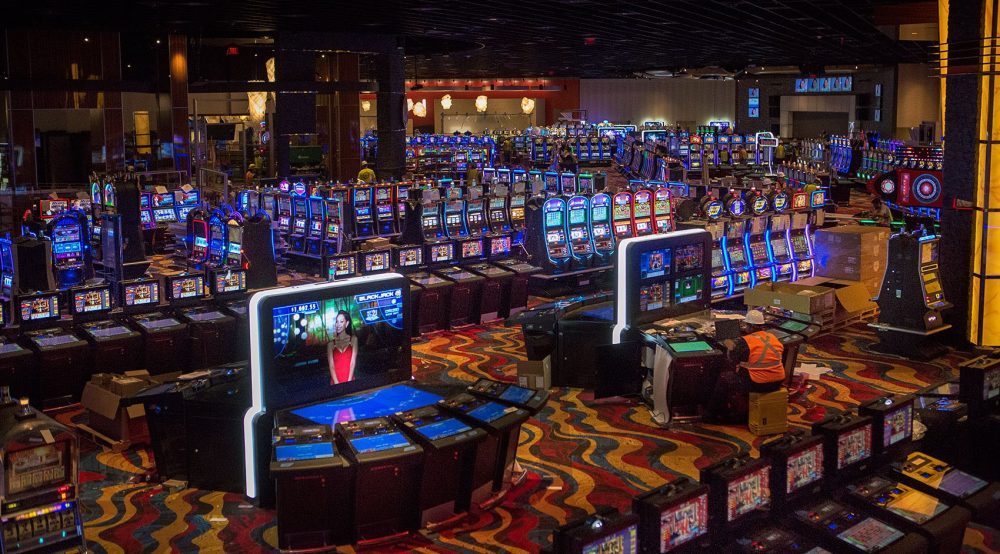 This article is more than 6 years old.
Massachusetts voters have rejected a proposal to expand the state's five-year-old casino gaming law to allow for a second slots parlor here.
The narrowly written referendum was backed by a developer with a specific plan in mind.
Had the question been approved, it would have allowed the state Gaming Commission to award a slots parlor license to a facility located on at least 4 acres of land, and adjacent to and within 1,500 feet of a horse racing track — which describes land that developer Eugene McCain owns, or has options to buy, near Suffolk Downs in Revere.
Voters there last month rejected McCain's proposal in a nonbinding city referendum. Results for how Revere voted Tuesday on the statewide question are not yet available.
Mayor Brian Arrigo was against the plan. He called McCain's proposal "fly by night" and cheered the defeat of the city referendum last month, saying in a statement that "Revere residents know how to separate a good idea from a bad idea."
Proponents of the referendum said a second slots parlor would've brought additional revenue and jobs to the state. They pointed to the $88 million the state's lone slots parlor, which opened in 2015 in Plainville, paid to the state in taxes in its first year of operation.
But there was no guarantee — had the question passed — that the state Gaming Commission would have granted the license to McCain — or at all. The commission is wary of market saturation.
The state's 2011 casino gaming law allows for up to three resort casinos and one slots parlor. Two resort casinos are already under construction — one in Everett and another in Springfield — and the Mashpee Wampanoag Tribe is hoping to build one in Taunton.