Mass. Voters Approve Question 3, Banning Certain Farm Animal Confinement Practices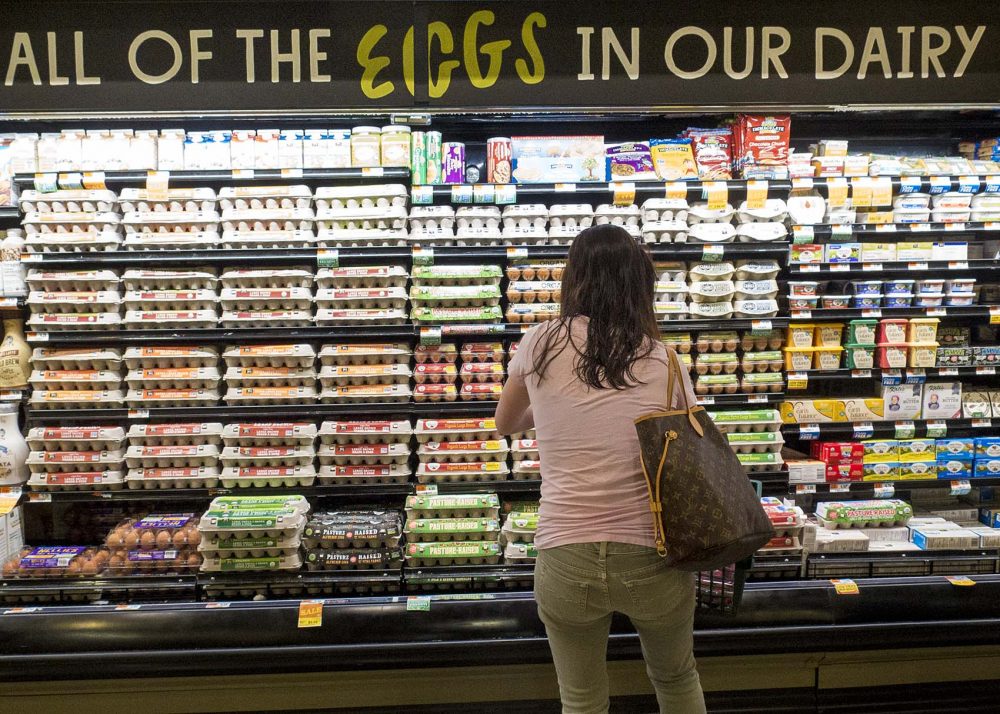 This article is more than 5 years old.
Massachusetts voters have approved a measure that bans the sale of products from pigs, calves and hens that aren't provided with enough room to move around, as well as the use of such confinement practices in the state.
The new law will prohibit Massachusetts farmers from confining egg-laying hens, breeding pigs and calves raised for veal in spaces that prevent the animals from "lying down, standing up, fully extending its limbs, or turning around freely" — and the sale of products from animals confined in that way.
The new law will take effect in 2022. The state attorney general will be required to issue regulations and enforce it, including a $1,000 fine for each violation.
The referendum was supported by the group Citizens for Farm Animal Protection.
"This is part of a global shift in the direction towards cage-free," Stephanie Harris, Yes on 3's campaign director and head of the Massachusetts Humane Society, told WBUR in September. "The Massachusetts initiative will codify a lot of changes that are already underway. With so many food companies pledging to go cage-free, it's the way of the future."
Harris said the measure was also supported by dozens of family farms in the state.
But the referendum drew concern from some farmers, who said they were worried about unclear language in the law and increased regulation.
The Massachusetts Farm Bureau was among the groups opposed to the question, arguing that with just one farm in the state using such confinement practices, it didn't think the law was necessary. The group also questioned the Massachusetts attorney general's ability to enforce the law for out-of-state farms selling products here.
Opponents also worried that the question's biggest impact would be felt by consumers, who they predict will be forced to pay more for staples like eggs.
But Question 3 backers say the changes will cost just a penny per egg.