Boston's Walsh Seeks More Authority Over Work Permits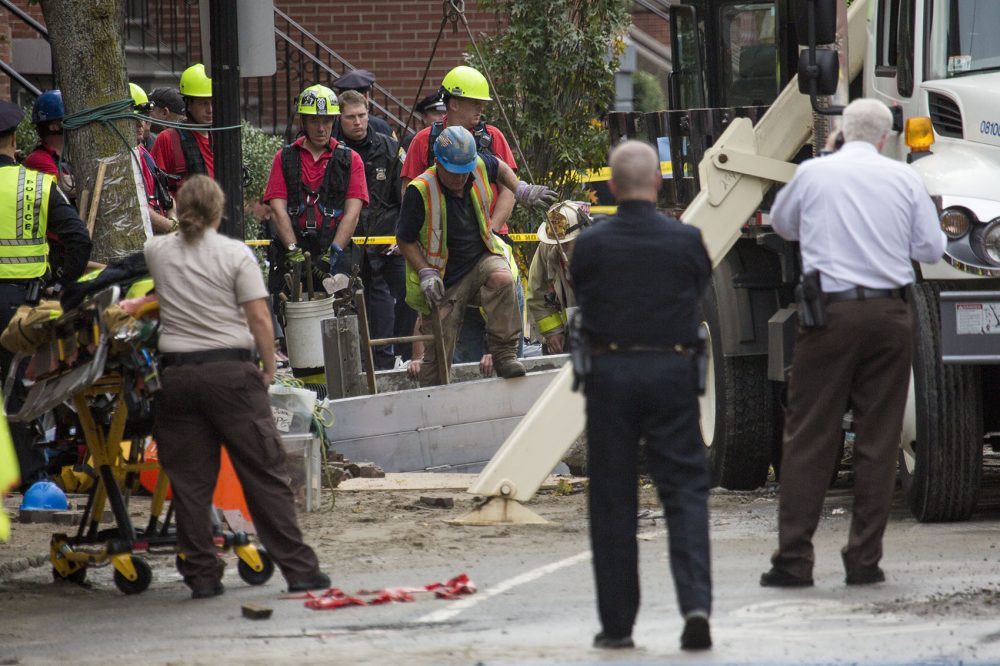 This article is more than 5 years old.
Boston Mayor Marty Walsh on Monday filed an ordinance seeking to give the city the right to deny, revoke or suspend a work permit based on an applicant's work safety history.
Under the provision, applicants would be required to inform the city's permitting department about any current or resolved violations with the Occupational Safety and Health Administration. Currently, according to a statement from the mayor's office, the city is not notified of OSHA violations.
"We know how dangerous work sites can be, and in Boston we are committed to doing all we can to protect those working in our city," Walsh said in a statement.
The ordinance comes weeks after two workers were killed in Boston when a trench they were working in flooded.
Atlantic Drain Services, the Roslindale-based company that was operating the work site, had been cited by federal officials for safety violations in the past.
The mayor's office said Monday it couldn't comment on the deadly incident because it is still an active investigation being handled by the Suffolk County district attorney.
The ordinance would go into effect immediately, if the Boston City Council approves it.