Sen. Warren Rips Trump For Members On His Transition Team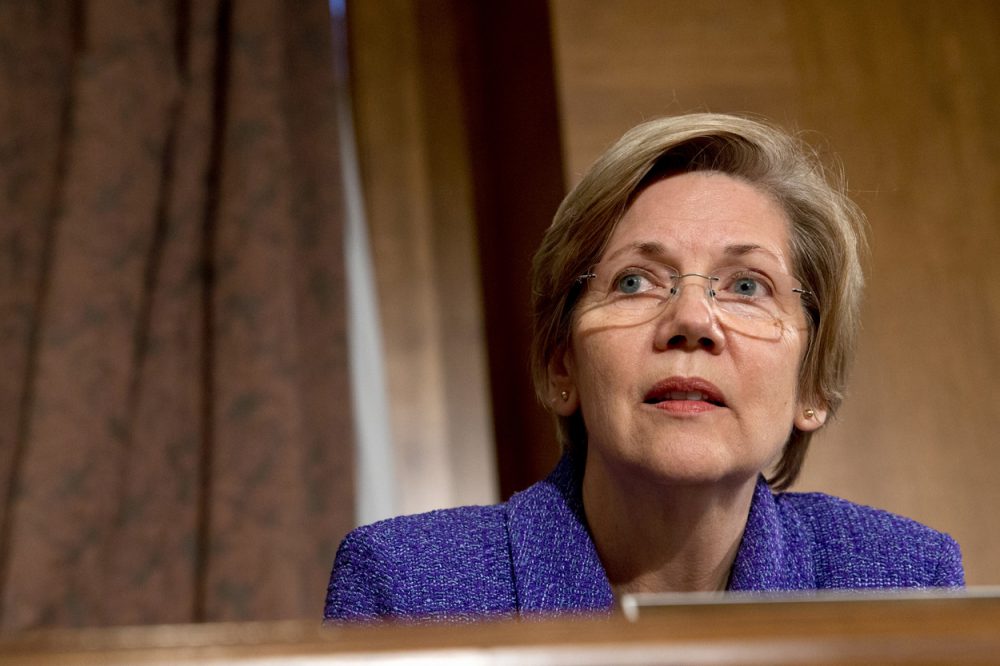 This article is more than 5 years old.
In a strongly worded letter, Massachusetts U.S. Sen. Elizabeth Warren on Tuesday called on President-elect Donald Trump to remove the lobbyists and industry insiders on his transition team.
"Based on public reports," the letter states, "your transition team and your potential cabinet include over twenty Wall Street elites, industry insiders, and lobbyists making decisions that could have huge implications for their clients or employers."
Warren, a Democrat, says the Republican is already breaking his campaign pledge to "drain the swamp" in Washington, D.C.
She concludes the eight-page letter:
Let me be clear. Should you refuse [to shake up the transition team], I will oppose you, every step of the way, for the next four years. I will champion the millions of Americans you will fail to protect. I will track your every move, and I will remind Americans, every day, of the actions you take that fail them.
The letter comes a day after Warren blasted Trump's pick of Stephen Bannon for a top White House position. Bannon's appointment has been cheered by white nationalist groups.
Warren's fellow Massachusetts Democratic U.S. senator, Ed Markey, has also strongly criticized the Bannon selection.
And the letter comes several days after Warren struck a more conciliatory tone on economic issues, telling labor leaders she is willing to put aside her differences with the president-elect and work with him on "rebuilding economic security for millions of Americans."
With reporting by WBUR's Benjamin Swasey