Doctor: I Quit AMA Over Its Endorsement Of Trump's Health Secretary Pick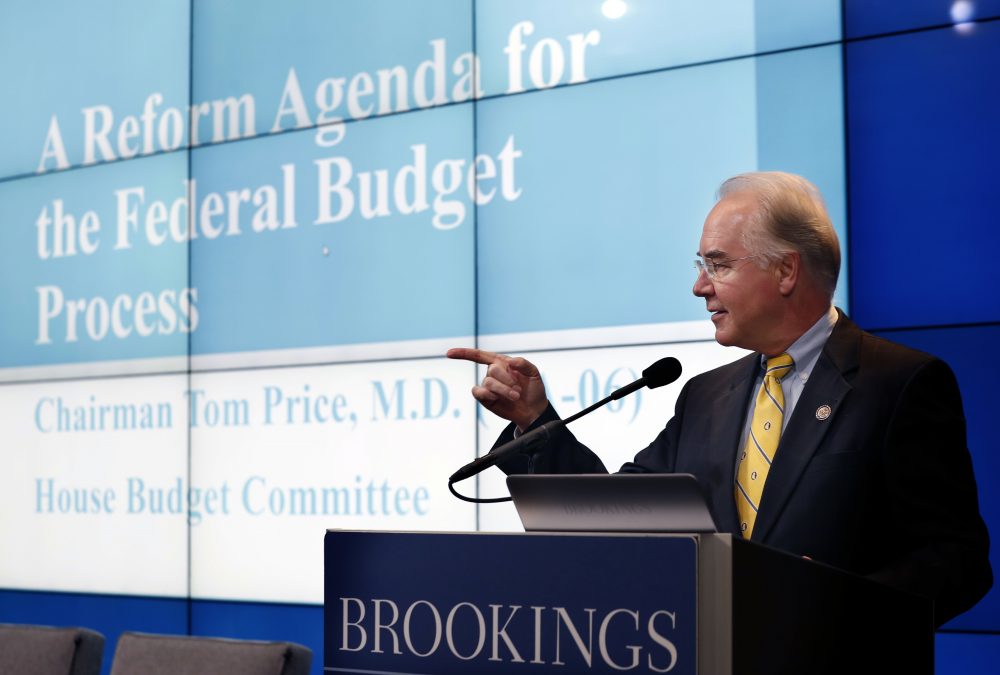 This article is more than 5 years old.
Commentary
This week, the American Medical Association promptly endorsed U.S. Rep. Tom Price, President-elect Donald Trump's pick to serve as health and human services secretary.
The news filled me with so much disgust that I resigned my membership.
Judging by the physician groups I belong to on social media, many of my colleagues are doing the same. On Twitter, #NotMyAMA is trending. Already, more than 2,500 doctors have signed an online petition — "The AMA Does Not Speak for Us" — opposing the group's endorsement.
"We see firsthand the difficulties that Americans face daily in accessing affordable, quality healthcare," the petition reads. "We believe that in issuing this statement of support for Dr. Price, the AMA has reneged on a fundamental pledge that we as physicians have taken — to protect and advance care for our patients."
Other petitions have appeared. I signed a similar one circulating on Facebook by Physician Women for Democratic Principles.
Price's positions are repugnant to me and every other physician that I know. As a primary care pediatrician, I understand how vital it is for families to have access to health insurance. Price has taken many stands which promote the wealth of specialty surgeons like himself, but are dangerous and harmful to patients.
Among these:
• He supports overturning the Affordable Care Act, which has greatly reduced the number of Americans without health insurance. He proposes replacing Obamacare with a plan that disadvantages the sick, old and poor. Price's plan calls for a full repeal of the expanded Medicaid in 31 states and the District of Columbia, which would leave millions of low-income Americans without health care coverage.
• As a Georgia congressman he sponsored the "Right to Life Act," which called for every fertilized egg to have the full rights of the Constitution. This would have banned and criminalized abortion in nearly every circumstance, put an end to in vitro fertilization and halted stem cell research. He has also said he opposed the section of Obamacare that provided women with free birth control, arguing that it was unnecessary, and violated "religious freedom."
• Price has opposed legislative protections for LGBT people on the grounds that the economic consequences of "activity that has been seen as outside the norm are real."
• He belongs to the Association of American Physicians and Surgeons, a conservative group whose publication has drawn fire by medical organizations for publishing pieces with discredited scientific premises, including an article linking vaccines to autism, and a series arguing that abortions cause breast cancer. The World Health Organization, among other groups, criticized articles supporting both claims.
The AMA's endorsement suggests that most American physicians have a favorable view of Dr. Price's nomination to head HHS, but this could not be further from the truth. About 15 percent of practicing physicians are dues-paying members of the AMA. With this endorsement, I expect other doctors to leave in droves.
Dr. Carolyn Sax is a pediatrician at Hyde Park Pediatrics and a part-time assistant clinical professor of pediatrics at Harvard Medical School.