A Campus 'Watchlist' Reminds Professors Of Old Political Panics
Heather Cox Richardson found out on Facebook. Her name was on a new website called "Professor Watchlist."
Richardson — who is a professor of American history at Boston College, as well as a political commentator at Salon — has found her name on such lists before. But this is the first time that people she knew noticed.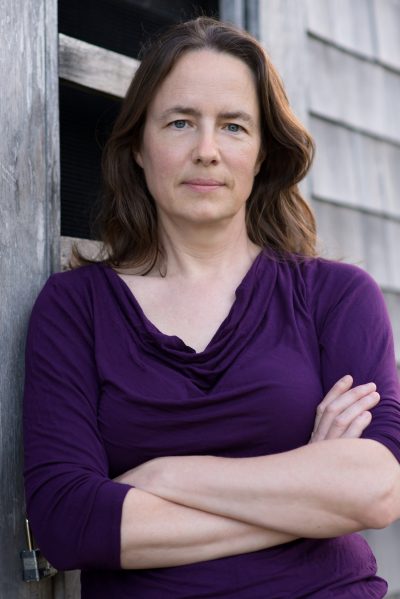 "It was a punch in the gut," Richardson said. "I can argue — and I love to argue — ideas and evidence. But that's very different from saying you are anti-American, and an enemy to true education."
The "Professor Watchlist" claims to be a directory of academics "that advance a radical agenda in lecture halls." Accompanying that is a list of dozens of people, from tenured professors to visiting lecturers.
Richardson wasn't alone in her dismay. In an essay published by The New York Times, Emory philosopher George Yancy — watch-listed for his open letter to white America about implicit bias and structural racism — presented the news as a bad omen, something out of George Orwell.
Click around and you'll find that the authors of the list cast a wide net: People are included for thoughts, and even tweets, on issues from abortion rights to Palestine to economics.
Engineer Arthur Butz is on the list for his Holocaust denial. But so is the award-winning novelist Marlon James, for characterizing police killings as "state-sanctioned violence," and so is a management professor for encouraging talk of privilege at a diversity seminar.
The site's footer shows it to be supported by Turning Point USA (TPUSA), an organization funded in part by the billionaire Foster Friess and by Bruce Rauner, the Republican governor of Illinois, and that supports conservative youth activism. (One of TPUSA's slogans: "Big Government Sucks.")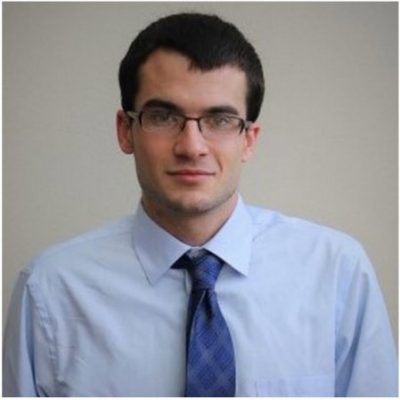 Matthew Lamb, a 23-year-old graduate student in political science at the University of Nebraska at Omaha, helped assemble the watchlist. And in his new role as TPUSA's "director of constitutional enforcement and transparency," he'll oversee its growth.
In an email, Lamb said the list's almost 150 members "chill free speech in the classrooms by taking radical positions that shut down debate."
He also said that the effort is "nonpartisan," though an archived version of the site describes its target as professors who "discriminate against conservative students, promote anti-American values, and advance leftist propaganda in the classroom."
Richard Wolff, on the list because of his explicitly Marxian perspective on economics, has a different read on what TPUSA is trying to accomplish.
"The only function of this sort of list is to intimidate," Wolff said. "To get professors to change what they say in the classroom, to mute whatever criticisms of the dominant ideology they might have… It's a way of scaring people."
But even Wolff describes the website as "slapdash"; for example, it describes him as a professor at the University of Massachusetts. (He hasn't taught there for eight years.) And it has more than a few typos and glitches.
So why are those on the list reacting so strongly?
Wolff said it's in the nature of the modern academic to worry about anything between them and the few stable, tenured jobs on offer.
Richardson agreed. And if this watchlist poses a less prominent threat than Joseph McCarthy did in the anti-Communist 1950s, she said, it comes at a worse time — when government funding for higher education is being slashed and social media can result in the lightning-fast spread of innuendo and misjudgment.
"That is a very real question: how much negative attention a professor can bring to a university and to a university's donors, without it adversely affecting the university."
Richardson paused, then added: "And yet of course the Enlightenment demands the free inquiry of ideas."
Lamb himself dismissed the criticism that the watchlist project resembles the surveillance of campus political speech seen during the early Cold War, calling it "illegitimate."
But Ellen Schrecker, a retired professor and historian of the McCarthy period, does detect some similarities.
"Do I think people are gonna lose their jobs over this? It's hard to say," Schrecker said. "One just hopes that the academic community doesn't fold. It did fold in the 1950s."
She gave the example of three University of Michigan professors who refused to incriminate themselves in a HUAC investigation and were then subjected to questioning by their university's leadership. When the professors still refused to comply, all three were suspended from the faculty; two were ultimately dismissed, and one of them — mathematician Chandler Davis — served time in prison.
Schrecker estimates that about 100 other academics lost their jobs during that period for "political reasons."
What made the Red Scare's effect insidious was that it produced not resistance, but silence — as in the case of a psychologist who decided he'd only study rats because they're uncontroversial.
"It's very hard to document: a history book that wasn't written, or a novel that was not published," Schrecker said.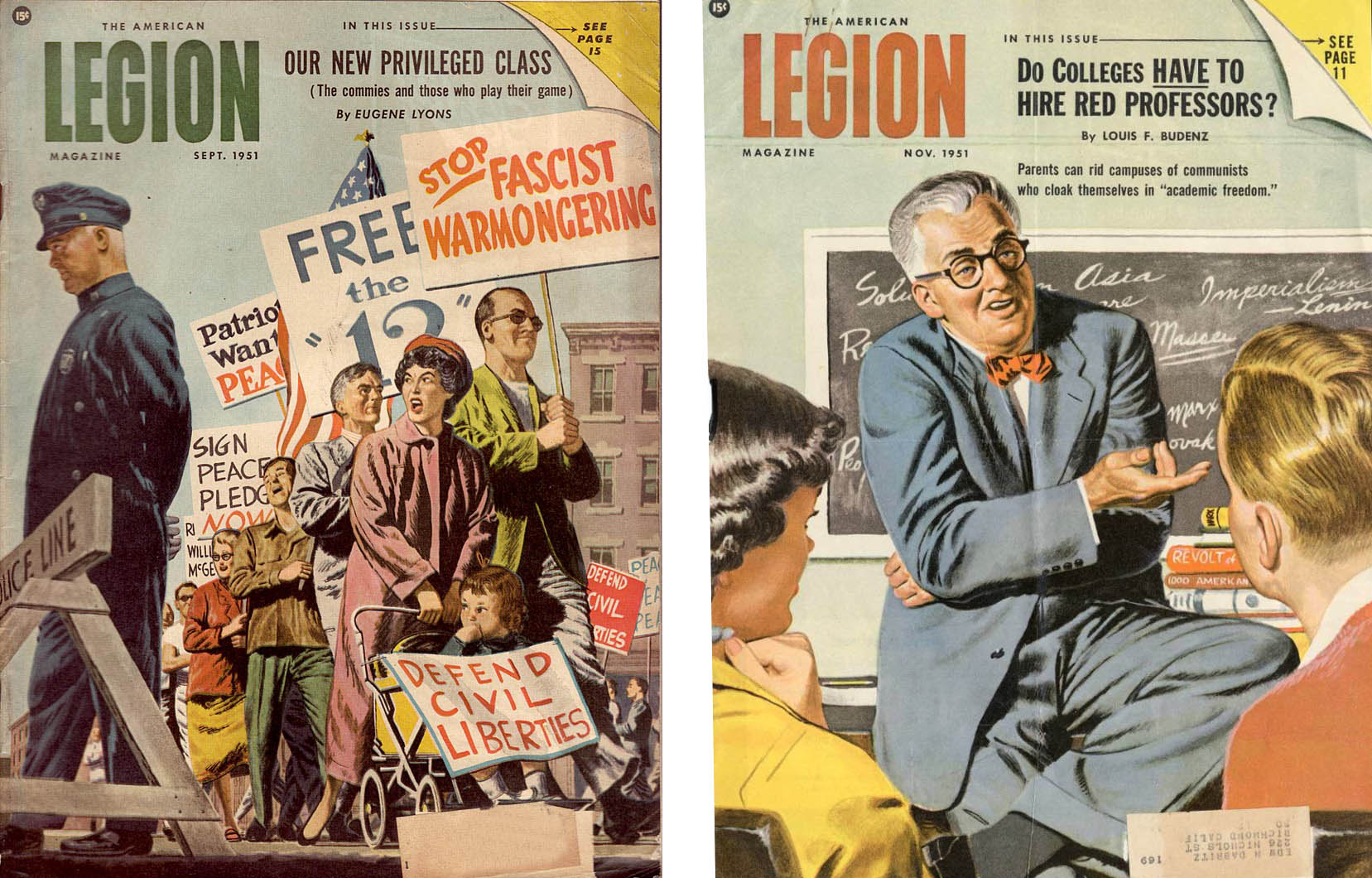 What makes this latest watchlist worrisome to Schrecker is that it targets not professors' membership in an explicitly anti-American party, but what they say inside their classrooms and as public intellectuals.
"Many of the names are people who aren't 100 percent backers of the Israeli government. There are also people who openly supported Bernie Sanders or criticized Goldman Sachs or something," Schrecker said. Policing that kind of opinion, she said, strikes "the core of the academic enterprise."
Wolff, who said he's "giggled" about these lists in the past, said he found one element new and troublesome here — that The New York Times chose to give attention to the Professor Watchlist, maybe in an effort to keep up with the new, post-Trump reality. Added publicity, he thinks, only serves to increase the list's power, and makes self-censorship all the more likely. (Which would make this story part of the problem.)
On Nov. 22, Heather Cox Richardson responded to the "dubious honor" on Facebook by insisting that she doesn't consider herself the least bit anti-American.
"I am staunchly committed to the principle of human self-determination," Richardson wrote, "and have come to believe that American democracy is the form of government that comes closest to bringing that principle to reality... I work to teach people about that system, its great triumphs and also its hideous failures."
In the following days, her self-defense was picked up and shared thousands of times, especially after it was republished on BillMoyers.com.
Shortly thereafter, her name was taken off the list. Richardson doesn't know if that decision was prompted by the force of her reply — or perhaps for fear of Boston College's attorneys. (Lamb offered no comment as to why Richardson was removed from the list.)
Richardson's vision of America also works as a mission statement for the American university: a place that sustains a conversation that is free but fair, raucous but healthy, for the benefit of all present. But just what does that mean in a divided nation?
Is it healthy if — as Wolff admits — there's a markedly different attitude toward multiculturalism and personal rights on campus than there is in the nation at large? Is a left-wing campus a "safe space" for right-wing students? And what makes for a chilling effect: strong opinions, forcefully expressed — or a disapproving online archive of those opinions?
Lamb of TPUSA repeated that the watchlist is meant to serve mostly as a resource in the spirit of the First Amendment, designed "particularly for students to be able to be prepared to debate their professors."
It makes sense that Lamb, who self-identifies as a Catholic conservative, would take issue with the famous leftward slant of campus conversations. For instance, he's tweeted that "there's only two genders," that he's disgusted by campus sex weeks, or that "feminism is a joke."
Those are opinions that Lamb's classmates might well judge to be radical. Then again, could it be that that's what college is for: radical opinions bumping up against one another?