MBTA Green Line Extension Now Expected To Open In 2021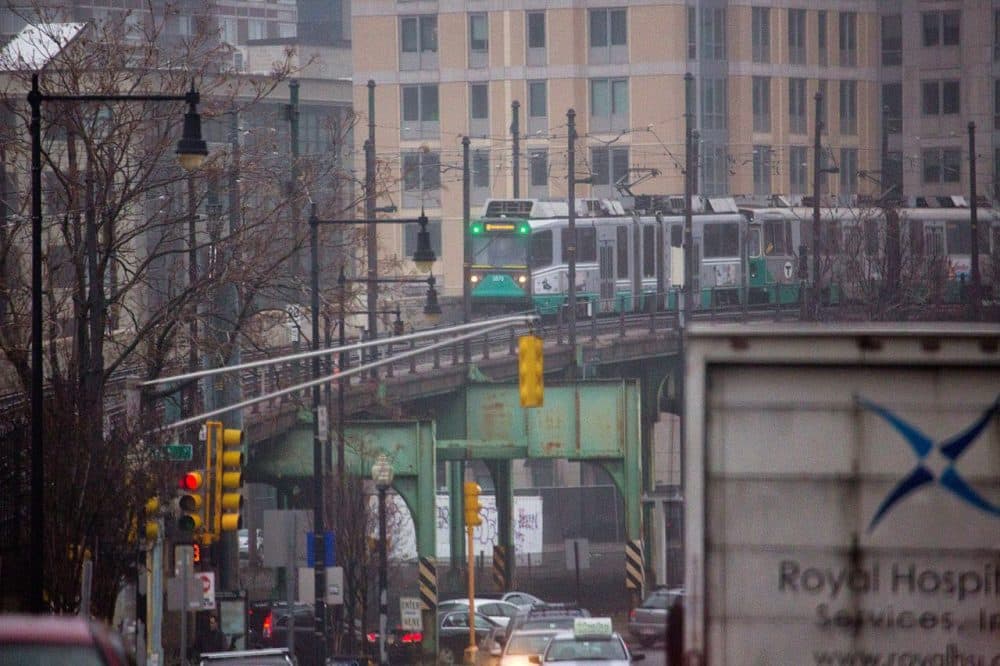 This article is more than 5 years old.
The arrival time for the long-delayed Green Line Extension has been pushed back again.
MBTA officials announced Wednesday night that the project designed to expand the Green Line into Somerville and Medford would not open its seven new trolley stations until 2021 — four years later than the T's most recent timeline.
Massachusetts U.S. Rep. Mike Capuano — who represents the 7th Congressional District, including Somerville — said the announcement of a further delay is no surprise to him.
"I've never been concerned about the specific date a station opens as long as the project moves forward, and right now, I feel pretty comfortable that it is," he said. "I said right from the day they announced it, it was never going to make the dates they said. ... Most people that are engaged in this project are aware that the timing is secondary, and the most important thing is to get the project built."
Back in 2014, the agency said two of the new stations would open in 2017, with the remaining stations opening in 2020. But the project was put on hold last year after its projected costs ballooned from $2 billion to $3 billion. Construction plans were scaled down significantly in May to save funds, bringing the total projected cost back down to about $2.3 billion.
Last month the T hired a new manager to oversee the project. Now new contractors are not expected to be selected until the end of next year.
The T's new timeline projects service to Union Square would begin in June 2021, with service to College Avenue beginning in September of the same year.
The 4.5-mile extension includes the development of six new stations, as well as the relocation of Lechmere Station in East Cambridge, and the addition of 24 new Green Line cars.
As announced previously, Somerville officials are expected to vote Thursday evening on a plan to offer up a $50 million contribution to the project. The funds, state officials have said, are vital to keeping the project afloat.
According to the MBTA, the extension would place approximately 80 percent of Somerville residents within walking distance of a rail line, compared to about 20 percent of residents today. The state is required to build the project as part of a settlement with the Conservation Law Foundation over the environmental impacts of the Big Dig.
This is not the first time the plan has been slowed down. The extension was originally scheduled to be completed in 2011.
With reporting from WBUR's Allison Manning and Lisa Creamer
This article was originally published on December 08, 2016.