MBTA To Replace Entire Red Line Fleet By 2025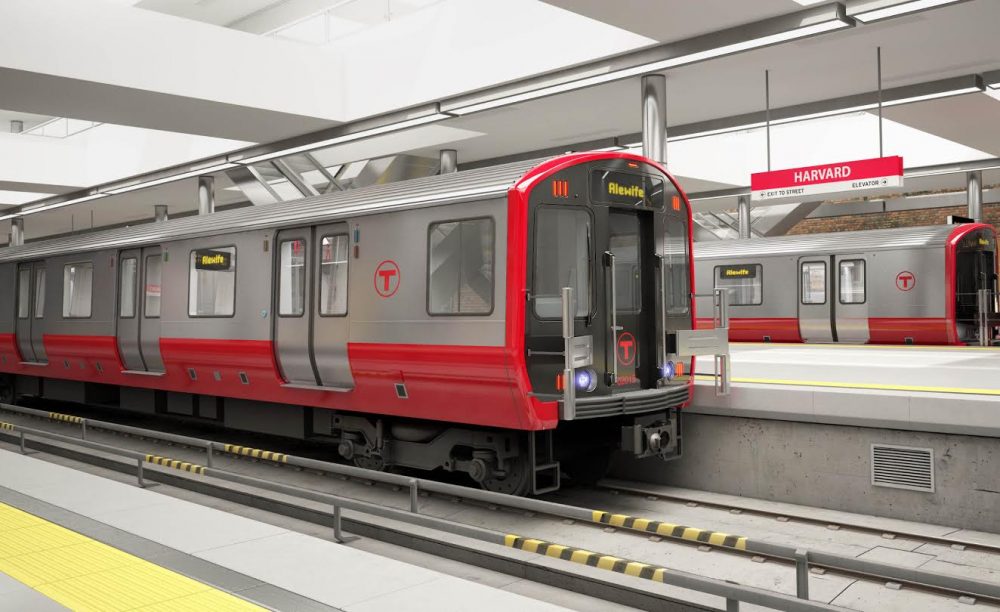 This article is more than 4 years old.
Transit officials have approved a plan to replace the MBTA's entire fleet of Red Line vehicles.
The Boston-area transit system had originally planned to replace only the oldest Red Line cars — some dating back to 1969 — while refurbishing relatively newer vehicles that went into service in the mid-1990s.
The plan approved by the MBTA's fiscal control board on Monday instead calls for an entirely new fleet by 2025.
"Having an entire fleet comprised of the same make and model has multiple operational and maintenance benefits, and customers will be provided with more trains that run more frequently and reliably," the Department of Transportation said in a statement.
The additional work would be performed by CRRC, which in 2014 was awarded a $565 million contract to build Red Line and Orange Line vehicles at a new plant in Springfield.
One hundred and thirty-two new Red Line cars already on order from CRRC will replace the Red Line's oldest cars by 2022 — leaving 84 cars in need of updating. Instead of refurbishing those cars, the T will purchase an additional 120 cars from CRRC at a cost of $277 million. Those cars will go into service by 2025.
"The T is now on track to have a new Red Line fleet with sufficient capacity to run about 50 percent more trains at rush hour and to reduce the time customers have to wait for a Red Line train to only about three minutes," Transportation Secretary Stephanie Pollack said in a statement.
The T says this decision will raise the current number of trains per hour from 13 to 20.
T officials say buying new cars actually costs $310,000 less per car than updating older ones.
With reporting by The Associated Press and the WBUR Newsroom