Boston Firefighters Douse 6-Alarm Fire In Charlestown, Cause Under Investigation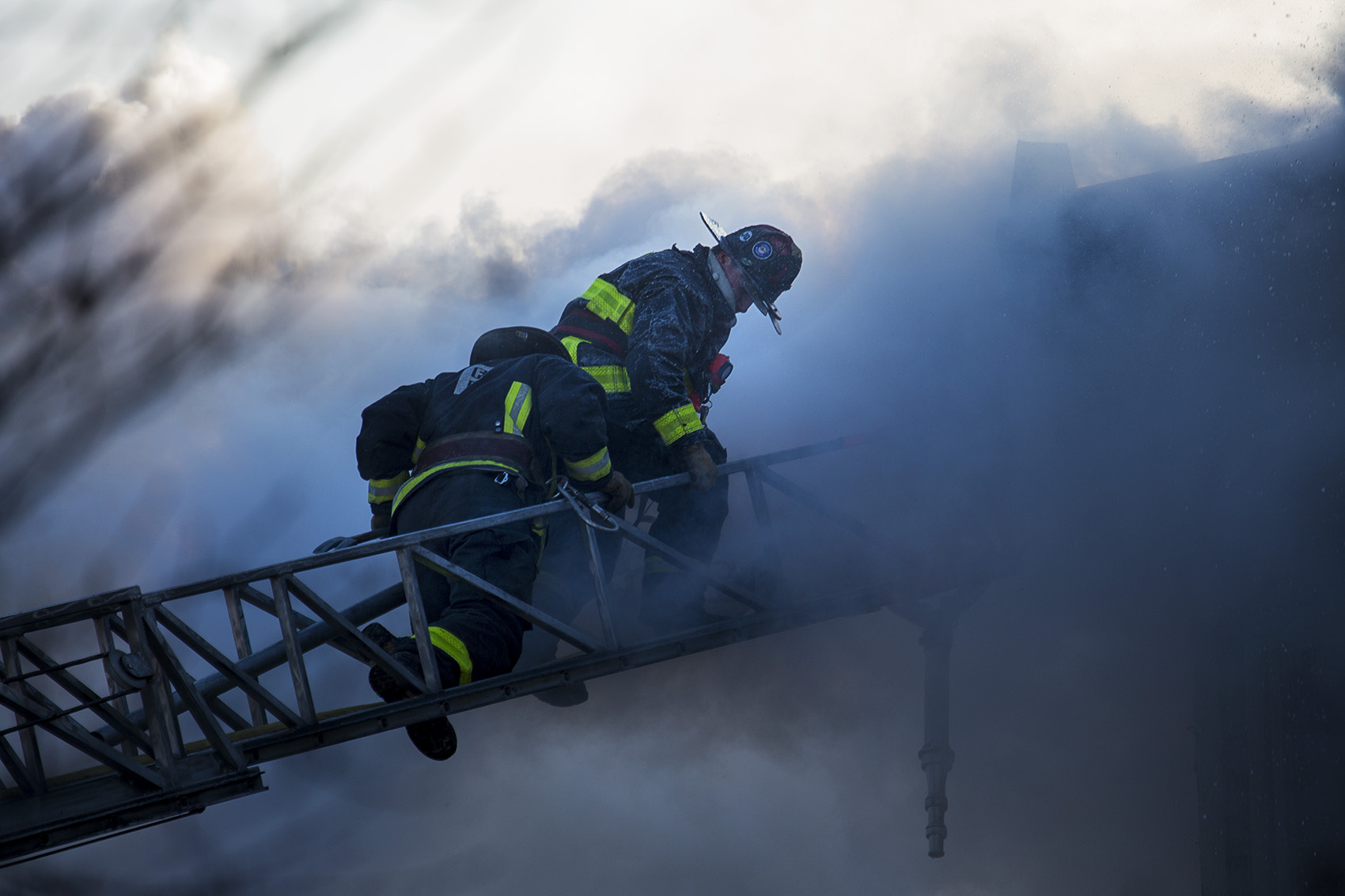 This article is more than 4 years old.
The Boston Fire Department says it is investigating the cause of a 6-alarm fire that broke out at a three-story building in Charlestown Friday morning. No one was injured in the fire, but the Boston Fire Department said that at least 20 people have been displaced.
Occupants were evacuated from the building, which houses a laundromat and dry cleaning business on the first floor and apartments on the upper floors, at around 6:30 a.m., fire officials said. Six apartments were destroyed in total. The laundromat was featured in Ben Affleck's 2010 movie "The Town."
More than 100 firefighters battled arctic-like temperatures while fighting the flames. Boston Mayor Marty Walsh, who was on the scene in the morning, said the temperatures caused some issues with water pressure in fire hoses, but no lines had frozen.
Fire crews said the fire was mostly extinguished Friday afternoon and that there were no visible signs of flame. However, crews remained on scene as a precaution and were putting out any hot spots — steam from firefighting efforts made it difficult to tell what was smoke.
Walsh said the fire was mostly on the third floor in the ceiling and walls and there had been some concern the fire could spread to nearby buildings. Investigators don't yet know what started the fire or where it exactly began.
Resident Derek Lechowicz, who has lived in the building for eight years, said he was asleep when the fire alarms went off around 6:30 a.m.
"We grabbed whatever we could and ran out," he said. "My clothes, wallet and phone. That's all I could grab."
He said the hallways were filled with thick white smoke.
Displaced residents went to the Charlestown police station just down the road to warm up and wait to figure out what would come next. Walsh said the city will work to help displaced residents if they need to find shelter.
More photos from the scene of the fire: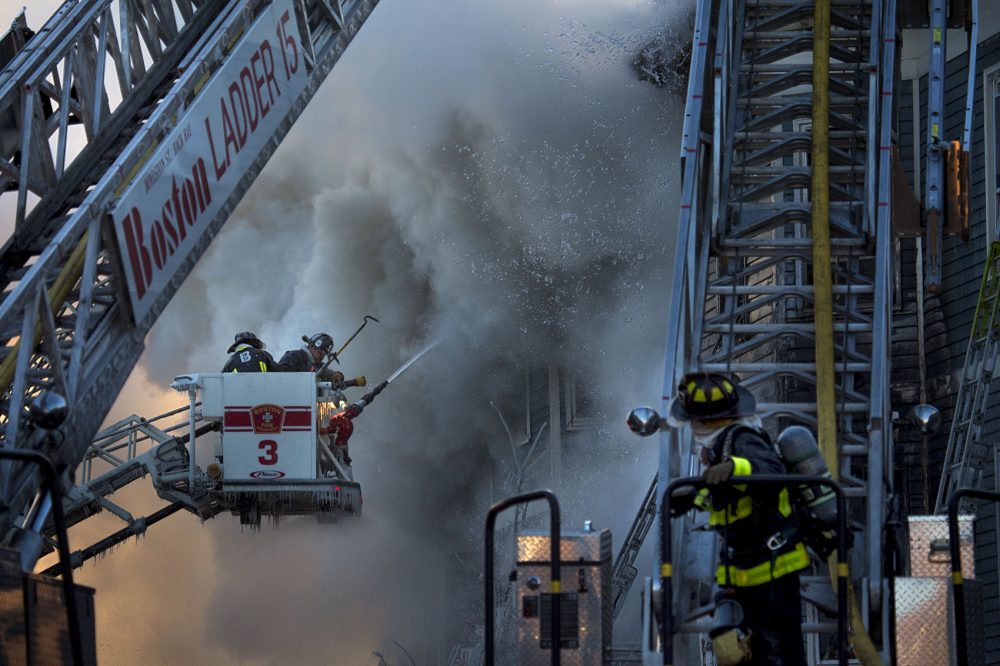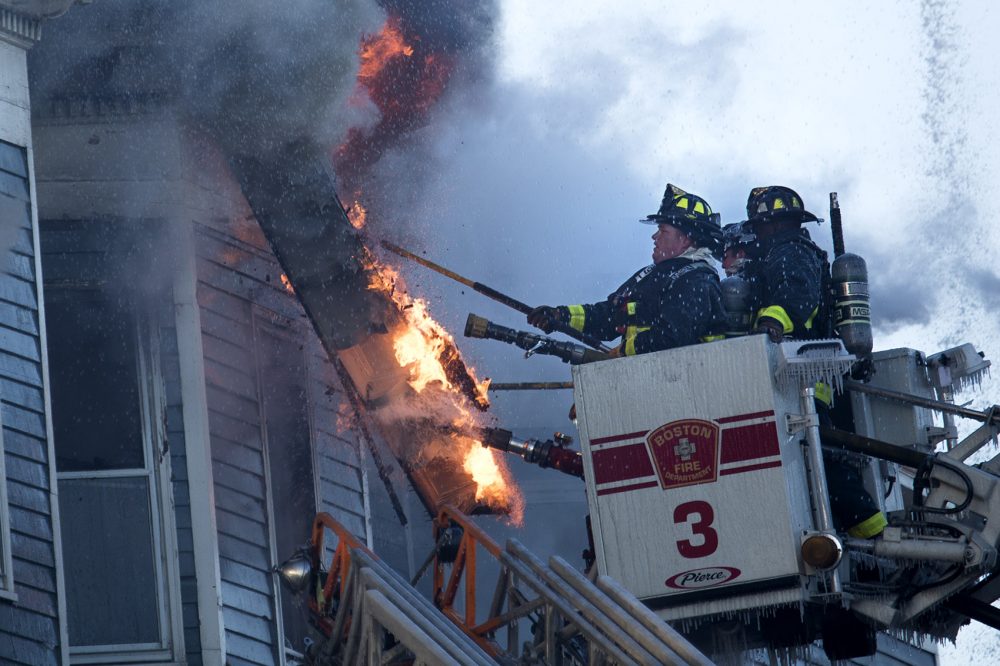 This article was originally published on December 16, 2016.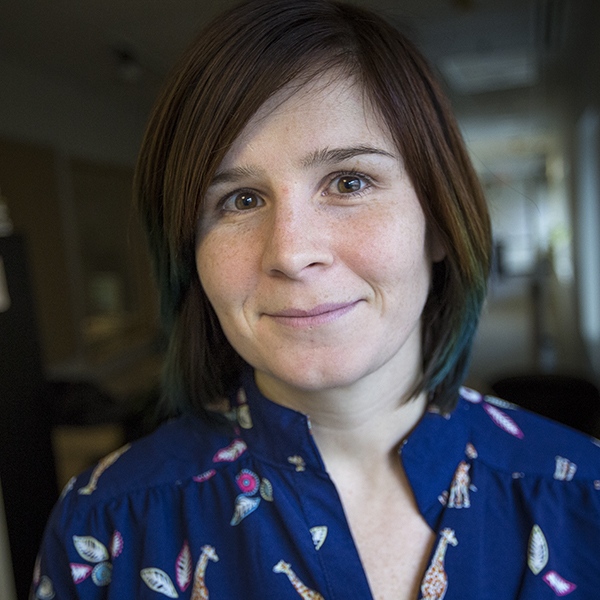 Ally Jarmanning Senior Reporter
Ally is a senior reporter focused on criminal justice and police accountability.