Forecast: It's Officially Winter — But Temps Will Be Warmer Than Usual Through The New Year
High pressure remains in control today with plenty of sunshine and seasonably mild air. Highs this afternoon will reach the lower 40s in Boston and remain in the upper 30s to the north and west of Route 495.
The winter solstice occurred at 5:44 this morning. This is when the sun is found directly overhead at "high-noon" at the latitude called the Tropic of Capricorn, which is 30 degrees south of the equator. The sun is directly overhead on the equinoxes at the equator and at the Tropic of Cancer, located 30 degrees north of the equator on the summer solstice. All of this tilt and rotating gives us our seasons.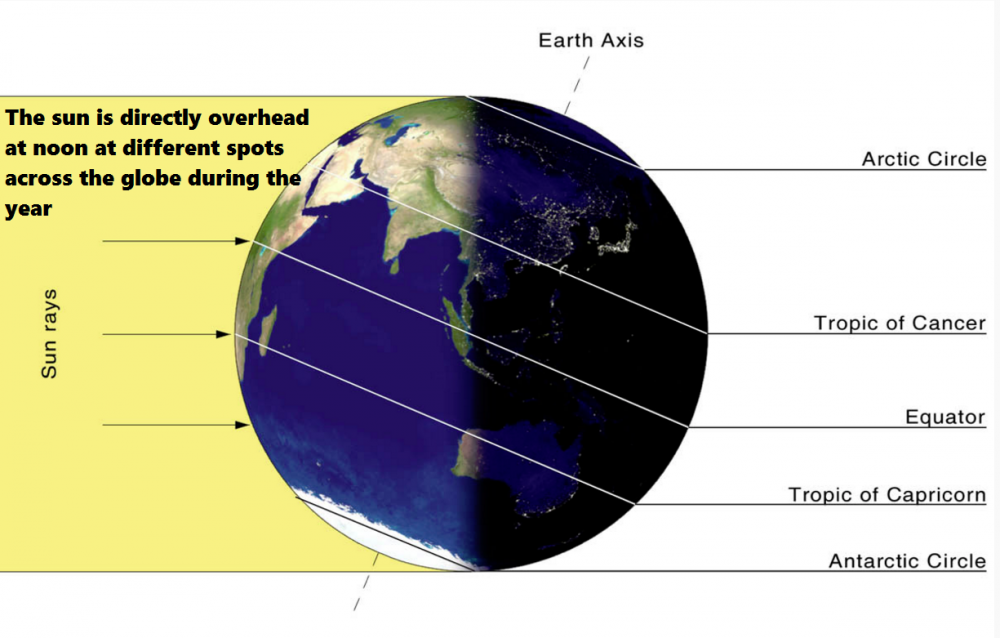 Even though astronomical winter arrived this morning, meteorological winter — the coldest three-month period — arrived on Dec. 1. Meteorologists are more concerned with temperature than light, although they are, of course, intimately related.
While it is officially winter, I don't see any storms in sight to bring either rain or snow. This is great news for travelers, but not so good news for those of us watching the drought. The 2.52 inches of precipitation (rain and melted snow) this month in Boston is still way below average, and I don't see any significant weather systems to change that.
Temperatures will actually be moderating over the coming days. We won't see 60s like last year, but even with the absence of El Niño, the weather will average warmer than normal for the rest of the year. There will be a few cold days over the next 10 but certainly, nothing sustained.
You can follow my weather updates on Twitter at @growingwisdom.
---
Wednesday: Sunshine. Highs in the lower 40s.
Thursday: A few snow showers in the morning and then a few rain showers. There could be a coating of snow west of Boston. Highs in the lower 40s.
Friday: Mostly sunny and seasonable. Highs around 42.
Saturday: Partly sunny. Highs 40-45.
Sunday (Christmas Day): Partly to mostly sunny. Highs 41-44.
Monday: More dry weather and seasonable.