Emerson's Colonial Theatre Will Reopen, Powered By British Production Company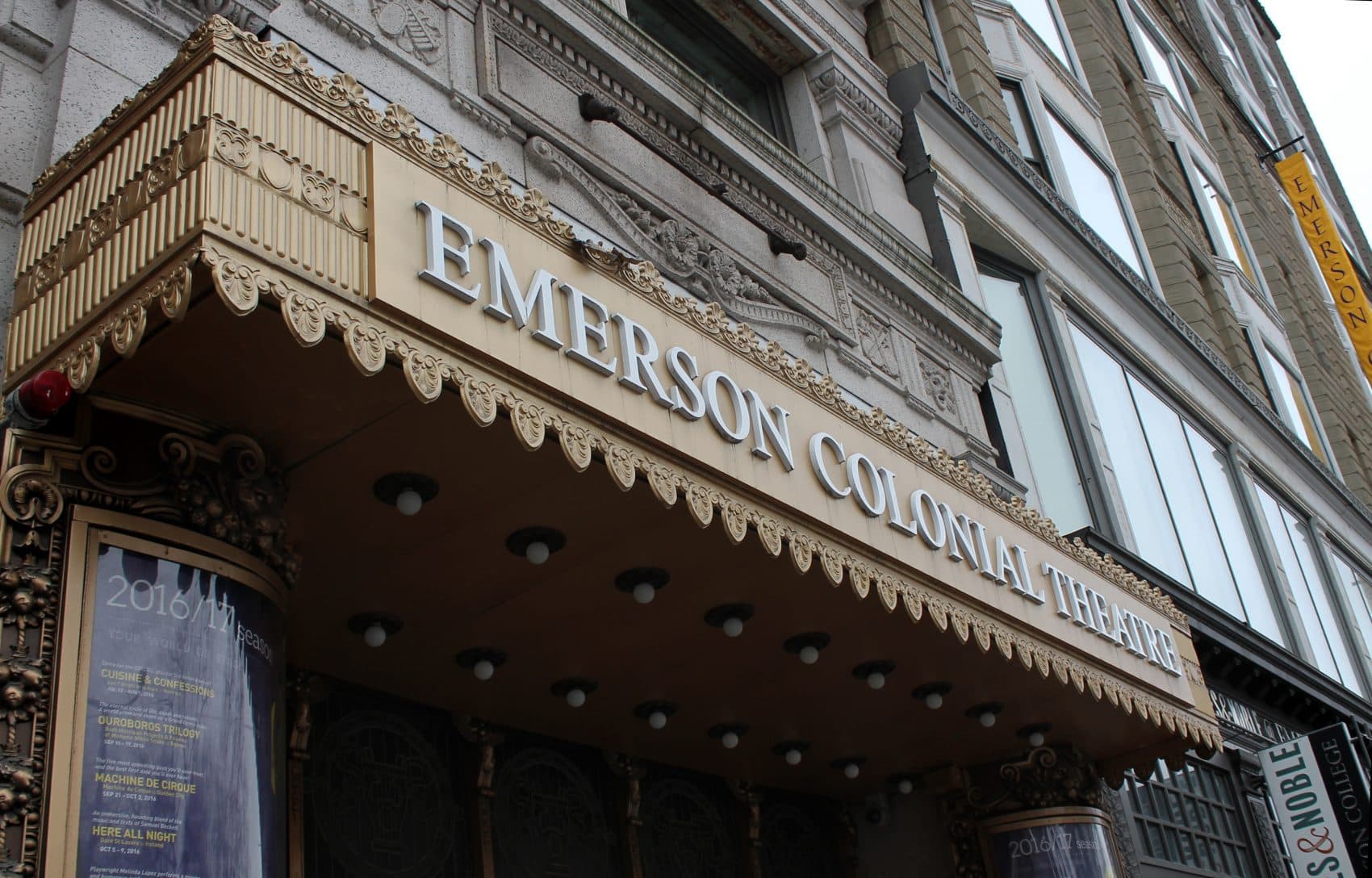 This article is more than 5 years old.
Emerson College's Colonial Theatre will soon be run by a London-based theater production group.
The Ambassador Theatre Group (ATG) is taking on a 40-year lease to operate Boston's now-dormant Colonial, according to the college. The agreement stipulates that performances will begin in January 2018.
The deal will result in more than $11 million in capital improvements and maintenance for the historic theater.
"When we moved from a conversation about a simple lease agreement to a partnership, that's the moment when ATG separated itself from the other suitors," said Emerson's president Lee Pelton, in a Monday interview.
The agreement should be finalized by the end of February, according to Carole McFall, Emerson's associate vice president for communications.
Programming by Ambassador Theatre Group should prove to be new competition for existing commercial promoters like Broadway In Boston. The international theater production company owns or operates 46 theaters around the world, mostly in the United Kingdom. The Colonial will add to its growing footprint in this country, which includes two Broadway houses, two theaters in New Orleans and two others in San Antonio. The majority owner of Ambassador Theatre Group is Rhode Island-based Providence Equity Partners.
Pelton said that Emerson is committing to a "seven figure" renovation before ATG takes control of the property, aimed at updating the venue's HVAC and asbestos-control systems. ATG will then make its own "seven figure" investment to update the physical plant and commit to an ongoing maintenance fund, Pelton said. The production company will also pay the school rent and a percentage of earnings "beyond a certain ticket threshold," Pelton added. He declined to offer specific figures, but said the school expects to earn revenue over the course of the deal, even with its initial capital expenses factored in.
The partnership also includes the establishment of an endowment to fund student trips to the famous Edinburgh International Festival, internships and student involvement with professional productions at the Colonial.
The fate of the Colonial had been unclear since it closed in October 2015 after a run by the touring company of "Book of Mormon."
The Colonial, which opened in 1900 with a seating capacity of 1,700, was a longtime host for the out-of-town tryouts of Broadway-bound shows. Richard Rodgers and Oscar Hammerstein III famously taught their cast the new title song for the musical that would be called "Oklahoma!" in the lobby. Later, it was a favorite venue of Stephen Sondheim.
More recently it's been a site for touring productions. The Colonial had been operated by Broadway in Boston for a decade and, most recently, by Citi Performing Arts Center.
Emerson has spurred the rejuvenation of Boston's Theater District with work by its producing and presenting arm, ArtsEmerson, and renovations to the Paramount Center and the Cutler Majestic Theatre. But it also raised concerns as it publicly mused about the future of the venue. Architectural plans publicized by The Boston Globe called for portions of the property to be converted to a dining hall.
A consortium of local producers and presenters, including Boston Lyric Opera, Celebrity Series, Broadway In Boston and Live Nation, had submitted a proposal for joint use of the Colonial. Boston Lyric Opera, on the hunt for a permanent home since leaving the Shubert Theatre after last season, also submitted a separate proposal for its own use of the space.
Boston Lyric Opera is hopeful this new arrangement will still allow for its own opportunities to stage productions in the venue.
"Emerson and [Ambassador Theatre Group] apparently kept venue needs of local non-profit producers like BLO as part of the conversation," BLO spokesperson John Michael Kennedy says.
Pelton cited ATG's openness to making the space available to local performing groups as a benefit of the arrangement.
This article was originally published on January 08, 2017.