With The Dean Ween Group, Mickey Melchiondo Continues Creating Jarring Quilts Of Sound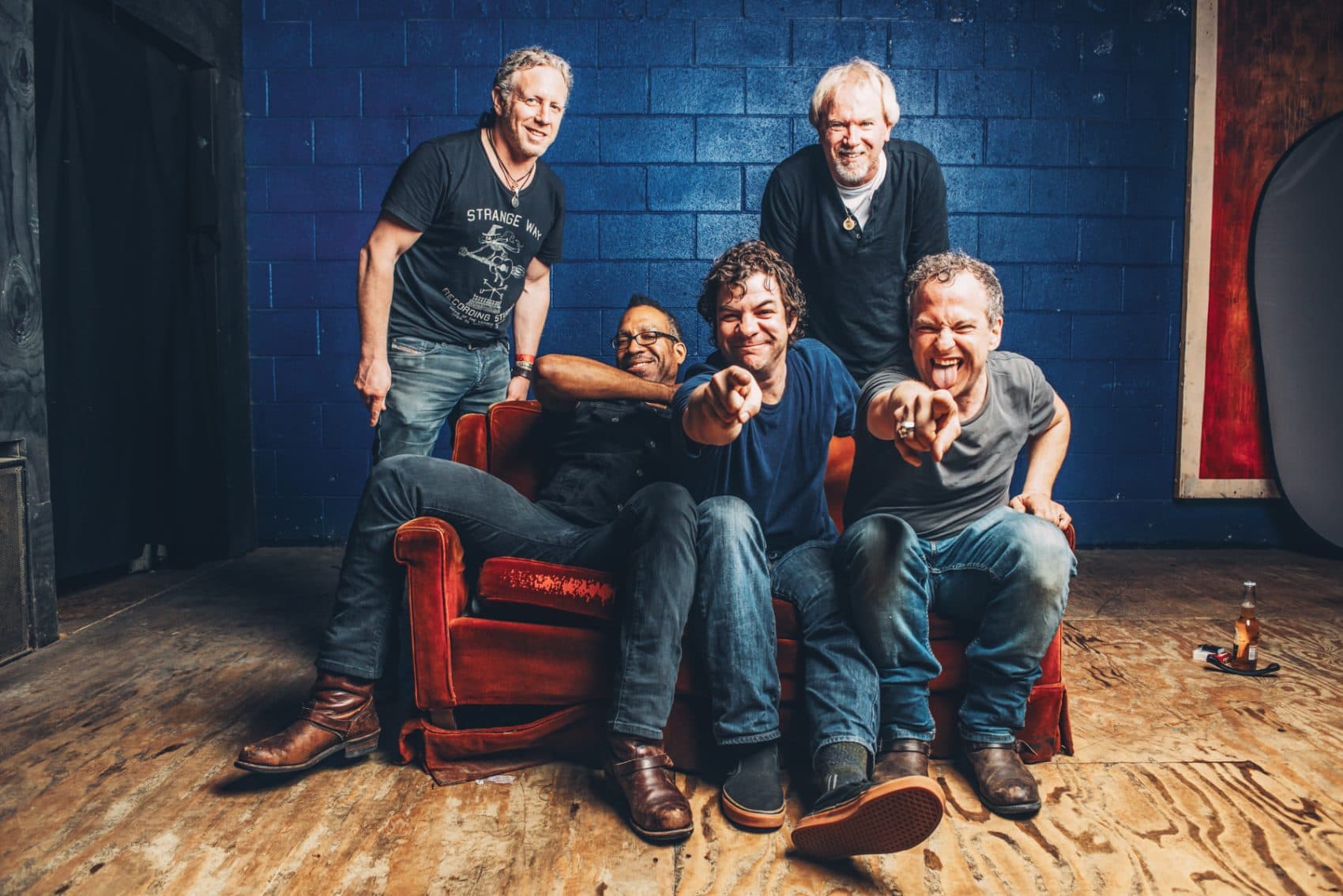 This article is more than 5 years old.
Let's say you don't know Ween's music or the music made by the lead guitarist's spinoff the Dean Ween Group. Then Dean Ween is fairly certain no matter what you read here (or anywhere), you're not going to like it.
He says he wouldn't. "And not only wouldn't I like it," Dean adds, "I wouldn't give it a chance. I'm not going to listen to it." What you have to do, Dean says, is listen to it first.
"I've heard from a lot of Ween fans out there that at first, they hated it. They just read about these two guys doing all these styles and there's humor and it was done on a 4-track. ... I can see why you might hate it without ever having heard a note. I think you need to listen to a whole album and let it win you over or come see us, whether it's the Dean Ween Group or Ween," he says.
Here, have a listen:
Last fall, the Dean Ween Group released its debut album, "The Deaner" — which is also Dean's nickname — and they begin a 10-date tour Tuesday, Jan. 17, at The Sinclair in Cambridge.
The touring band is basically the Ween touring band minus singer Gene Ween, plus non-Ween guitarists Scott Rednor and Bill Fowler. Dean's handling lead vocals alongside bassist Dave Dreiwitz, drummer Claude Coleman Jr. and keyboardist Glenn McClelland.
Dean (née: Mickey Melchiondo) and Gene (née: Aaron Freeman) formed Ween in New Hope, Pennsylvania, when they were just 13 and in middle school. They took the surname "Ween" in honor of The Ramones all using the band's name as their surname a decade earlier. Through the '90s and early 2000s, Ween built a huge cult audience in the alt-rock world, juggling musical styles like the Flying Karamazov Brothers -- Beatle-esque pop one moment, wild psychedelia the next, some funk, a prog-rock jag and maybe country and western after that. Some of those songs were done straight-up, but others were crude and rude, albeit cleverly so.
Twenty years ago, Gene had told me his first show, at age 7, was Kiss. "That pretty much set the stage. We try to bring in long guitar solos and long sets and try to be relatively theatrical. We've never tried to duplicate a song — it's always a different version of it live."
"I'll agree with what he said," Dean says, on the phone from his New Hope home/studio. "I just think that music should be fun. I don't like music with politics in it. There's been a lot of rock 'n' roll that attracts a lot of furious political subjects and that's not what I want to go out and see. If I want that, I'll go see Noam Chomsky speak. I think you should go out and shake your ass, like James Brown. The message is very clear, there are no gray areas. It's have fun, party down."
"The message is very clear, there are no gray areas. It's have fun, party down."

Dean Ween
Dean surveys today's rock landscape — mentioning festivals Ween played at last year — and goes on a mini-rant: "It's so f------ boring. The music sounds like it belongs in an iTunes TV commercial. There's no drinking, smoking bands out there. I don't mean that's important, that you have to drink but … who's our answer right now to The Allman Brothers? When you come see Dean Ween or Ween, it's entertaining. We are in the business of making people happy.
"When we do these [multi-band] festivals, I feel like I'm the oldest dude to take a guitar solo, unless you want to call what the jam bands are doing guitar solos. That's the void that the Dean Ween Group fills: long concerts, a lot of guitar solos. What happened to f------ guitars solos?"
At present, Dean is a Ween alone. His mythical brother, Gene, exited the band in 2012. Drug and alcohol addiction took a toll; there was breakdown on stage and a subsequent rehab. Back then, Gene told the A.V. Club, "Ween has always been a part of my life, but at this point I'm ready to put it on the back burner. I'm not making any statements about anything, about Ween. I'm half of Ween, it's always been part of me, and we'll see how it goes."
Gene got sober. He made an album and toured in 2014 with a band named after his given surname, Freeman. Dean continued to play with the offshoot punk/metal duo he formed in 1991, the Moistboyz, which released their fifth album in 2013. But there's this, too: Last year, Gene reunited with Dean, and Ween and played 22 shows. They plan more dates later this year, too, starting next month.
Dean is iffy about Ween's future beyond that. "I can't really answer that. It's funny. Even after 33 years of being in Ween, even with all that time, we're in a feeling-it-out phase. I think at first it was 'Let's go slowly and see how the shows go before we book anymore.' We only had a few and those went great and so we booked some more. That's where we are at now. The next part in the process would be at some point to make a record, but we're not in the process of making the record right now."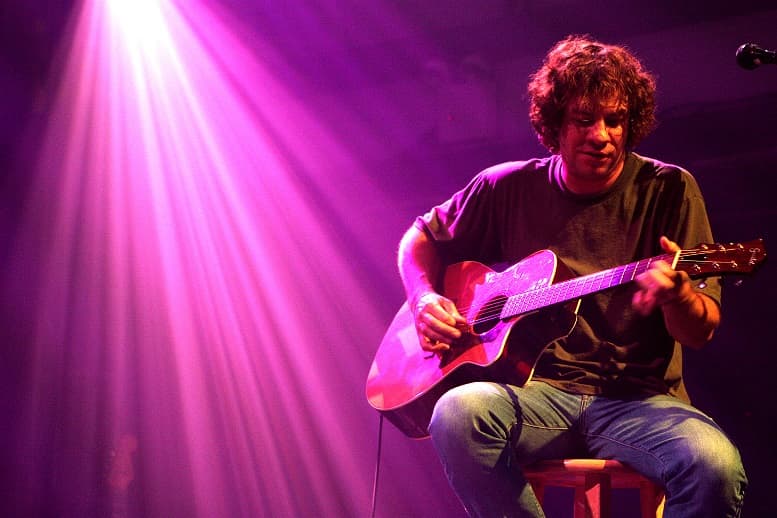 Dean is excited to be focusing on the Dean Ween Group now and says it will go on "forever and forever," no matter what happens with Ween.
"Ween had all the freedom in the world, always has," Dean says. "For either of us no matter what style it was or lyrically, everything was in play. With the Dean Ween Group it's even more, 'cause I get to make all the decisions. And when I started the Dean Ween Group there was nothing on the table for a week."
What the Dean Ween Group came up with on "The Deaner" was that jarring, crazy-quilt of sound Ween fans will recognize and groove to. Do you like Southern rock à la The Allmans? The song that kicks off the album, "Dickie Betts," is an homage to Dickey Betts, and the Allman Brothers' song "Jessica." You like country and western? The instrumental "Shwartze Pete," is toe-tapping hillbilly music, with a stylistic tip of the hat to guitar pioneer Les Paul.
"Charlie Brown" and "I'll Take It (and Break It)" drive deep into heavy metal-land. Scuzzy punk rock rears its head on "Bundle of Joy." And the album's closer, "Doo Doo Chasers" is a crazed, psychedelic Funkadelic song, with guest guitar from Dean's pal and Funkadelic member Michael Hampton.
There may be a warp factor in the material, but Dean says he's basically drawing from classic rock sources. He ticks off his four favorite acts as The Beatles, Parliament-Funkadelic, Prince and Jimi Hendrix.
The Dean Ween Group, as with Ween, have no problem poking fun at people or trends. "Exercise Man," for example, concerns a self-entitled, arrogant fellow who lives to work out and bike (played by Dean in the music video). It's a jaunty, nasty tune with Dean tossing all kinds of invective at the bicyclist who will "die at 57 of a heart attack."
"I can't stand the exercise man," Dean says. "I'm just the opposite [of him]. I can't even help you lift a couch. I'll get hurt."
In the speedy, scabrous and hilarious "Bundle of Joy," Dean sneers, "I'm a bad motherf----- and I take no s---/ Spent my last $20 on a cocaine hit/ If you hear any noise it's just me and the boys/ I'm a rock 'n' roll god and I'm just a bundle of joy." The ultra-catchy screamer of a song was inspired, Dean says, by seeing "this really scary punk band playing our local bar," where his posing was undercut with low self-esteem.
"The guy [in the song] is saying 'I'm so rock 'n' roll, I'm like Keith Richards. I spend all my money on drugs if I got it.' And then it's like [the reality is] 'I'm in a mall and masturbating.' That song I love. It's got a lot of righteousness and then this total self-deprecating line — he's not in the limo with the chicks at all. He wishes he was."
Infusing rock with humor is tricky, whether you're diving into various genres or being funny with lyrics. Ween is up there with The Dictators, Sparks and Flo & Eddie. It's hard to pull this off without it coming off as a goof. (See: "Weird Al")
"We never consider it, but we do walk that line very well because it's the real thing," Dean says. "It's a little disrespectful when somebody says that you're parodying them. Who would do that?"
What Ween has often done is had their tongue-in-cheek, maybe giving traditional sounds a warped twist. In 1996, for instance, Ween recorded the "12 Country Greats" album with some top Nashville session guys.
"We didn't go to Nashville to make fun of these old country legends," Dean says. "We went there because we love that music and we wanted them to be part of it. We wouldn't go down there to make fun of it. There are bands that are sarcastic and I don't like it. I don't like Frank Zappa for that one reason alone. A lot of times he's making fun of this genre he's playing — there's no doubt that he loves it or whatever but it's almost showoff-y. It's not sincere enough for me."
"It doesn't mean you can't have it both ways," Dean concludes. "I think The Beatles without the humor is not The Beatles at all. Prince without the humor would suck; it has to be in there. We take it a little further, but I mean we have incredibly painful breakup songs that mean so much. Every time we play them on stage, no matter how old a song is, I try and take myself back to that place — it's not a happy place — so I can deliver those songs at their best. Sinatra delivered these songs like his heart had just been broken an hour before the show by the love of his life. That's being a pro."