Art In Boston That Made You Think
Here at The ARTery, we spend a lot of time checking out art in and around Boston — and so do you!
In December, I asked, "What was one piece of art in the Boston area that made you think this year?" I received a number of responses, ranging from temporary public art exhibitions and sculptures to local buildings and museum shows. You highlighted pieces on our radar and mentioned several that were not.
For several of the submissions, I followed up via email, asking if you wanted to expand on your answers. Here's a sampling of your responses (slightly edited for clarity):
"Rise / Gateway to Boston," by Fern Cunningham and Karen Eutemey
Mattapan Square, Boston
Former Mattapan residents Fern Cunningham and Karen Eutemey created the two 19-foot bronze sculptures in 2005.
"Growing up in a Haitian immigrant family and living in Mattapan, I always felt safe, comfortable and at home," wrote Marjorie Saintil-Belizaire. "I love how the male and female sculptures' hands are held together and extending and reaching out into the air. I feel as if they are reaching out for my hand to grab and to hold. This symbolic gesture suggests, 'Come with me ... we can make it here together.' The little girl standing in front of them signifies the future. I truly feel this sculpture is what every immigrant that moves to this country should see and feel."
---
"SOS (Safety Orange Swimmers)," by Ann Hirsch and Jeremy Angier
Fort Point Channel, Boston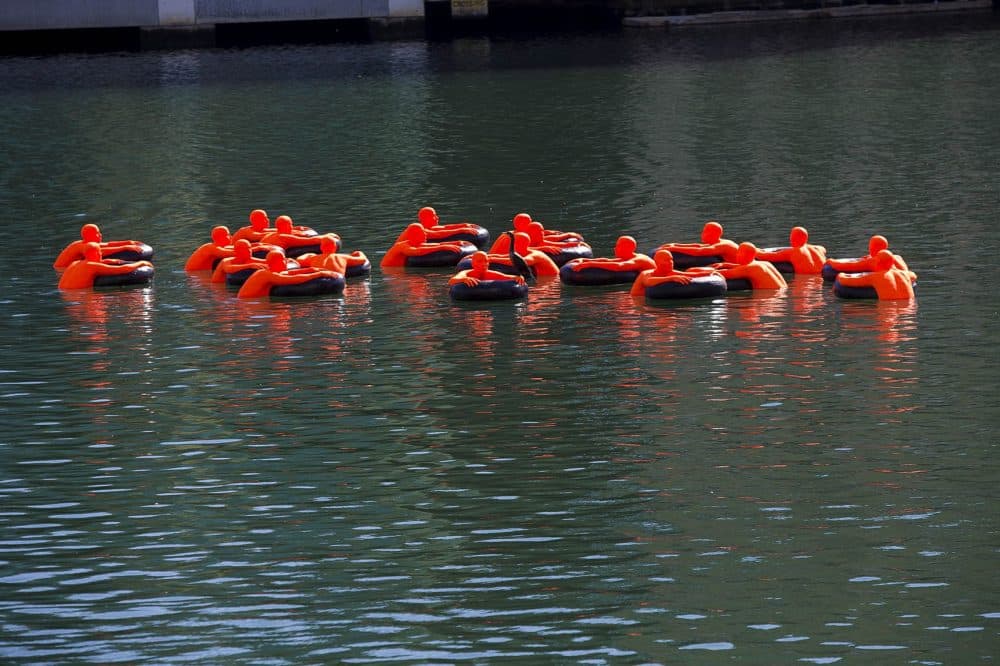 This temporary exhibition in Boston's Fort Point Channel called attention to today's refugee crisis. Each figure represented nearly 1 million of the United Nations' estimated 21.3 million refugees in the world today, as we previously reported.
The "scale of refugees to figures floating in the water is heartbreaking," Madhumita Narayan wrote. "The realistic sculptures really made it feel like a more tangible cause, rather than just a statistic."
---
"HOMiE: In Our Eyes," by Boston Public School students
Museum of Fine Arts, Boston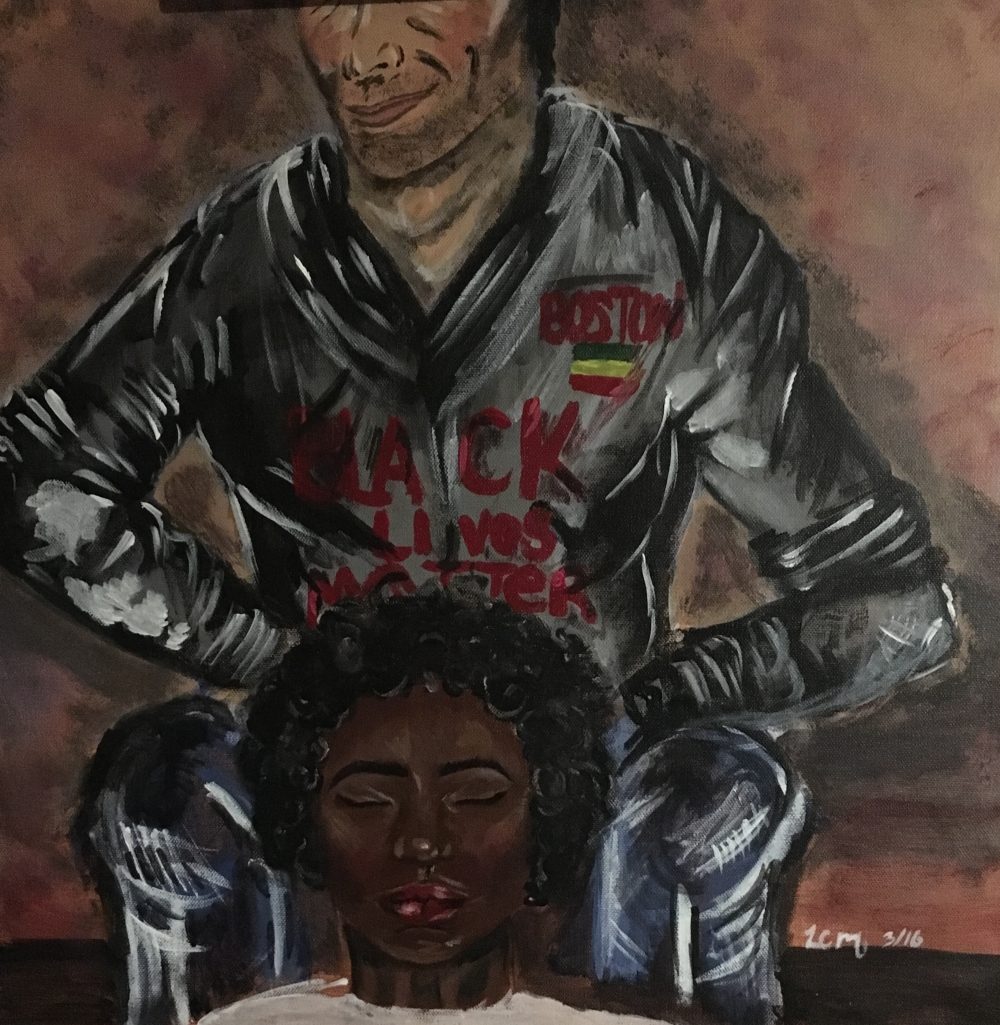 In 2016, the Museum of Fine Arts partnered with Boston Public Schools to put together an exhibition of art by local teens exploring the idea of home.
"The entire museum is magnificent, but I loved that this was art by current-day local teens," wrote Elyssa Schneider.
---
Edgar Allan Poe statue, by Stefanie Rocknak
Theater District, Boston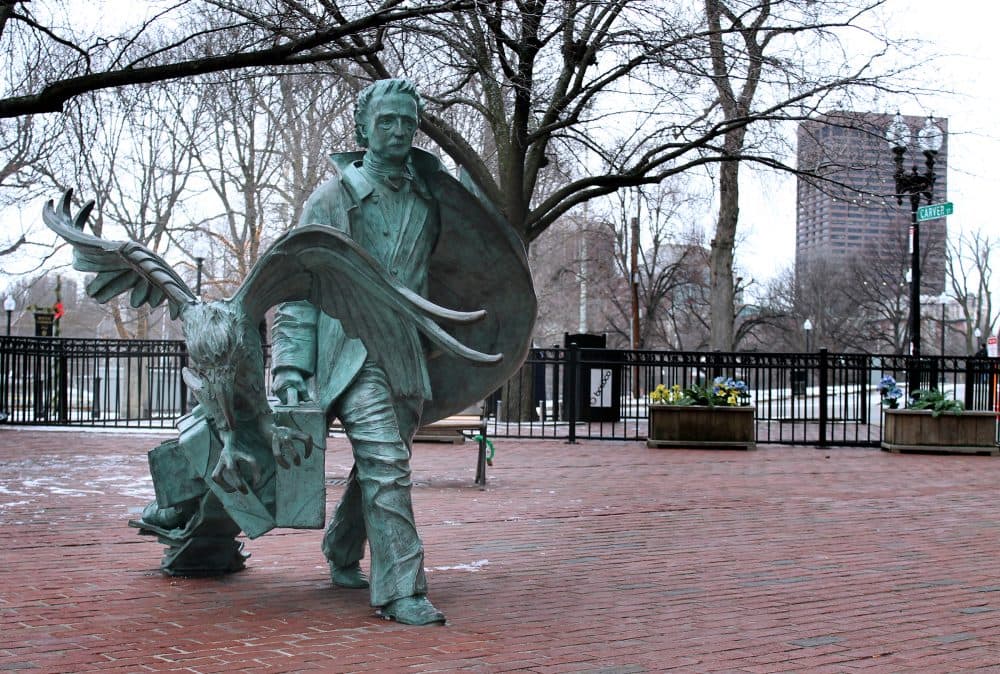 The statue was unveiled in 2014, around the 165th anniversary of the legendary horror writer's death. Poe was born in Boston in 1809 and appears in the statue with a giant raven bursting from his case.
"I just love the movement of the piece and it has made me look up and read his work," wrote Marybeth Crowley.
---
"The Young Orphan," by William Merritt Chase
Museum of Fine Arts, Boston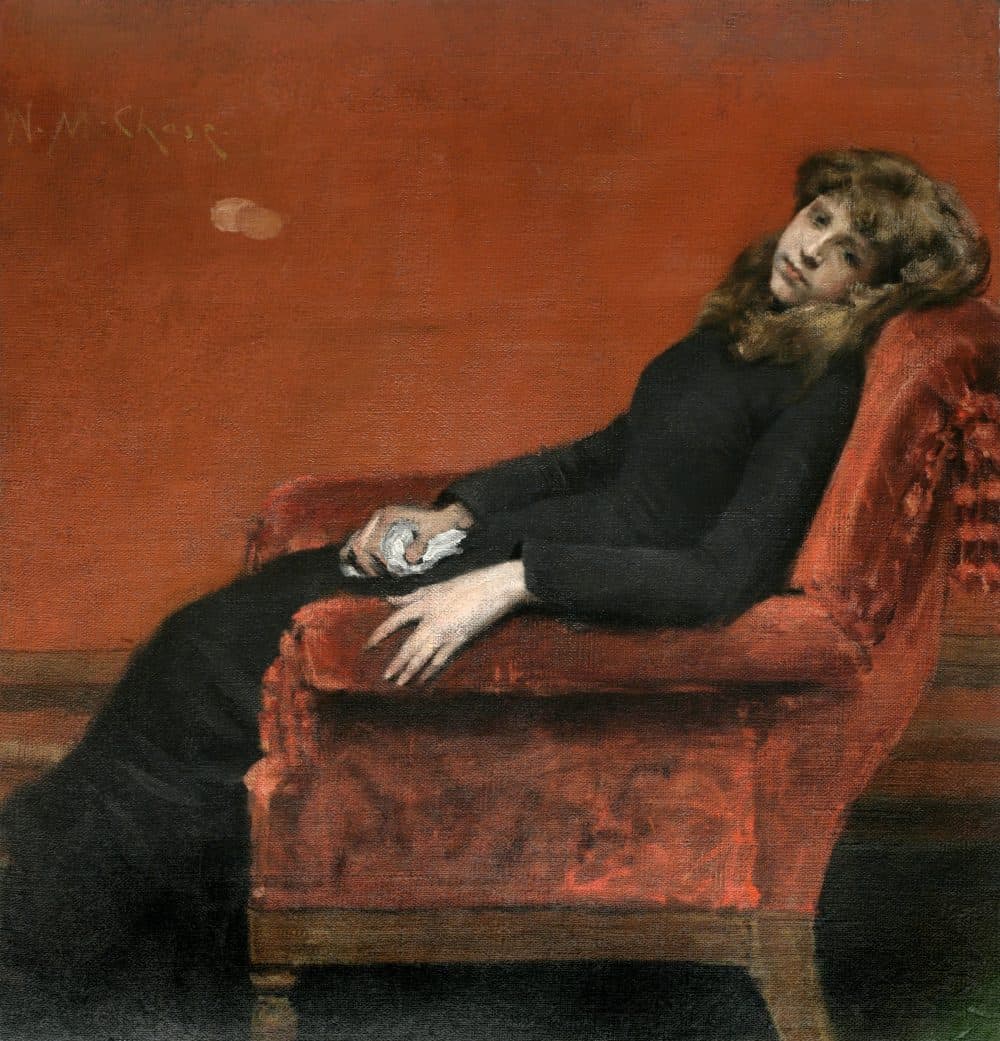 The portrait of a young woman lounging in a red velvet chair was part of the Museum of Fine Arts retrospective of William Merritt Chase's work.
"Most portrait painters can put joy, anguish, anger and even indifference on canvas, but disappointment not so easily, and the hardest of all is pensive uncertainty, as in this Chase portrait. What's she thinking, half-swallowed by that red, soft, lush Victorian furniture, and what's that in her hand — a crumpled letter, a handkerchief?" wrote Andrew G. Plaut. "Idle moment, indeed; something will soon come next, but what just happened? Any viewer experienced with people in their teen years will recognize the mood for its faintly vacant unpredictability, and the unalloyed skill of Mr. Chase in brushing it onto canvas."
---
Christian Science Plaza
Back Bay, Boston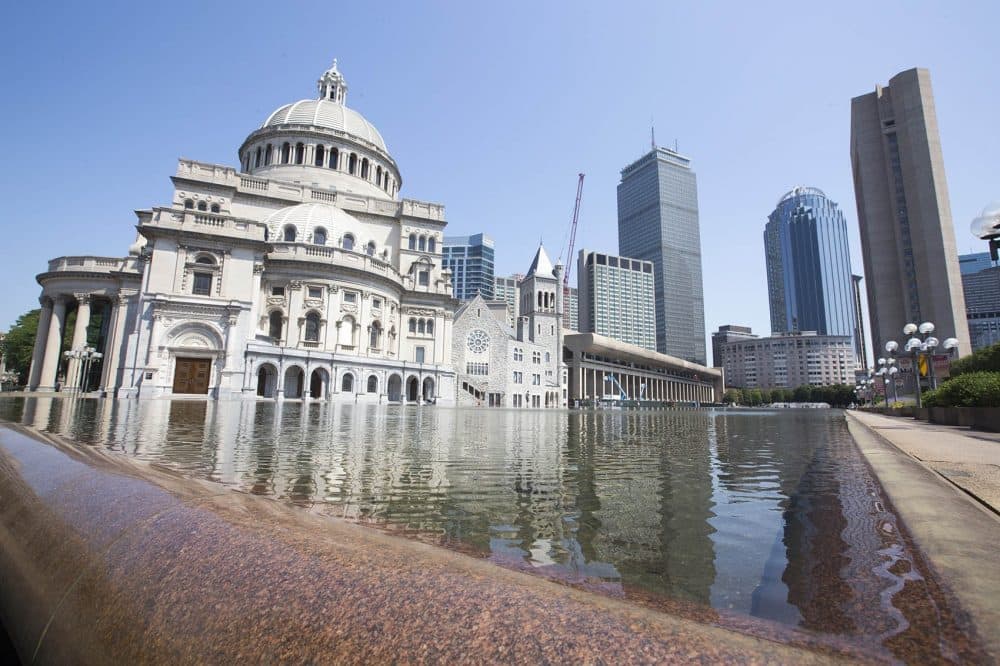 The city of Boston declared the plaza, which includes a century-old cathedral and vast reflecting pool, a historic landmark in 2011.
"I am not a member and even think [Christian Science] is wrong, but there is need for religion in our secular society. And the reflecting pond bespeaks peace and generosity, both virtues much needed in our time," wrote Edward Vacek.
---
"Breathing Flower," by Choi Jeong Hwa
Museum of Fine Arts, Boston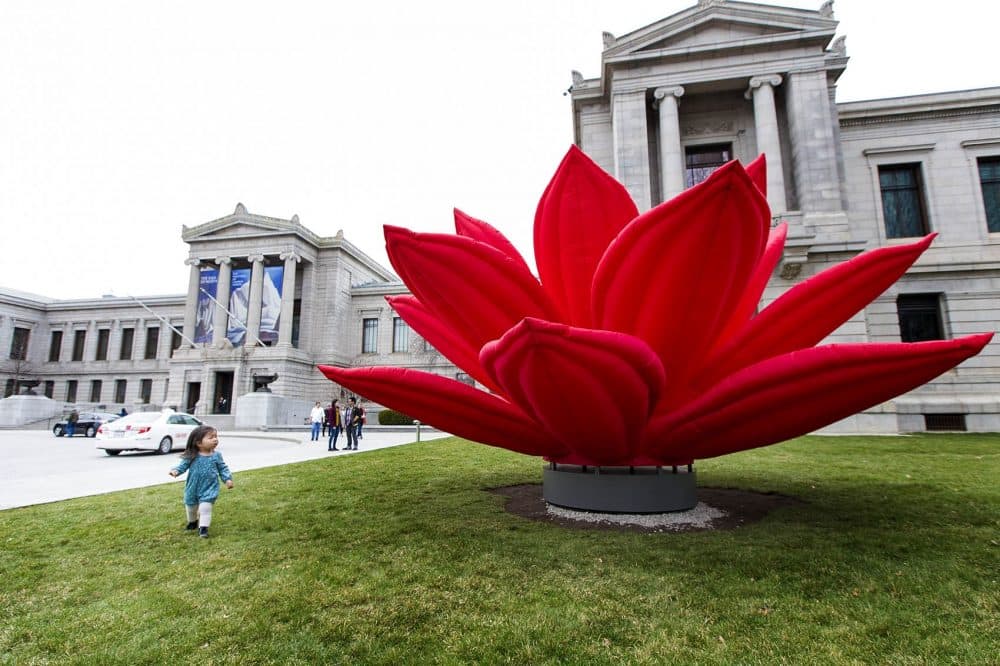 Choi Jeong Hwa was one of 11 artists featured in the Museum of Fine Arts' exhibition, "Megacities Asia," that was on display last summer. The giant polyester lotus flower sat outside the museum, luring visitors in.
"I doubt anyone who was driving by, walking by, biking by, or riding the T by, would miss it. Every time I was there, there were always plenty of people of all ages surrounding it, taking selfies, or simply just watching it open and close, sway with the wind. Even thinking about it now, I can recall the sunshine and warm weather of our past summer," wrote Yuen Kwan.
This article was originally published on January 12, 2017.