Affleck Should Have Stuck To Directing For His Latest Boston-Based Film 'Live By Night'
Resume
Ben Affleck, the good-looking, locally-reared actor, who from time to time has projected a wooden on-screen presence, has turned out to be a reliably decent director. His debut, "Gone Baby Gone" back in 2007, transformed Dennis Lehane's Boston-seated crime novel into a cinematic pulp noir. That edgy effort had cinephiles anxious for more and Affleck rewarded their patience with another gritty crime drama, "The Town," in 2010 and then "Argo" in 2012. His latest effort, "Live By Night," brings another Lehane crime story to the screen.
It begins during the Prohibition Era in Boston, where the Irish and Italians are locked in a blood feud over the bootleg trade, and later transitions to Ybor City, the developing section of Tampa, Florida, where Italian and Latino crime coalitions govern the town and control the flow of molasses — critical for rum.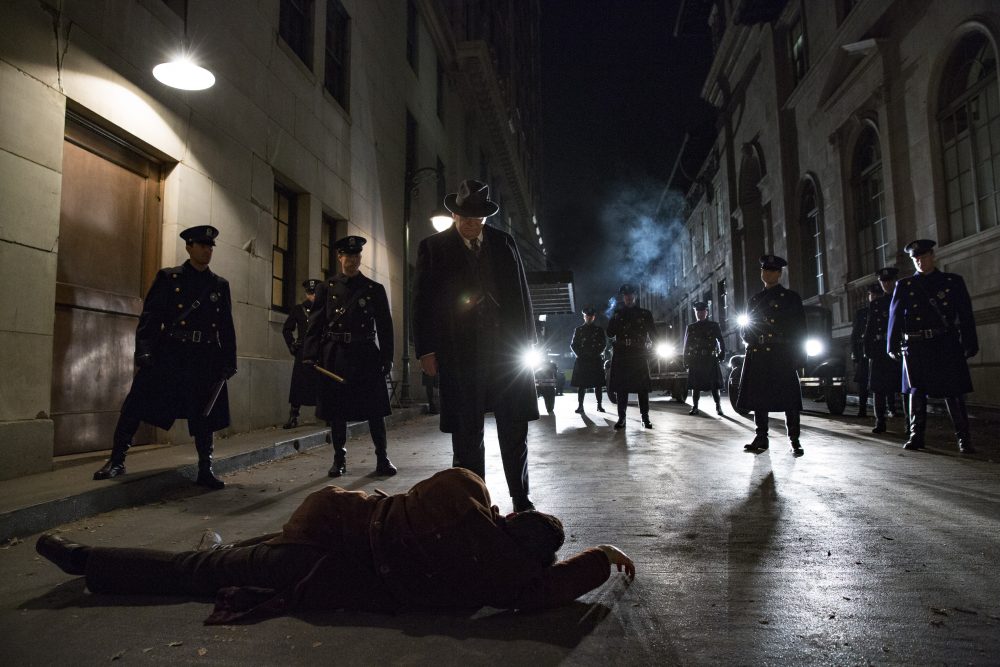 Ambitious in scope, "Live By Night" covers a lot in just over two hours, spanning decades and international borders. It's an American crime saga in the mold of "The Godfather" or "Once Upon a Time in America," though not nearly as sturdy as either of those immutable classics. Affleck takes on the role of central protagonist, Joe Coughlin. The son of a prominent police officer (a tortured Brendan Gleeson), Joe returns home from service in World War I embittered and turns to life on the dark side of the street. He falls in with Irish mob capo Albert White (Robert Glenister, who with stout body and a toothy malevolent grin casts wafts of James Cagney), and into bed with White's Dorchester-bred moll. It's never a good idea to sleep with the boss's girl. For Joe, it leads to an epic beat down — one that will trigger more than a visceral wince in most gents — and a stint in jail.
Once out — thanks to dad pulling some strings and forcibly so — Joe gets an offer from White's rival Maso Pescatore (Remo Girone, elegantly creepy and imposing) to run operations down in Tampa. Joe gets things under control pretty quickly — perhaps too quickly — by cozying up to the local police chief (a dutiful Chris Cooper), who, while unwilling to be in the mobsters' pocket, knows how to navigate the corrupt network adroitly. Joe meets the lovely Graciella (a lithe and alluring Zoe Saldana), sister of the main Cuban molasses distributor. Over dinner, as their eyes lock, Graciella repeatedly tells Joe they won't become lovers, so you know exactly what happens next. It gets complicated when the Ku Klux Klan shows up and starts poking around in Joe's affairs. Cutting them out of the speakeasy business was one thing, but cavorting with people of color? That gets them cross-burning mad.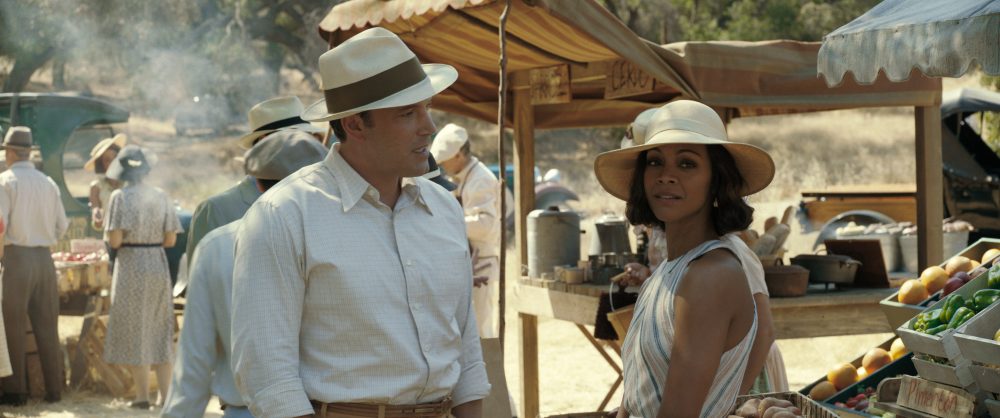 The film, shot by Robert Richardson who's framed several Tarantino projects including the Panavision resurrection "The Hateful Eight" is a wonder to behold and the period sets are opulent spectacles of awe as well. Folks will have fun seeing ole' Beantown as it was nearly a century ago with places like the Fairmont Copley Plaza Hotel with Model Ts and Rolls-Royce Silver Ghosts lined up out front and the ballroom teeming with flappers. However, Affleck looks a bit out of sorts in Joe's big fedora. It's a demanding role that requires a commanding presence and while Affleck hits the mark midway through, he and the film are deeply handicapped from the get go as we never really know what drives Joe to go so far awry of his father and the law.
Overall, the film doesn't quite have the emotional cohesion and drive to go the saga distance. At its roots, it's about two loves and a grudge (Coughlin's against White), yet there's myriad subplots and haymaker plot twists that crowd the framework. Most bear relevance, yet similarly they distract and detract.
Beyond the sets and photography the real pop to "Live By Night" comes through the fringe players who encircle and confront Joe. Gleeson and Cooper get a lot of emotion across in short sprints and Glenister and Girone take their stereotypical bits to new heights. There are a few breakout efforts by Chris Messina as Joe's loyal lieutenant, Dion, who's able to navigate criminal terrain with ease, and Max Casella, who channels Joe Pesci as Digger, Maso's big-mouthed and dim-witted son. Also notable are Matthew Maher, who must be on Affleck's speed dial as he's been in seven films with Affleck, as a bloviating Klansman with connections and a high opinion of himself, and veteran actor Anthony Michael Hall, a long way from "The Breakfast Club," as a southern gent with his toe in piranha-infested waters.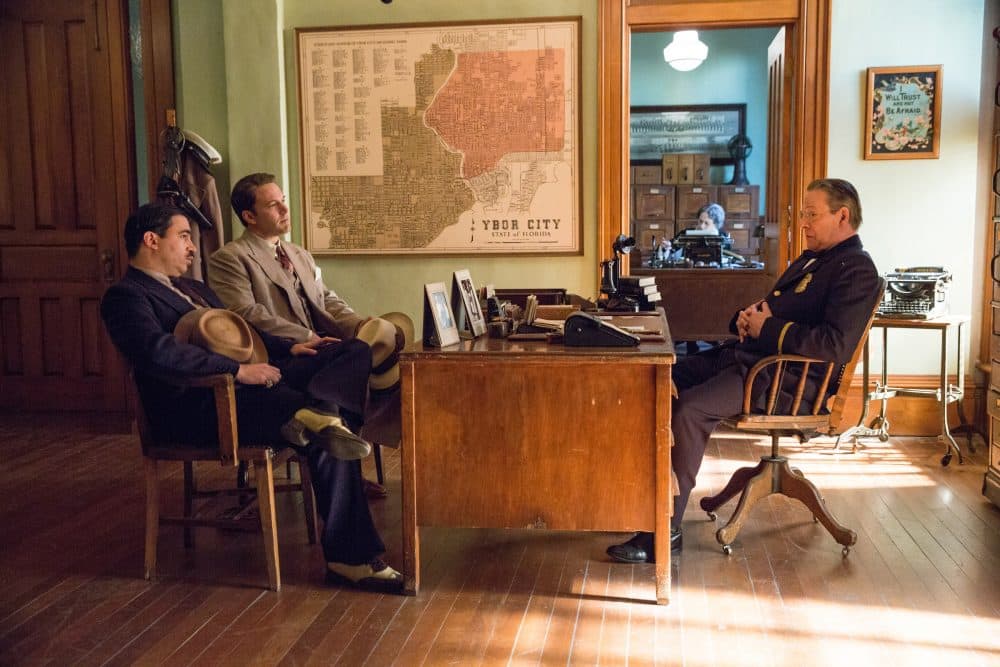 Fan or no fan, you have to appreciate Affleck's respect for all things Boston. He's now directed two and a half films here, and famously, back in 1998 he and Cambridge Rindge and Latin peer, Matt Damon, scored the Oscar for best screenplay with the Southie and Harvard set "Good Will Hunting." As a filmmaker, he's gotten Boston more right than Mark Wahlberg's "Patriots Day" or even Martin Scorsese's "The Departed."
"Live By Night" consequently marks the fifth Lehane novel to be adapted for the big screen, alongside "Mystic River" (2003), "Gone Baby Gone" (2007), "Shutter Island" (2010) and "The Drop" (2014)." (Lehane also serves as executive producer for this film.) Besides "Shutter Island," which the impeccable Scorsese directed, it's the most complex of the author's novels to adapt.
It's a stretch for our home guy and an admirable go, no doubt. All the pieces are there. But if another thespian tackled the role of Joe, as when Ben let younger brother Casey take the lead in "Gone Baby Gone," perhaps Affleck would have been free to focus more effectively on the complex narrative arc. Just thinking about the locations, litany of characters, detailed authenticity of the era and interweaving of plot points across time (Affleck wrote the screenplay too) is a dizzying undertaking if just from the sideline. You have to admire it in stature alone — it's never dull. But by the Coppola measure, "Live By Night" ends up closer to "The Cotton Club" than any "Godfather" chapter.
This segment aired on January 13, 2017.