Republicans At Mass. Colleges Say They've Felt A Backlash Since The Election
Play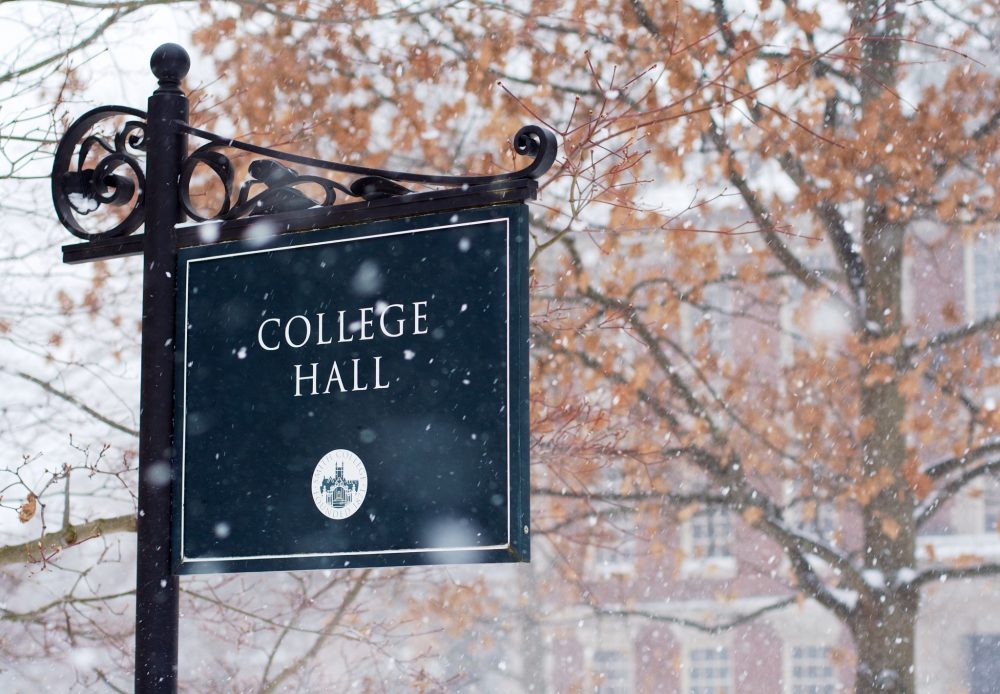 This article is more than 6 years old.
Next week, Republicans will have a firm grip on power in Washington. But on traditionally liberal college campuses in New England, Republican students say they feel more frozen out of the political conversation than ever.
'Not A Comfortable Position'
During the presidential campaign, whiteboards outside some dorm rooms at Clark University in Worcester were covered with pro-Hillary Clinton messages. So freshman Faith Witkos used hers to talk up Donald Trump. That wasn't a problem — until Trump's victory.
"I did wake up the next morning after election results came out with some profanities written all across my board, and I don't know, to this day, who did it," Witkos said.
Witkos is one of many politically conservative college students across Massachusetts who say they've felt increasingly uncomfortable expressing their views, as election anger is sometimes aimed at them.
Theresa Meyer, co-president of the Republican Club at Smith College in Northampton, said expressing conservative views on campus was difficult even before the election.
"We are often faced with direct attacks in classes," Meyer said. "If you speak publicly about it, your name will end up on Facebook or on Twitter. And, you know, it's not a comfortable position to be in. Nobody wants to be the girl that you walk into the dining hall and everybody hates you."
'It's Time For Everyone To Unite'
"I'm sorry that they feel that way. I don't think personal insults are ever really appropriate or professional," said Nina Henry, a member of the Smith College Democrats. "But I do think there are a lot of students who are going to be targeted under a Trump presidency — for their sexuality, for their religion, for their immigration status. And I think those are the people we need to be worried about right now."
Worried in part because — since the election — police departments across the country have reported sharp increases in crimes motivated by race, ethnicity and religion.
There's no reason to think the backlash on campus experienced by college Republicans has reached that level, said Ben Rajadurai, a senior at Stonehill College in Easton and chairman of the Massachusetts Alliance of College Republicans.
"It was a very, very angry and divisive election, and now, I guess, it's time for everyone to unite and come back together," he said. "And that's really all we can do at this point."
But that's not happening yet, Rajadurai said, and he feels that animosity toward Republicans on campuses has hindered debate — and, it appears, friendships.
"I had two friends in particular that literally didn't talk to me for like a week after the election," said Joelle Krause, a Republican at Clark.
Krause also felt alienated by Clark's administration. She met with the university president after he sent an email offering support to students upset by the election.
"I had some really valid fears of mine that, if the election had gone the other way, I would have been incredibly afraid of," Krause said. "And I don't think, I told him, those wouldn't have been addressed if the election had gone the other way."
But David Angel, Clark's president, defended the email. He said it was meant to be a message of caring to those in fear after the election.
"Our response was not to the election result," Angel said in an interview. "It was really to some of the concerns that have been triggered. It was the vulnerability of members of our community, largely in response to the way in which this election unfolded itself."
Angel said administrators and faculty at Clark are brainstorming ways to get students of all viewpoints talking. Unless they can create a climate of respect and inclusion, he said students could pull back from the kinds of conversations that are so important in college.
On that point — at least — he and college Republicans agree.
This story comes via New England Public Radio. 
This segment aired on January 19, 2017.