Harvard Lays Off About 115 As It Outsources Endowment Management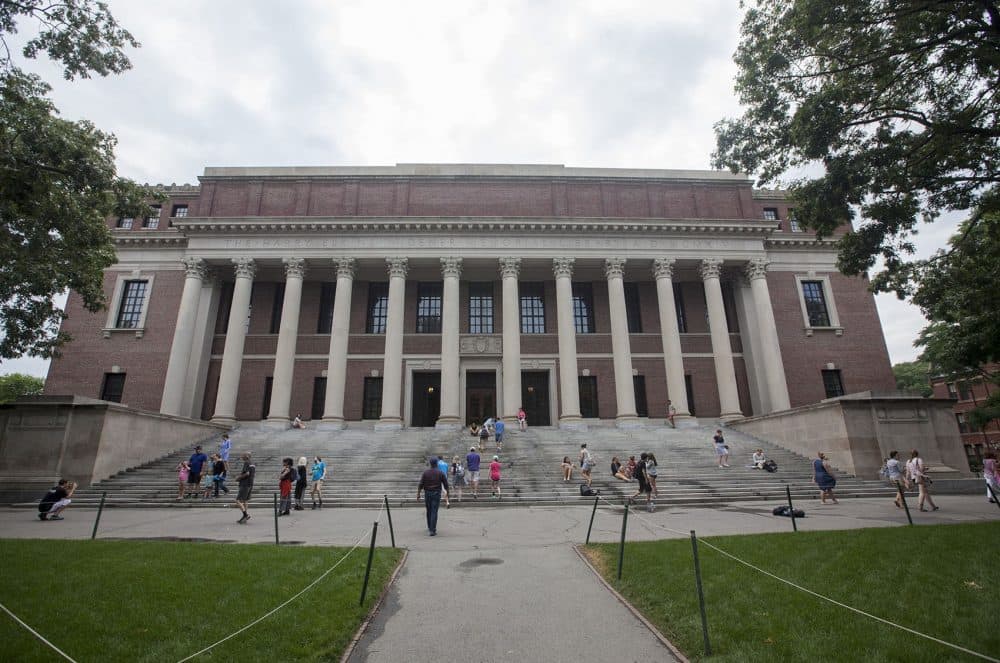 This article is more than 5 years old.
Harvard is changing how it manages its money — and laying off about half of the 230 people who handle it now.
The university's endowment is about $36 billion, which far exceeds peer institutions. But it hasn't performed as well as others in the Ivy League, and it's had four managers in the past decade. The latest CEO, Narv Narvekar, started just last month. And now he's making some big changes.
Narvekar told employees of Harvard Management Co. Wednesday that the university will no longer handle most financial assets itself, but will instead outsource to financial firms. Some of those firms may include people who are being laid off by the end of 2017 from Harvard's internal hedge fund teams.
Harvard University and Harvard Management Co. officials would only speak on background but forwarded Narvekar's statement. In it, Narvekar said he expects the endowment's "investment performance will be challenged" this fiscal year. Noting that "major change is never easy," he predicted the full transition to the outsourced model would take about five years.
The move from internal to external management is a major shift in Harvard's strategy, one that brings it into alignment with many of its peers. Narvekar said Harvard's "unique" internal approach "generated superior returns" in the past, but has not worked as well recently because "the tremendous flow of capital to external managers has created a great deal of competition for both talent and ideas."
In addition to shutting down its internal hedge fund teams, by year's end Harvard will "spin out" the team managing its real estate investments, Narvekar said. For now, he added, the "natural resources portfolio," which includes investments in timber and agriculture, will still be managed in-house.
Correction: The excerpt of an earlier version of this post misstated the amount of Harvard's endowment. The correct figure is about $36 billion. We regret the error.
This article was originally published on January 25, 2017.