Company One Asks: How Do You Know You 'Really' Knew Someone Once He's Gone?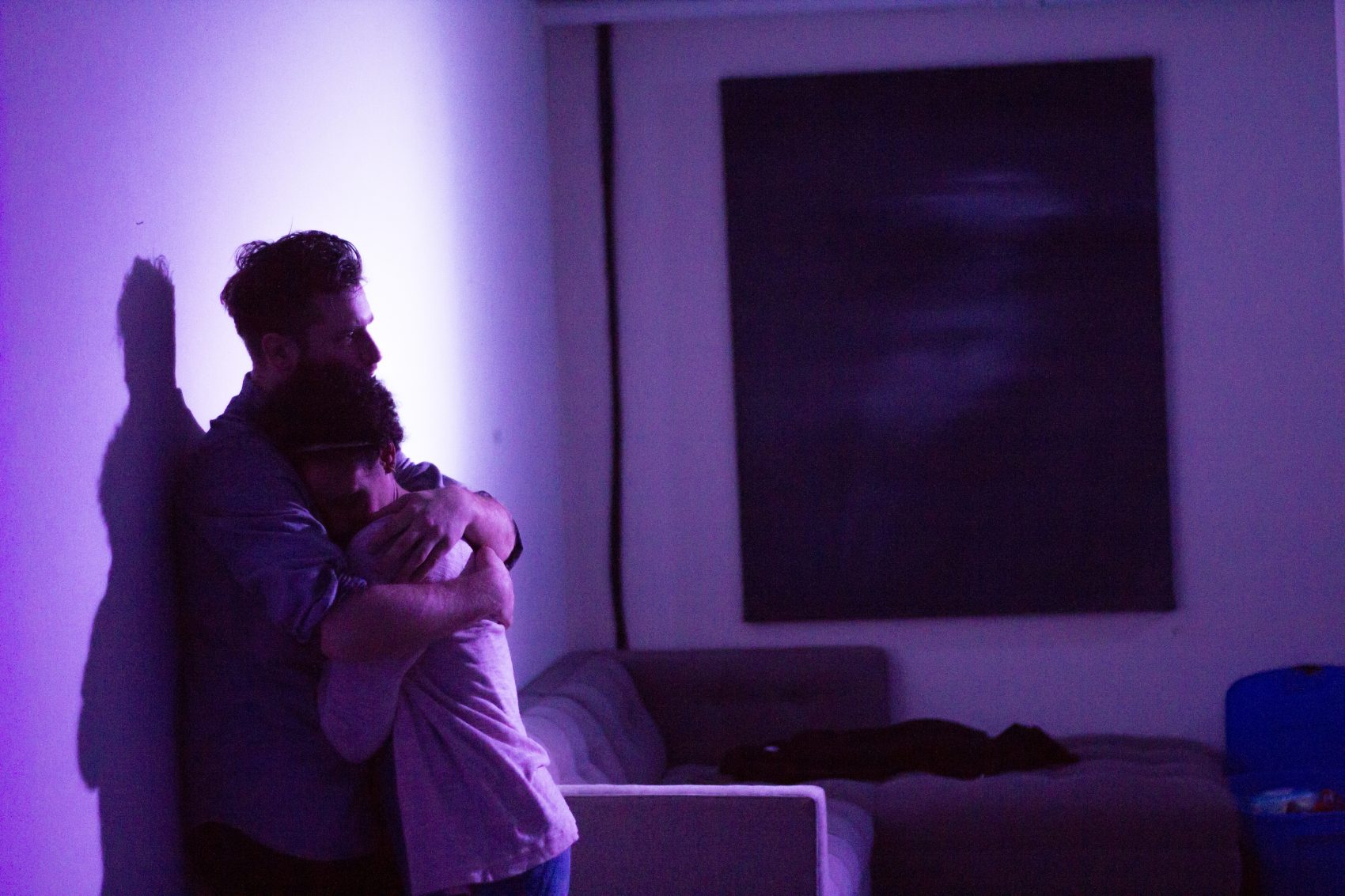 This article is more than 5 years old.
"Really" is a spacious, patient play — a deep chasm into which we're invited to shout "Hello!" and then wait to measure the shape of the echo that rebounds. The only character given a name is the one who is absent. Over the course of the 70-minute play, a woman attempts to photograph someone else's portrait, but a satisfactory result eludes her. Many questions are asked; none are answered.
Company One artistic director Shawn LaCount directs Jackie Sibblies Drury's three-hander, in its regional premiere, at Matter & Light Fine Art gallery in SoWa through Feb. 12. The troupe's production of Drury's "We Are Proud To Present A Presentation…" three years ago, for which then-director Summer L. Williams completely reimagined the Paramount Center's Jackie Liebergott Black Box as a raw rehearsal space, was one of the most invigorating shows I've seen in Boston theater. So it's exciting to get another fresh look at this deeply thoughtful playwright's work, in the sensitive hands of LaCount and company.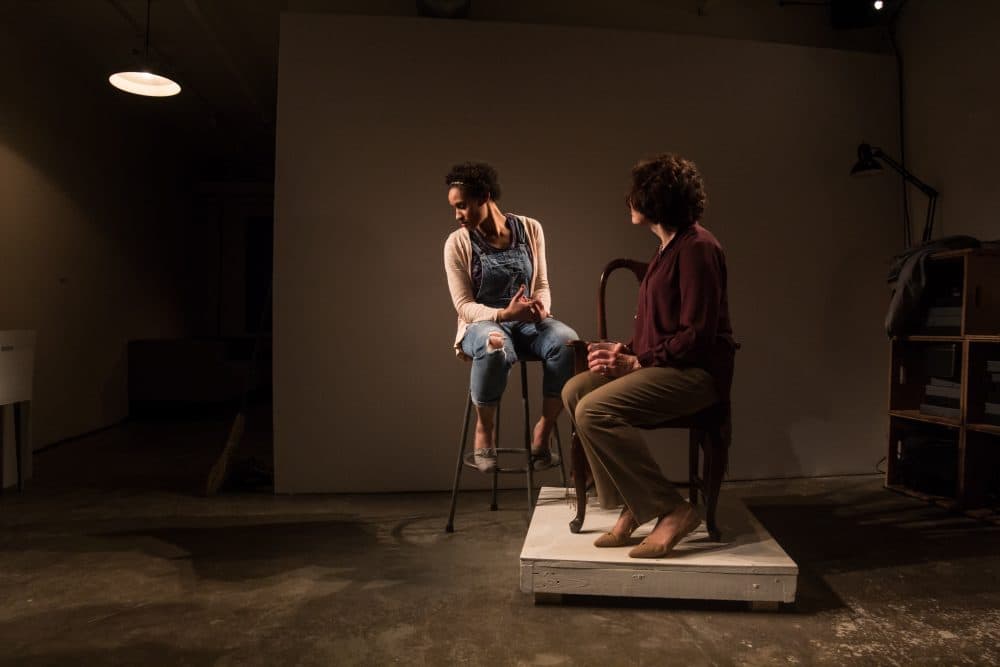 LaCount turns the gallery into an intimate, 45-seat house that imparts the sense of sitting right in the sparely appointed apartment where the action takes place. (Scenic design is by Ben Lieberson.) Lee Schuna's sound design and Jason Fok's starkly moody lighting break the room into a fractured innerspace that accommodates the barest naturalistic elements and flashback sequences that emerge and retreat from the present-tense action. Drury makes liberal use of pauses and silences, and the rich work of the director and design team here turn these moments into ones of building suspense.
The absence at the center of "Really" is one Calvin (Aleksandr Portenko), a brooding photographer who it seems has died or otherwise become permanently removed; this production suggests that he committed suicide, but his exact fate remains unknown. The other two characters are defined in terms of their relationship to Calvin: Mother and Girlfriend. Mother, a heartbreakingly on-point Kippy Goldfarb, is visiting the apartment where Calvin used to live with his girlfriend (Rachel Cognata), who is a less accomplished photographer. What begins as a portrait session turns into a psychological X-ray, though Mother is the only one who is really revealed.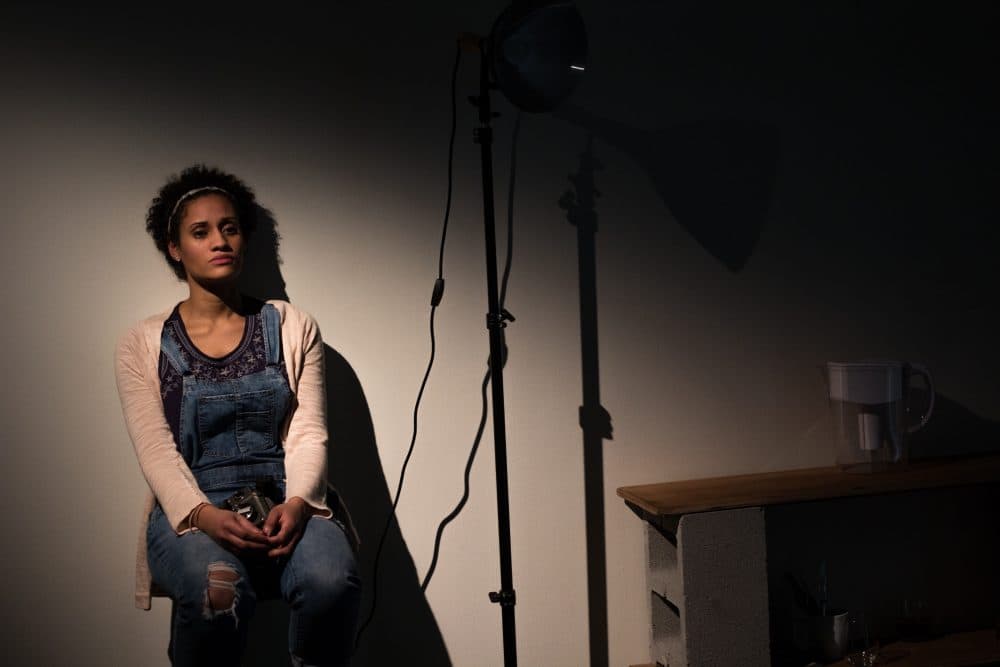 The playwright wants us to think about the relationship between photography and memory, with glances at the role of the artist in society. As in "We Are Proud To Present A Presentation…" there is a conflict here over imposing one's own narrative onto someone else's story, thereby removing the other party's agency. Calvin's relationships with these two women in his life, seen in flashbacks, revolve around his control over them — whether fussily arranging his mother's pose only to glide away without ever taking a photo, or basically telling his girlfriend to stop worrying about current events. "If you would just let yourself be what I can see you are," he tells her, "I know you could be a really good artist someday." In another moment, Girlfriend tells Mother she sometimes thinks "about him not thinking about me. Looking directly at me and not thinking about me at all."
Drury presents photography as a metaphor for the subjective process by which individuals negotiate their understanding of their own realities and of self. She seems to want us to consider the role artists play in that process, but Calvin is presented as a demanding, difficult person who dominates those around him. His authority seems to come more from his whiteness and maleness than the special license we often give to inspiring artists. (The script stipulates that Calvin is white and Girlfriend is not.) Portenko invests him with the smoldering feel of a "difficult" artist.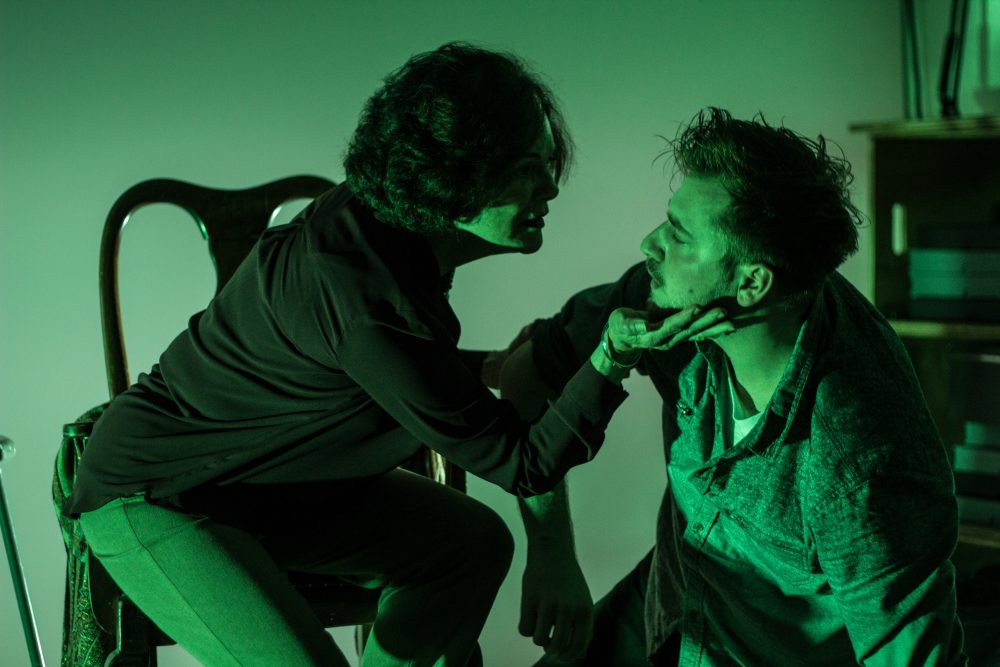 Mother is a widow left alone and lonely, and perhaps dependent on pharmaceuticals. She fills the air with chatter that is empty until it suddenly whips around into an accusation. In a striking, wordless moment, she examines a photo of her son and Goldfarb's increasingly pained expression implies the full disconnect between a mother's dreams for her child and some tragically awry outcome. Cognata is affecting as Girlfriend, but hadn't necessarily burrowed deeply enough under the character's skin as of press night. Girlfriend is written to be inarticulate until bits of wisdom sneak out; her motivations are largely mysterious, and Drury only gives an actress so many layers to be able to peel back before hitting that void that runs through the whole proceedings.
Once the play's central premise becomes clear, we expect different sides of Calvin to be revealed and question our understanding of the character. But in fact we learn little about him. He's a familiar type — a bad-boy enigma and kind of a boor. One senses that the playwright's deeper interest is at the conceptual level, guiding us to discussions about the philosophy of photography cued by the writings of Roland Barthes, Susan Sontag and Vilém Flusser, abstracted in the program.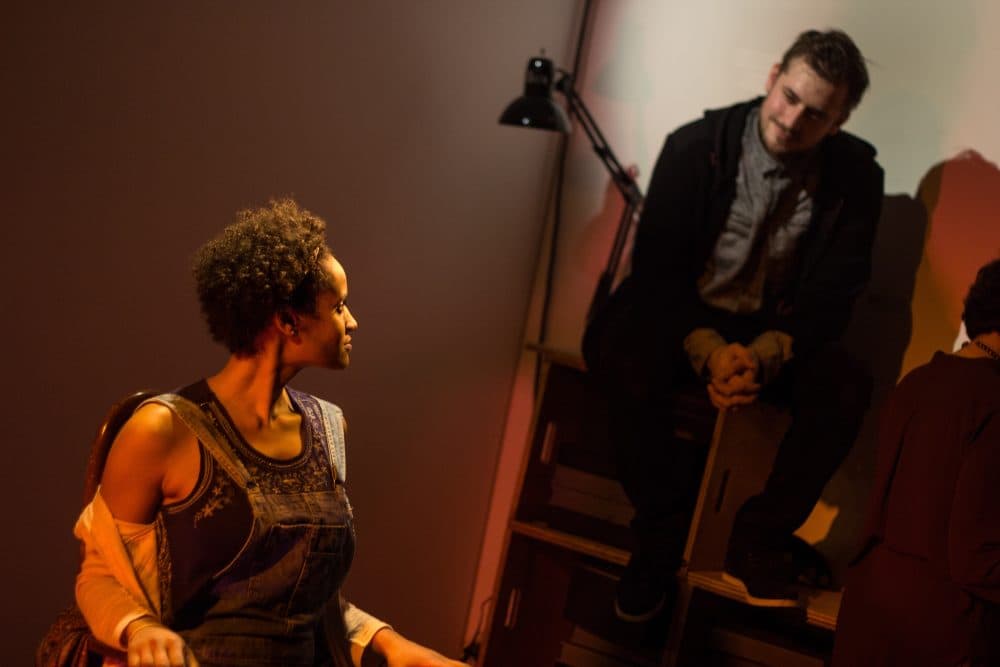 Drury mostly leaves the psychology of Calvin and Girlfriend to be determined by the actors and their director, and that's a reasonable artistic gambit. (In contrast, Mother essentially states her motivations, more than once.) But in coupling that with a corresponding lack of surface-level detail about these people and their story, the relentless obscurity starts to seem an artful impediment. We're left with an enigmatic mood piece on one hand, a cluster of thoughtful observations on the other and little sense of what we're meant, in the end, to feel.
This is a striking production, all told, and a fascinating entry into Drury's canon. But if you shout into that chasm, be sure to listen very carefully for an echo. "Really" does not yield its secrets easily.