To Strategize Arts Funding, Local Advocates Look To Counterparts In Other Cities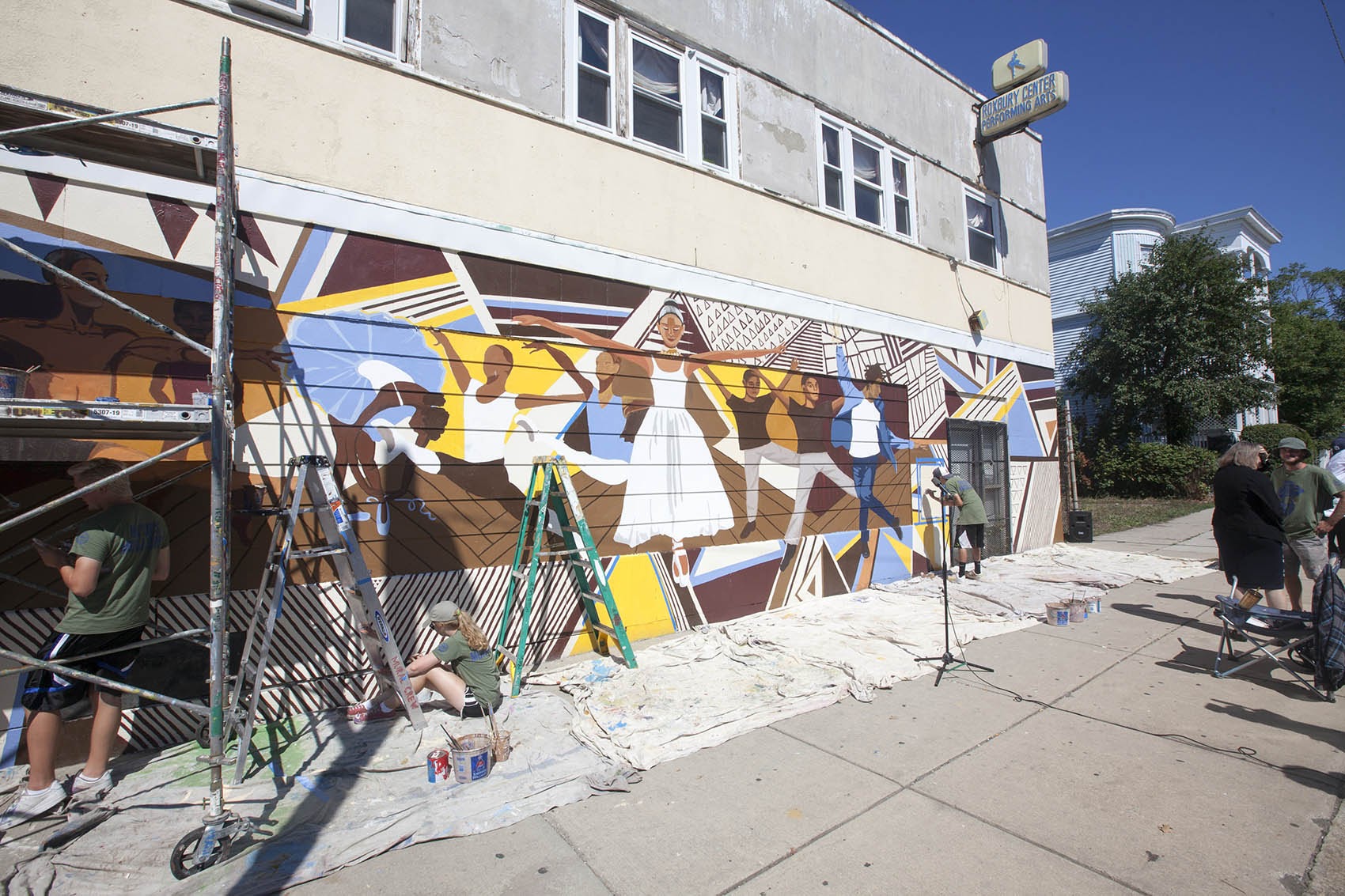 This article is more than 5 years old.
So where's the money going to come from?
That's the question advocates continue to ask amid recent efforts to boost the health of the local and regional arts community, including the release of a 10-year cultural plan for Boston (known as Boston Creates) last June.
Though that plan included a list of financial commitments from area foundations, a dedicated municipal funding stream for the arts — separate from, for instance, funding for the Massachusetts Cultural Council, which is subject to the annual budget process — remains something of a holy grail for local arts boosters.
Representatives from Greater Boston arts organizations and advocacy groups convened by the Boston Foundation at its offices on Wednesday to hear war stories and strategies from their counterparts in other cities who have successfully secured the creation of local funding streams.
An emerging theme was that successful efforts have drawn in unlikely partners and focused not on the strength of the art itself but on the impact arts organizations can have on their communities.
"You don't get public money in a community because you need money. We all need money, right? You get public money so you can serve the community in a meaningful way," said Karen Gahl-Mills, CEO and executive director of Cuyahoga Arts & Culture in Cleveland, Ohio.
In an interview after the forum, Catherine Peterson, executive director of ArtsBoston, urged the importance of thinking of the arts within a broader civic context.
"We know the arts is about more than putting performances onstage. It's about making sure that everyone has a fair life, that every kid has access to the gifts that the arts bring to a family. And we need to make sure there's housing for our artists, housing for our recent new citizens in Boston," she said. "The arts can really partner with new sectors and make sure we move forward together."
Municipal funding streams come in different shapes and sizes. In Cleveland, an excise tax on cigarettes (30 cents a pack) passed by public referendum generates at least $15 million annually, Gahl-Mills said. A sales tax of 0.1 percent funnels money to arts groups in and around Denver, Colorado. An amendment to the state constitution in Minnesota created a sales tax of 0.375 percent dedicated to the arts and related efforts.
This month New Bedford became the first municipality in Massachusetts to create a dedicated municipal stream for arts funding, marking off half the revenues from its existing hotel/motel room tax to support the arts and tourism.
In an interview around the time of the release of the Boston Creates plan last June, Julie Burros, chief of arts and culture for the city of Boston, cited the so-called billboard tax in Toronto, Canada, which generates millions of dollars for the arts annually, as a possible model.
Boston Mayor Marty Walsh has said his administration is studying options.
The effort in Minnesota was successful, in part, because of partnerships with organizations outside the usual circle of arts groups, according to Sheila M. Smith, executive director of Minnesota Citizens for the Arts. Hunting and fishing enthusiasts and environmentalists joined with the arts community to secure passage of the constitutional amendment there, which directs funding to groups supporting those causes. In San Francisco, a ballot amendment last fall combined arts advocacy with an effort to combat family homelessness. (Though it passed with a solid majority, it failed to reach a required two-thirds threshold.)
Jonathan Moscone, chief of civic engagement for Yerba Buena Center for the Arts who was active with that ballot initiative, said his cause was still advanced, despite the defeat, by identifying a clear majority among San Francisco voters and mobilizing newly involved groups of people toward future efforts.
"The key to me is, what's your win? What needs to happen? Now we have alliances across economy and geography and race and class," Moscone said. "We believe that this was not [just] about our arts, it was about our city. It was about a city that valued diversity, and was losing it."
Arts groups in Massachusetts would do well to think of their efforts in similar terms, Matt Wilson, executive director of MASSCreative, said in an interview.
"This isn't to build a stronger arts and culture community, it's about how we build a more vibrant Massachusetts. And we need to do that by partnering with other sectors," he said. "There's a lot of natural partners for us to be working with — a lot of environmental groups, heath care groups who also have that same mission. It's exciting to see the silos breaking down between arts and culture and environment, and I think there's potential for a great coalition of people to come together."
If there is a path toward creating a dedicated municipal funding stream in the city of Boston or the state more generally, one lesson is that the journey is a long one. Even the success stories discussed on Wednesday each took about 10 years of public campaigning, often with multiple failures at the ballot box preceding an ultimate victory.
Noting that Minnesota voters approved the special arts funding amid the financial crisis of 2008, Smith urged forum attendees to plow forward anyway.
"People will always give you an excuse of why it won't work right now. Forget them. Just do it anyway," she said.