After Last Year's Cuts Hit Boston Schools, Relief Comes In Walsh's Latest Budget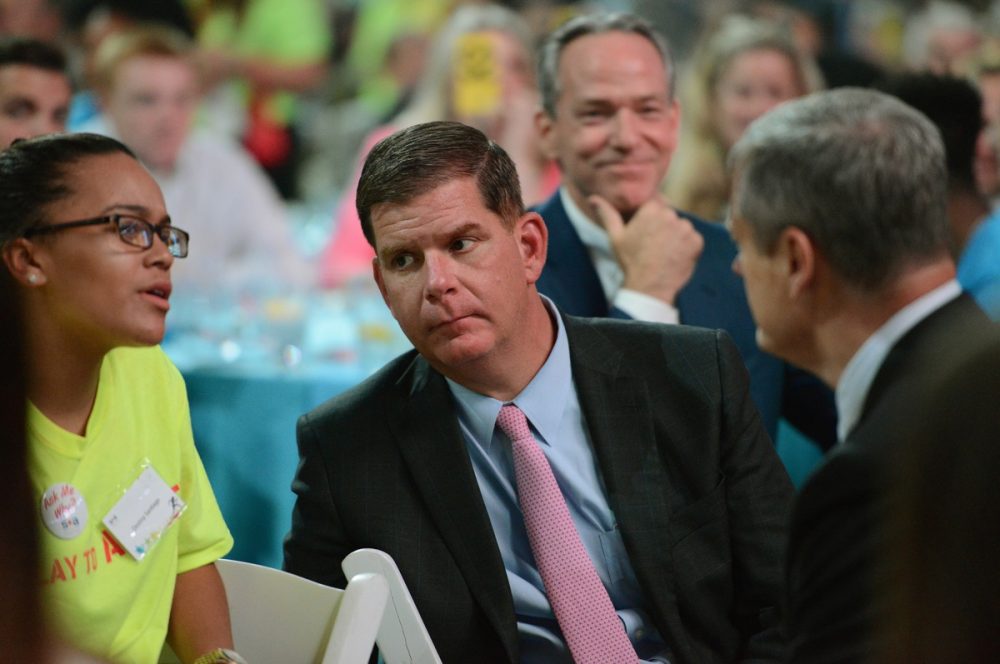 This article is more than 4 years old.
Mayor Marty Walsh's proposed budget for the fiscal year ahead includes $29 million more for Boston Public Schools. That represents an almost 3 percent increase — and that doesn't account for an additional $20 million in funding that is slated to pay for a bump in teachers' salaries.
Taken together, the increases would bring the district's total spending to nearly $1.1 billion.
And while next year's budget plan does include cost-saving cuts, they won't hit the classroom.
That's a change from the mayor's last budget, which reduced the amount of funding schools receive for each student they enroll — and prompted protests across the city.
A budget report to be presented at the school committee meeting Wednesday evening says Mayor Walsh has increased funding for BPS by $143 million since taking office in 2014. In a statement, the mayor said his administration is making progress toward its goal of "providing a high-quality education for every student in every neighborhood" — a point he'll emphasize in the election year ahead.
It shouldn't come as a big surprise that school spending grows each year, says Sam Tyler, president of the business-backed Boston Municipal Research Bureau. It's by far the city's biggest expense — representing 35 percent of the budget.
But the latest hike will go toward some ambitious new efforts.
The district spends most of its money -- $667 million -- directly on school expenses. The mayor has proposed adding $22 million more in the new year, most of which will pay for longer school days for about 15,000 students.
The expansion of "extended learning time" (ELT) to 39 more schools means extra work for more than a thousand teachers.
Walsh's support for ELT over the past three years responds to a growing body of research that suggests that a longer day can lead to better coordination among teachers and better outcomes for students.
Also included in that $22 million: $3 million more on benefits for school staff, $1 million to fund new resources for students facing homelessness, and $715,000 to bring "Excellence For All," Superintendent Tommy Chang's inclusive enrichment curriculum, to 13 more schools.
Tyler -- who has advocated for ELT in Boston -- says he's pleased with the mayor's plan. But he's disappointed that the state hasn't done more to help out.
City officials expect just $1 million more "Chapter 70" aid from the state in fiscal year 2018, given the governor's proposal of a relatively small 2 percent increase. State support for Boston schools has essentially flat-lined going back six or seven years.
And the Legislature's failure to fully reimburse the district when students leave for charter schools has cost it $73 million in revenue since 2014, according to the district's presentation on the budget.
Thanks to a rise in property-tax revenues driven by new construction, Tyler said, city coffers just aren't as strained as they were at this time last year.
But the school district's costs are still growing faster than its revenues. According to a district report released last October, Boston spends more on school transportation than almost any other major city in the United States. And even a skeptical teacher's union accepts that the system does have a persistent problem with excess capacity: Several of its middle and high schools, especially, don't enroll enough students to cover their expenses.
So there will be cuts this year -- but they'll mostly be absorbed by the district's central office. Not for the first time, the budget presentation Wednesday night will ask administrators to get by with less, including "across-the-board reductions in stipends, food and travel" as well as less cash available in reserve.
Last fall, Chang introduced a few "big ideas" to tackle BPS' $20 million structural deficit in the years ahead. And Mayor Walsh has presented a package of financial reforms that he'll defend at the State House. Those bills, if passed, could unlock millions more for universal pre-kindergarten and other priorities down the road.
Some Boston schools are still making do without librarians, and Sen. Sonia Chang-Diaz, a Boston Democrat, says both science teachers and social workers are spread thin. And administrators still have to fill the longer-term funding gaps. But parents and teachers may be relieved to hear that the system may be on a path to firmer footing beginning in fiscal year 2018.
Correction: An earlier version of this story misstated the size of the total proposed increase in school funding, before collective bargaining, in next year's budget. It is $29 million, not $20 million.  
This article was originally published on February 01, 2017.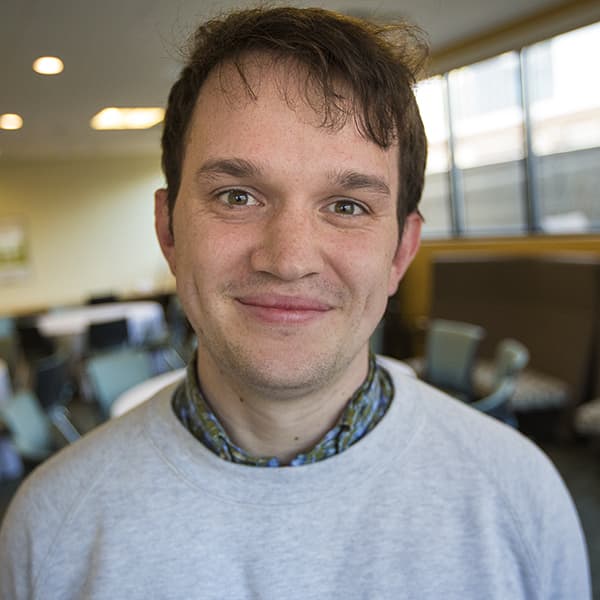 Max Larkin Reporter, Edify
Max Larkin is a multimedia reporter for Edify, WBUR's education vertical.