Why Students Need To Learn About Dissent As A Patriotic Act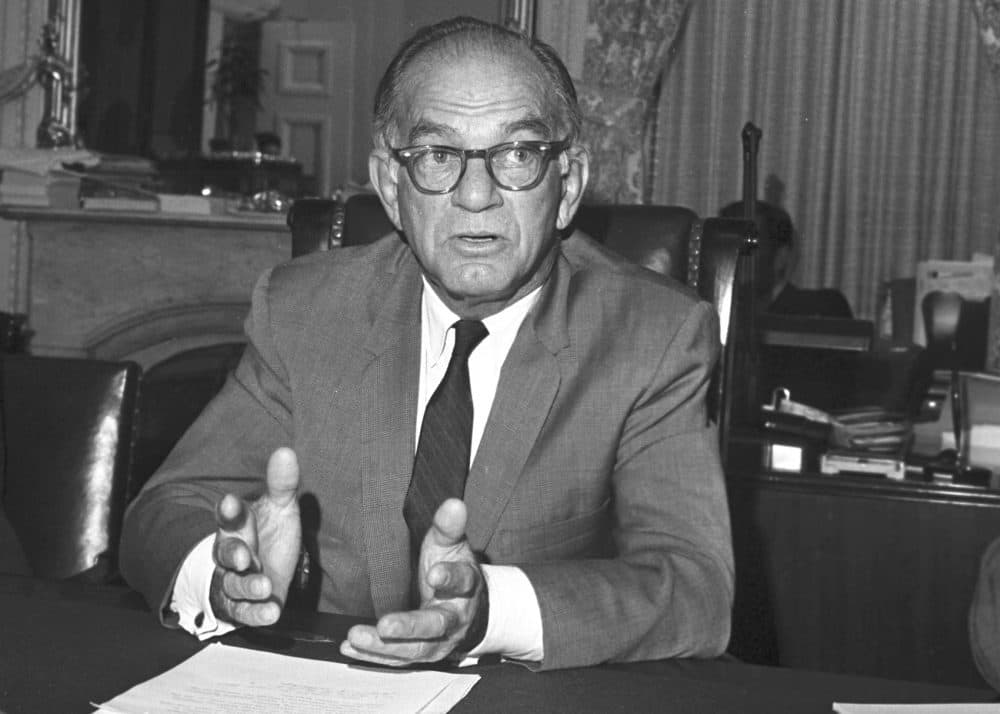 This article is more than 5 years old.
COMMENTARY
"I think that they should either get with the program or they can go."
With this statement, Sean Spicer dismissed the dozens of career diplomats who used the State Department's dissent channel to critique President Trump's executive order banning immigration from seven predominantly Muslim countries. In doing so, the White House communications director and press secretary went against a longstanding tradition in American politics: the tradition of dissent.
For educators who promote civic learning in classrooms, this is problematic.
School gives students a place to develop their civic identities and participate in civic rituals like the Pledge of Allegiance. But civic learning also gives students tools to participate in society. And it includes helping students understand how, as members of society, they can work to improve it.
"Dissent" is a term fraught with sometimes contradictory connotations. For some it evokes nonconformity and contrarianism, while to others it is an essential part of civic life that gives citizens the power to help a democracy thrive. Sometimes scorned for fracturing consensus, dissent is also cherished for speaking truth to power. In all its meanings, dissent is a fundamental part of civic life — and one that students should be exposed to as they prepare to take part in that life.
Intentionally or not, Spicer's comment has consequences. As an early precedent in the Trump Administration, it reframes dissent as insubordination, an obstacle to getting things done. That contradicts the history of political engagement in the United States.
Think of teachers exploring the history of abolitionists, civil rights leaders and antiwar protesters with their students. As they help students grapple with this history, how will they square it with the hostility to dissent that Spicer's statement represents?
To illuminate the gulf between Spicer's words and the tradition of dissent in this country, it's worth revisiting what Sen. J. William Fulbright wrote in 1966, during the escalation of the Vietnam War.
"To criticize one's country is to do it a service and pay it a compliment," Fulbright wrote. "It is a service because it may spur the country to do better than it is doing; it is a compliment because it evidences a belief that the country can do better than it is doing… Criticism, in short, is more than a right; it is an act of patriotism, a higher form of patriotism."
When Fulbright wrote these words, he was not a radical outsider but a sitting senator. He wrote them in the spirit of public service, from within the halls of government.
Fulbright's words remind us that citizens may dissent not from despair, but from hope. For Fulbright, dissent is an act of bringing the government into alignment with the political principles that have served as the bedrock to the American experiment.
And, crucially, teachers may expose students to this perspective without favoring a particular political party or ideology. It applies on all sides of political divides.
Fulbright's message is more than 50 years old, but it remains provocative for students today. His challenge to unchecked power and the hubris of unreflective governance is a reminder that both American history and current events are steeped in unfulfilled promises. Teachers who examine social problems and seek social justice can, as Fulbright suggests, frame the dissident as one who recognizes the gap between the ideal and the real.
Dissent emerges out of allegiance, not obedience. With his public statement, Spicer, as a representative of the Trump administration, sought to confine diplomats to the realm of obedience and allegiance in its most passive and blind form. Teachers who engage their students' critical consciousness through debate, deliberation and rigorous study help them learn how to avoid such passivity.
Dissent can promote the free exchange of ideas in a society that encourages all citizens to take part – just as teachers can encourage students to be expressive, argumentative and open to multiple perspectives. Teachers who explore dissent may help students become citizens who can express doubt, scrutinize policies and grapple with the political visions offered by government officials. Such teachers can galvanize students to avoid being deferential to authority without undermining the edifice of government power.
Teachers help students build literacy skills by grappling with texts and ideas. It's an an active process, one that underpins and is amplified by dissent. So teaching about dissent can only help students become more truly literate – more capable of critical thinking and complex analysis.
Fulbright did not frame dissent as a partisan act; he considered it something that's useful to everyone, of all political beliefs. Asking students to consider the role of dissent in their civic consciousness is not an act of indoctrination into any political party or faction.
Education involves examining social issues and thinking about how citizens can solve problems. Dissent is one of many tools that civic-oriented teachers can introduce to students. In doing so, they are not fomenting upheaval. They are expanding students' understanding of civic life and all the ways that citizens can take part in it.
In the early days of this new administration, some on all sides of the political spectrum may want to presume that their ideological lens is unimpeachable. When tensions are high, thinking in absolute terms and refusing to budge from intractable positions will only deepen the polarization of opposite camps.
But teaching students about dissent doesn't have to crystallize the faultlines. Instead of a wedge, it can be a bridge that provokes dialogue and challenges everybody to reflect, reevaluate and consider perspectives that refuse to be marginalized.
Sean Spicer apparently sees dissent as a problem. Instead, let's join Fulbright and see it as part of the solution.
Daniel Osborn, Ed.D., earned his doctorate in curriculum and teaching at Boston University. His research focuses on issues of multicultural and social studies education.