The Mark Of Zenón: A 'Superhuman Quest For Musical Perfection' Comes To Villa Victoria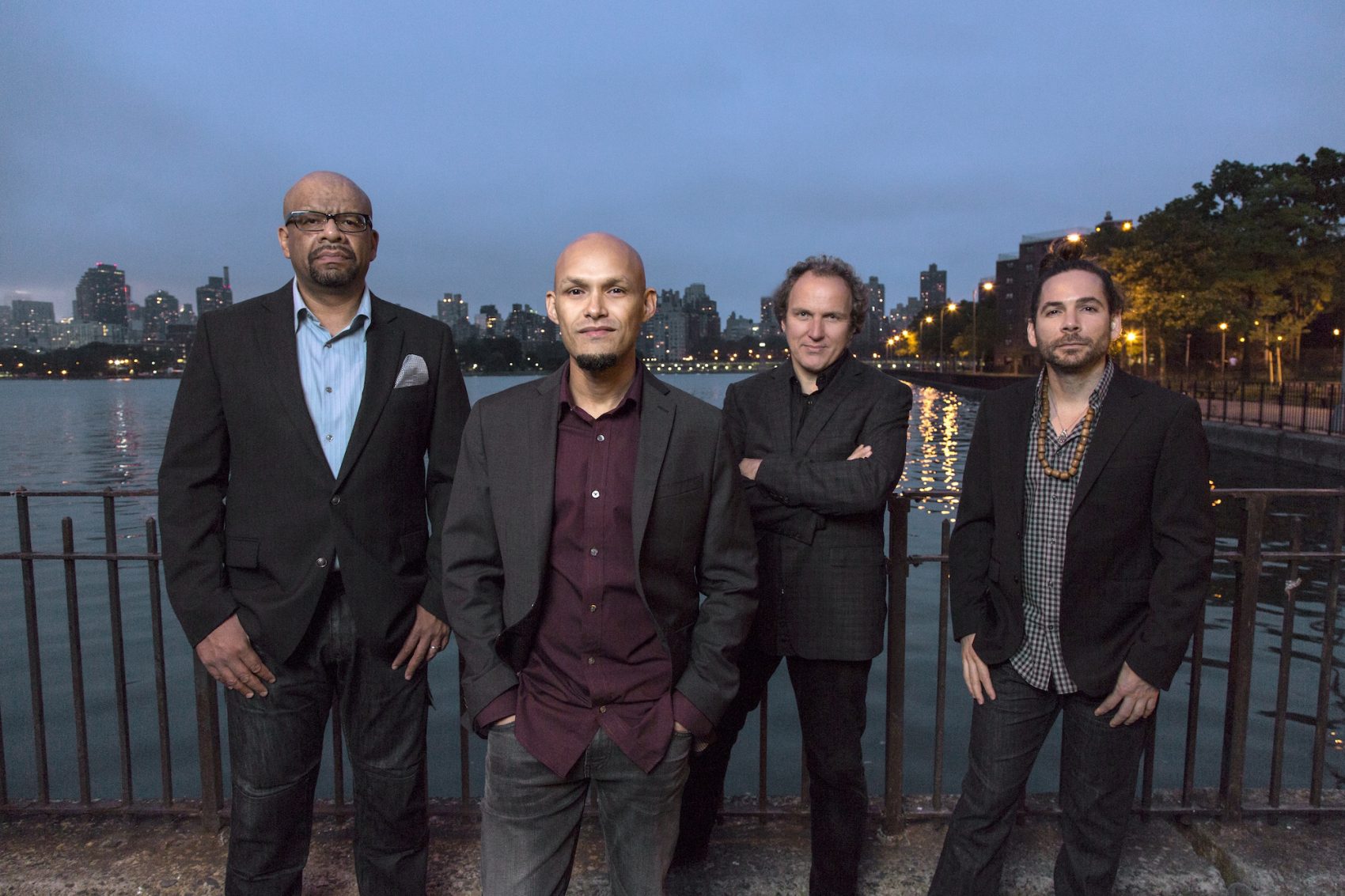 This article is more than 5 years old.
Perhaps the only ironic thing about Miguel Zenón's new album, "Típico," is the name.
The word típico, in Spanish means "typical" and denotes that something in itself is traditional of a culture, but there is nothing typical about the alto sax virtuoso's 10th album.
Zenón combines roots music from his native Puerto Rico with the complex polyrhythms of modern jazz, but his infectious melodies and lush landscapes make his music accessible to non-jazzophiles as well as to aficionados. This Friday, Feb. 10, he'll be performing at the Villa Victoria Center for the Arts in Boston's South End.
"Sometimes, either consciously or unconsciously, I use my music as a platform to express my interest in Latin music within the filter of jazz," says Zenón from his New York City home. "Even if I didn't want to, I feel it's part of who I am. I listen to a lot of music that could be considered folkloric, traditional from many parts of the world. I was able to kind of put the two together, and create an idea of what I wanted my music to be."
Bill Pierce, who was Zenón's instructor at Berklee College of Music from 1994 to 1996, recalls the young Zenón, and his musical trajectory before he stepped onto the world stage: "Some people you can sort of see a light, and he had the light. He was very studious and focused. I knew he was going to be somebody of note.
"His music is seamless," says Pierce who has performed with Art Blakey and Wynton Marsalis. "Nothing overlaps in an inorganic way. He's not doing it to be different, it just feels natural, even in the context of the hybrid styles. He has his own language. I listened to his music and without analyzing it, I just dug it. I wanted to hear it again."
It's the organic confluence of different genres of music that has been the hallmark of Zenón's sound, garnering him fellowships from both the MacArthur and Guggenheim foundations, along with multiple Grammy nominations. Zenón takes his talent for blending music to a new level on "Típico."
From the catchy opening piano riffs of the first track, "Academia," (the above promotional track above) to the ethereal and atmospheric "Ciclo" and the introspective and moody "Las Ramas," the album embraces both the avant-garde improvisation and thematic shifts he's become known for.
The arc of "Típico," replete with prodigious musicianship, also reveals flashes of magical realism, which was epitomized by Nobel Prize-winning author and fellow Caribbean, Gabriel García Márquez. Drawing inspiration from the same folkloric music and Latin American mythology, he uses the language of music to provide contemporary social relevance and context. Like Márquez, whose stories embrace hybridic themes such as opposites as urban and rural, Western and indigenous, Zenón's diverse thematic spectrums offers a modern musical parallel.
Berklee is hardly the only association Zenón has with Boston. The 40 year old is also on the part-time faculty at New England Conservatory. Recalling his early student days, Zenón reflects, "I was coming from Puerto Rico, and Boston was my first time living outside of home. I think about Boston with a certain air of nostalgia. I remember like yesterday, playing at Wally's [in the South End] and developing this fellowship with the musicians there. It's always great to come back to play. This city kind of made me who I am as a human being and musician."
While he's a fan of many different kinds of music, jazz is his vehicle. "The first thing I realized, is that music was a language," he says, "and I was familiar with specific languages of Puerto Rico and Latin American music. Jazz was like learning a second language and discovering it, ignited a passion for music."
While composing "Típico," Zenón relied heavily on his relationship with the band. With more than a decade's worth of chemistry, this airtight quartet features Luis Perdomo on piano, Hans Glawischnig on bass and Henry Cole on drums.
"I was specifically thinking about our band, about how to feature them in things that they do well, to try and write things to feature those qualities. It has a lot to do with the relationship you have with people you're playing with onstage, which is usually reflected in the music. I try to listen to personalities within the musicians that I can grab onto, to allow my personality to be able to co-exist."
Pat Donehar, jazz ensemble teacher at Lexington High, is ecstatic not only about Zenón, but about his place in the jazz firmament: "There's a casual fluency in his playing. He reminds me so much of Coltrane, in his obsessive quest, in a superhuman quest for musical perfection, but not in an egotistical way. The combination of artistic purity and earnestness. This enormous un-ironic earnestness that is really refreshing."
Oliver Castro-McClung is a musician, barman and writer based out of Newton. He balances his time at home with his family, sifting through fake news and sampling whiskeys from around the world.