Falchuk Leaves Independent Party He Started To Join Mass. Democratic Party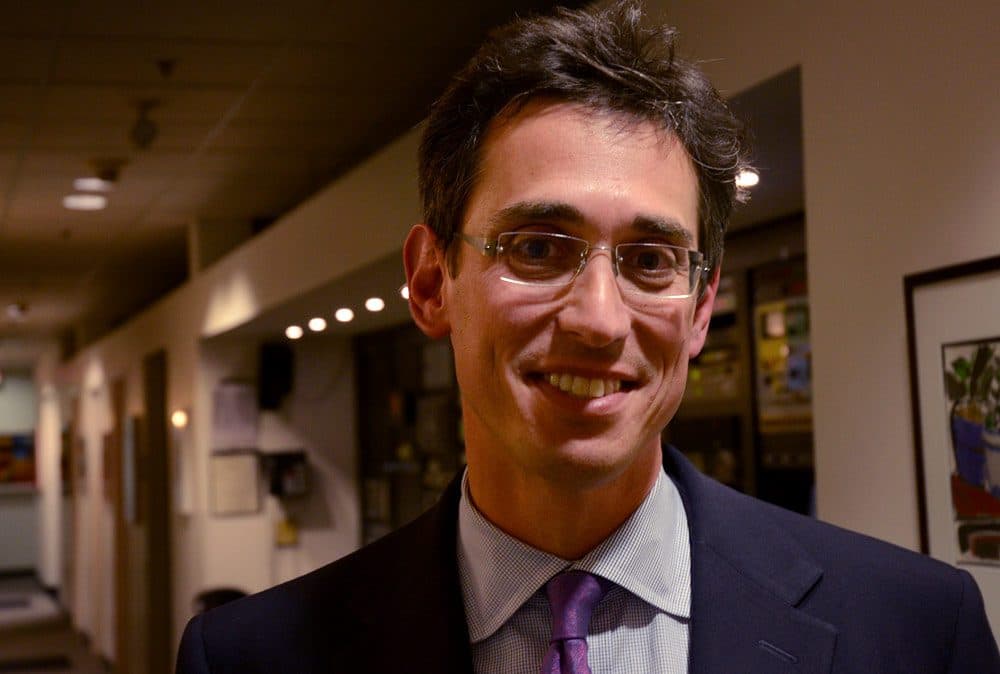 This article is more than 3 years old.
Former gubernatorial candidate Evan Falchuk, who was unable to get his United Independent Party off the ground in Massachusetts, will join the Massachusetts Democratic Party, he announced Monday.
Falchuk ran for governor in 2014 and served as the president of Boston-based Best Doctors Inc. from 1999 to 2013. He is currently the chairman and CEO of Boston-based VillagePlan Inc., a company that helps families navigate the challenges of caring for an aging loved one.
"Third parties are not the answer," Falchuk wrote in an op-ed posted by Commonwealth magazine on Saturday. "The time to act is too short, the stakes too high, and the rules too skewed, for a third party to lead this fight. Still, we must keep fighting for economic security, protected civil liberties and fiscal responsibility."
The Democratic Party is "powerful enough for that fight — but only if it changes," Falchuck wrote. "Democrats are not 'entitled' to win elections just because they're closer to where the majority of voters are on critical issues. Democrats must convince voters they're the voice of working class America — that they have concrete plans for our financial futures, and that they care about every worker and worker's family from coast to coast."