Acting, Writing And Singing — David Duchovny Redefines The Triple Threat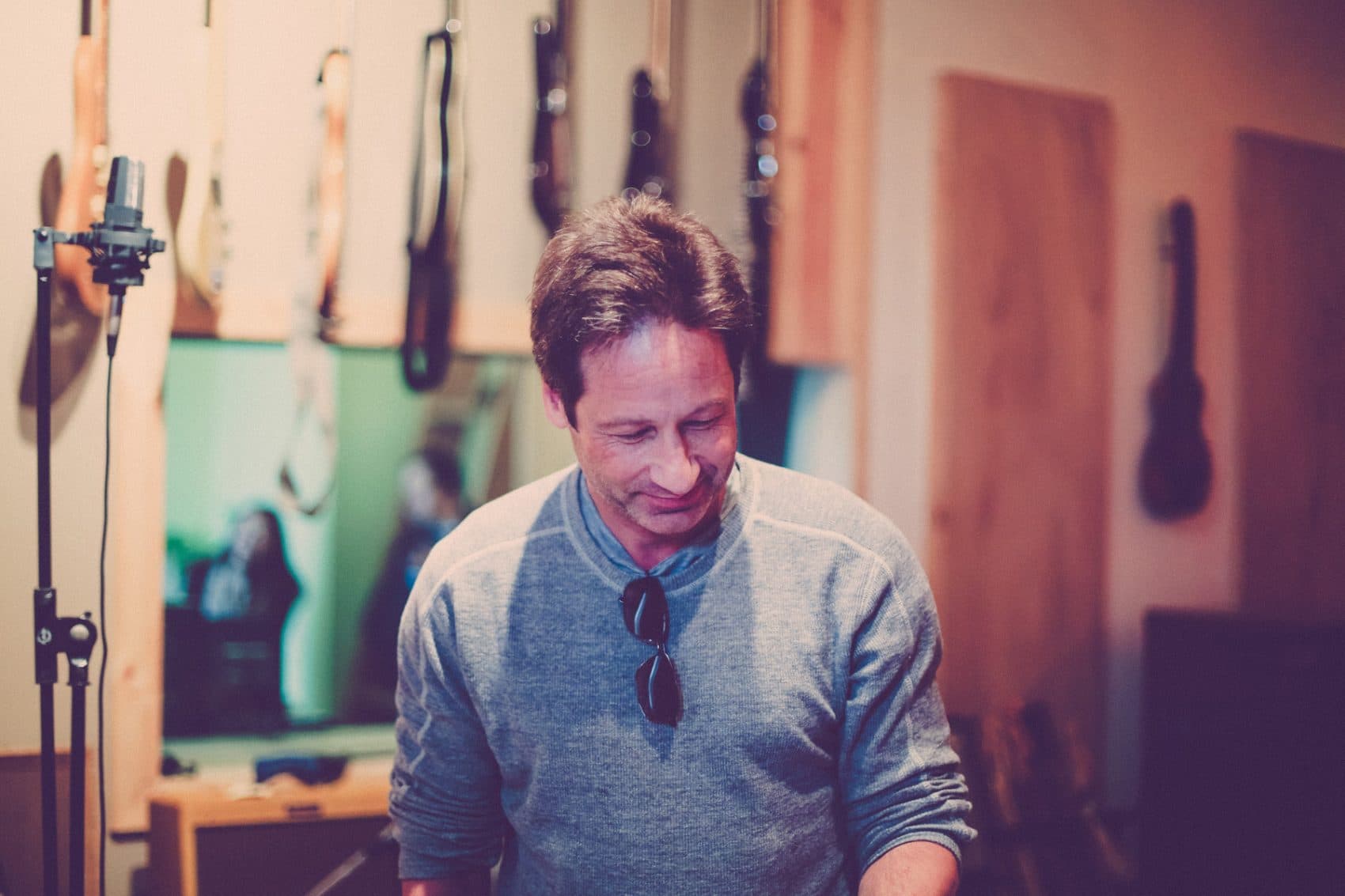 This article is more than 5 years old.
David Duchovny can take the mickey out of himself with just one word: dilettante. When he created his Twitter profile in 2014, he posted that as his profile.
"That was just a preemptive strike, I guess," says Duchovny now, on the phone from New York. "I'm known as an actor who plays music and writes novels. In my own mind, I started off as a writer, so in my own mind I'm a writer who acts. But I realize what it can look like. I guess the idea of dilettante to me is also someone who's interested in a lot of different things."
Duchovny is coming to Boston on Wednesday, Feb. 22, to focus on those two areas he's less known for. At noon, he does a brief reading from his novel, "Bucky F------ Dent" at Brookline Booksmith and at 8 p.m. he plays The Wilbur Theatre with his backing quintet.
He admits his timing is a bit off in terms of the usual arc of promotion. His debut album, "Hell or Highwater," came out in the spring of 2015 and "Dent," his second novel, was published in the spring of 2016.
"It is strange, but it's because of my other commitments," Duchovny says. His raunchy and darkly comic Showtime series "Californication" ended an seven-year run in 2014, with Duchovny playing a clever, but oft-addled, writer. He played a detective in "Aquarius," a ho-hum series set in a Manson-esque LA that ran in 2015 and 2016. "The X-Files" came back for six uneven episodes last year, and there have been hints there may yet another reboot, likely a miniseries.
"Very possible," says Duchovny. "At this point it looks good, but I don't have anything specific to tell you. But we're all kind of crouching."
Duchovny says he had mixed feelings about the 2016 return. "I was happy to come back and do it," he says, "and there were some episodes that worked better than others, but I thought that six was too few. We had to find too much ground to make up, too much backstory to tell and then it ended up there wasn't enough [story] left to do. So, I feel like the next time if we did it, we'd do more episodes. Certainly never 22 again, but more than six. It'd be a better story to tell."
The TV work put album support on the back burner. "We did a European tour for this album," Duchovny says, "but we never played America at all so this is our belated first album tour, but we'll be playing four or five songs from the new album as well." (Duchovny did play Berklee College of Music's The Red Room at Cafe 939 in April 2015.)
And now he's coming up on his second album's release. Yet untitled, the album has been recorded and is awaiting a mix for a spring release date.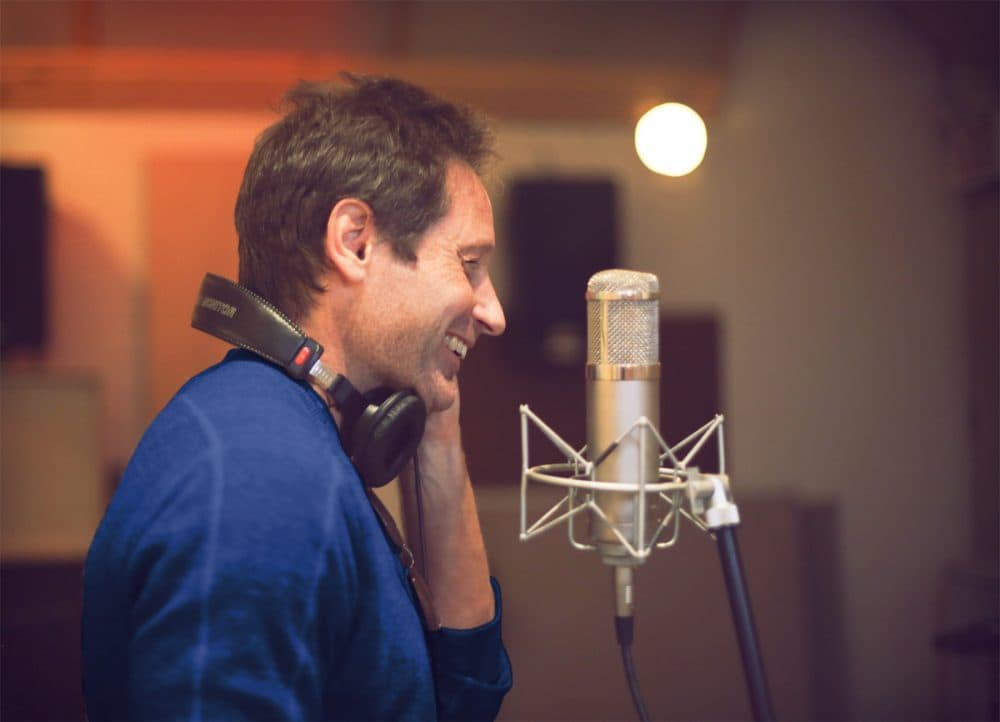 Duchovny knows that, musically, he's entered a cluttered playing field, populated by the Bacon Brothers, Johnny Depp and Zooey Deschanel, among others. He also entered as a relative novice, not a longtime actor aching to be a rocker. Duchovny, now 56, started playing the guitar on the set of "Californication" with no designs.
"It was all really just in fun," he says. "I never picked up the guitar with any idea that I was going to be writing songs that were going to be on the radio or even record or even perform it in front of one person, let alone a concert. I guess you could say it was pure in that way, just for me, and as it evolved somehow I found myself collaborating with musicians that could help me, make me better and write with me in terms of the second album."
He understands initial skepticism, but says, "There's no law that says creativity is confined to one area or that beginners can't come up with decent stuff. I would just ask that people take it case by case and they either like it or they won't. I'm not fool enough to think that I can fill up a thousand seats at a concert just because of the music. I know people are coming because they know me as an actor, but I embrace that. If they want to whistle 'The X-Files' theme, of course, it's somewhat annoying, but I get it. I'm not going to play the theme at the show, but my hope would be you leave going, 'That's a legitimate musical artist, those are legitimate songs.' "
He's right and they are. As a singer, although he doesn't have great range, as former New York Daily News critic Jim Farber put it, he's got a voice that's "sullen, inward, and broken, with a character redeemed by a dark charm."
Duchovny specializes in story-songs and his most evocative is "The Rain Song." He references John Lennon: "People just keep movin' around/ Tryin' to find a place in the sun/ Layin' their troubles and their towels down ... Love is all you need, that's what the book of John taught you." And then moves into the bittersweet verse: "Years from now when you're old and grey/ Stories of your beauty just empty hearsay/ The way I look at you will make you young again/ These humble chords will gather clouds above/ My words will seed those clouds with love/ Our memories will ring sweetness 'round the pain/ A fistful of love and a box of rain."
Duchovny's music falls into the Americana realm — country, folk and some edgy rock 'n' roll. Think early Wilco or Jayhawks. For both the first and second albums, Duchovny's key partners were Berklee grads keyboardist Colin Lee, bassist Mitchell Stewart and electric guitarist Pat McCusker. Lee produced both albums. On the road, they will be joined by drummer Sebastian Modak and acoustic guitarist Keenan O'Brien.
"Hell or Highwater" closes boldly with "Positively Madison Avenue," which concerns what just what the title implies: Bob Dylan — who Duchovny calls "the preeminent singer-songwriter of the 20th century" — using his music, words and persona to hawk products on TV.
Dylan's plugged everything from Chobani yogurt to Victoria's Secret, but Duchovny says, "It was really just one ad" that sparked the song. "A [Chrysler] commercial came on the Super Bowl three years ago where the copy sounded like the kind of s--- Donald Trump is saying now. The copy was so jingoistic and pro-America-uber-everybody else. And the fact that it was cars, it was this spectacle of hyper-masculinity. I just thought 'Oh my, God. Are you kidding?' It's the reverse of who the guy really is. It's like he wasn't paying attention. I felt like maybe they paid him a lot of money and [he said], 'You f------ write it, I'll f------ say it.' "
There's a twist two-thirds of the way into the song, though. "I know it's uncool not to be ironic/ And I know that you're bulletproof iconic/ I really shouldn't be throwin' stones, no/ Cause chasing spooks on Fox I made my bones," Duchovny sings.
Yes, Duchovny may take the mickey out of Dylan, but he does not spare himself. "I've definitely been there," Duchovny says.
Part two of Duchovny's area visit is to promote "Bucky F------ Dent" which does, indeed, feature a real-life moment Red Sox fans know all too well: the key three-run homer that the light-hitting shortstop hit in the Yankees-Red Sox one-game division playoff in 1978. Duchovny, a Yankees fan, knew who Dent was — "not a hero, but a guy who came through out of the blue in a very important game at a hugely dramatic time" — but he had no idea Dent had acquired his profane middle name in Red Sox Nation.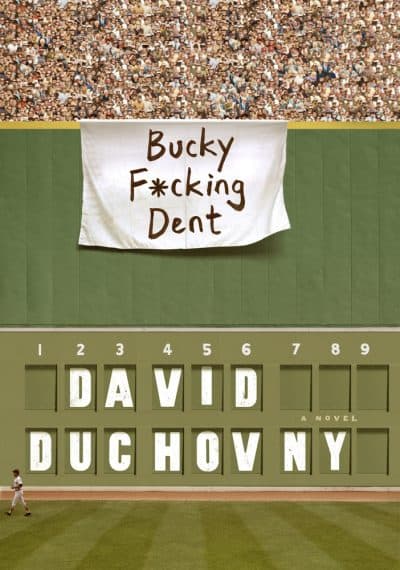 "I just heard it 10 or 12 years ago, my ex [Téa Leoni] had a family house out near the Cape and I just heard somebody refer to Bucky F------ Dent. I started laughing 'cause it was a phrase that seemed funny to me — just the combination of all those three words just worked beautifully. I asked them about it and then I realized all throughout New England, he was Bucky F------ Dent."
The novel is Duchovny's second. It centers upon the relationship between a 32-year-old man and his 60-year-old father. The son, Ted, is a gifted, but hapless stoner and wannabe writer who has parlayed an Ivy League education into a job as a peanut vendor at Yankee Stadium. The father, Marty, is an embittered, widowed, retired advertising executive and ardent Red Sox fan who is dying of cancer. The two have been estranged for five years as the book starts.
"I started to think about a son and a father who's dying, whose health is riding on whether the Sox are winning or not," Duchovny says. "And as the Sox inevitably fold that year, would there be a way the son could inoculate his father against their demise? In the sense of love being this thing that [is] the one power in the universe that can actually negate reality. For a little while anyway. That's how it populated itself as I started to think about it. It was like tumblers falling into place in a lock."
Despite being a Yankees fan, Duchovny didn't have to do any deep research to get into the mindset of a Red Sox fan. "Since Red Sox fans have been extremely vocal about their mentality," he says, "it wasn't so hard to do and then 'Bucky F------ Dent' said it all. This wonderfully irascible, angry, somehow life-affirming loser-ness, which my theory is you guys really miss."
This Red Sox fan's response to Duchovny: No, we do not miss that.
"In terms of Dent," Duchovny continues, "what we were celebrating in the book is the little guy who comes through. People have asked me would Bucky Dent be mad at me about the book? Well, no, why would he be mad?! He's called Bucky F------ Dent because he did something great!"