5 Of Ryan Adams' Saddest Songs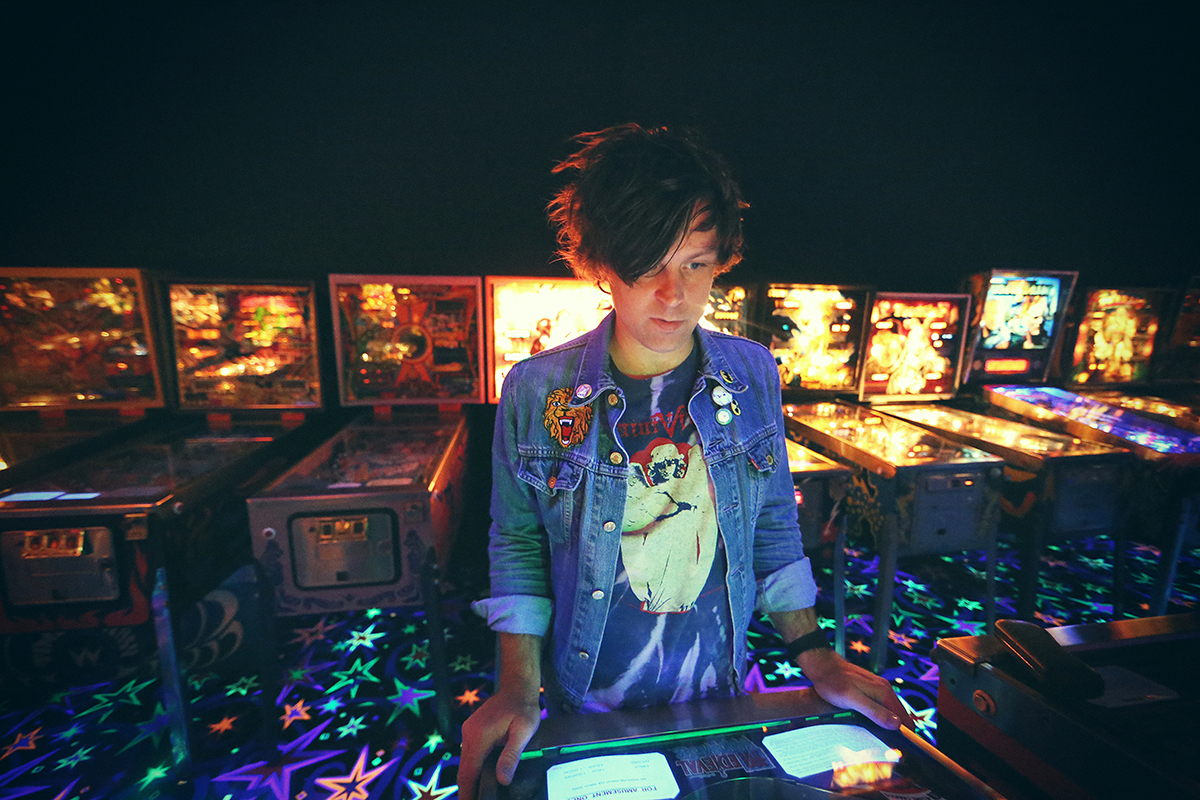 This article is more than 5 years old.
Ryan Adams, consummate alt-country craftsman, has permeated his entire musical catalog with ballads that are either quietly audacious or devastatingly beautiful.
His 2000 solo debut album, "Heartbreaker," was soaked in ragged edges and raw nerves that made its brazen glibness bearable. Each succeeding project inched closer to the singer's self-prescribed somber aesthetic, crystallizing in 2014's Grammy-nominated masterpiece "Ryan Adams."
As he releases his 16th studio album "Prisoner," we count down five of his saddest, lesser known rarities from the earlier years of his career.
5. "I'm Coming Over," The Moroccan Role EP | 2004
"I'm Coming Over" displays the singer's melodically assured fury coupled with festering, interior rage: He is going to confront his lover whether she wants to deal with him or not. Aside from the lyrical insinuation of there being dire consequences of their impending encounter ("Nobody taught you how to cry/ Well you don't even have to try"), "I'm Coming Over" is a texturally enriched confessional in which his vulnerability — emphasized by extravagant melodies and smoldering guitar — takes flight.
4. "Miss Sunflower," The Suicide Handbook | 2001
What makes "Miss Sunflower" so captivating is Adams' melancholy lilt that manages to evoke an array of emotions by simply contemplating what could have been. He is as openhearted and magnificently wayward as ever — even as his ongoing fascination with yearning emotion becomes taut: "I don't think about you/ You don't think about me/ Miss Sunflower Blue." As predicted, Adams lets regret get the best of him.
3. "Waves Crashing," California EP | 2004
The atmospheric washes in the opening piano chords of "Waves Crashing" provide the kind of lyrical self-pity that feels like a warning: "Goodnight angel/ Your sweet reflection/ Water that swallows me down/ The waves crashing all over my body/ Like a wave crashing down." Adams contemplates surrender as much as he laments his solitude. "Waves Crashing" is confounding and enthralling as Adams, who specializes in earnest revelation, welcomes his defeat with a genuine, wide-eyed warmth.
2. "Caterwaul," Love is Hell | 2004
The spooky mélange and ghostly choral vocals on "Caterwaul" ooze an elusive woozy charm that only heighten the song's intensity. Every note, every pause, every churn is decadent and dramatic, driving home devastation that comes off as nearly insurmountable. A cameo from British singer-songwriter Leona Naess was crucial in teasing out the elegiac nature of the track.
1. "Everything Dies," Darkbreaker (The Elizabethtown Sessions) | 2005
Plush orchestral beds and rousing piano chords make falling apart sound sumptuous on "Everything Dies." This blustery, whirling ode illustrates Adams spinning beauty out of epic dread as he ponders the concept of loss, which in turn leaves him ravaged by the concept of impermanence. "Everything Dies" articulates the harrowing amounts of self-awareness he is seemingly weighed down by. Despite his ability to construct songs like cloudy sapphires, he is not above the fate he has come to fear: "Is it just me or is it so cruel how everything dies?"